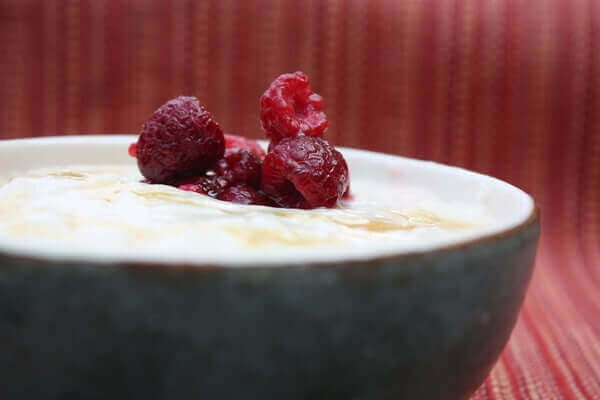 The Butcher, The Baker, The Yogurt-Cheese Maker
I've been wanting to make yogurt cheese for years. But to do that, I'd have to make raw milk yogurt. And to do THAT, I'd have to know how. The last time someone mentioned yogurt to me, there were thermometers involved, and honestly it just seemed too complicated to add to the three-ring circus I call kitchen prep.
Then came the GAPS Diet. Goodbye cheese (for now). Goodbye butter (Hello ghee. I'm glad you're here but it's not the same). Goodbye kefir (see you soon). What did that leave me with? Raw milk yogurt. You bet I learned to make it!
The funny part is it's so quick and easy to make, yet I feel this sense of domestic joy bubble up within every time I pull a warm jar of creamy goodness out of my dehydrator . . . like I've really accomplished something! Did I mention it's easy? Barely even qualifies as a recipe, I'd say, but I've added lots of pictures for those of you that like complicated recipes. For the rest of you here's the nutshell version: Pour. Mix. Leave in a warm area. 🙂
A Few Notes About Using Raw Milk:
Raw milk is extremely nutritious in my opinion. However, it needs to come from a trusted source with healthy animals and safe handling practices. If you don't have access to clean raw milk, bring it almost to a boiling point and then allow to cool to 115F before adding the yogurt culture.
Yogurt made from raw milk is not as thick as what you'll find at the store. If you like a creamier consistency, the starter culture named ABY-2C is supposed to yield a very thick consistency. Or you can strain it in a plastic colander lined with cheesecloth. The thin liquid that drips into the bowl below is whey, which is wonderful for making cultured salsa, raspberry preserves, or sauerkraut.
Easy Peasy Raw Milk Yogurt
For this recipe you will need: Three or four wide-mouthed glass jars with tight-fitting lids, Medium mixing bowl, Wood spoon, Dehydrator that can accommodate jars inside OR a medium-sized cooler
Ingredients
8

cups

raw milk

yogurt or kefir starter

(or ⅔ cup yogurt with live active cultures)
Instructions
Pour milk into large mixing bowl

If you're using a starter, dissolve it in a little bit of warm milk, then add to the bowl. If you're using live yogurt simply add it directly to the bowl.

Stir with a wooden spoon – It may be an urban legend, but I've heard that allowing live cultures such as yogurt and kefir grains to come into contact with metal can kill them. I suppose it's possible, since silver has antibacterial properties, that certain metals are harmful to bacteria (good or bad).
Nutrition
Calories:
0
kcal
|
Carbohydrates:
0
g
|
Protein:
0
g
|
Fat:
0
g
|
Saturated Fat:
0
g
|
Polyunsaturated Fat:
0
g
|
Monounsaturated Fat:
0
g
|
Trans Fat:
0
g
|
Cholesterol:
0
mg
|
Sodium:
0
mg
|
Potassium:
0
mg
|
Fiber:
0
g
|
Sugar:
0
g
|
Vitamin A:
0
IU
|
Vitamin C:
0
mg
|
Calcium:
0
mg
|
Iron:
0
mg
For the Cooler Method, check out this post from Cara at Health Home & Happiness. Since you're using raw milk simply ignore the heating instructions and move to the next step.