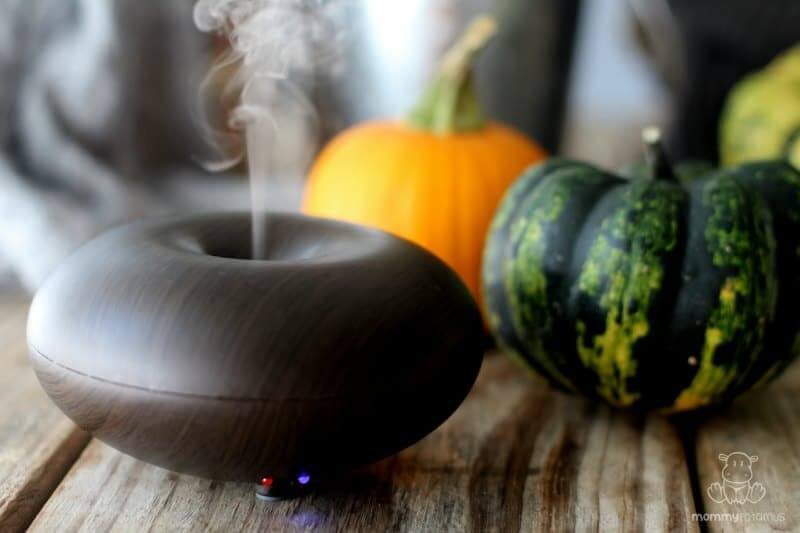 I wasn't exactly expecting sage wisdom as my husband and I prepared to plant Elderberry Hill – the sloped grove of elderberry bushes just north of our orchard – but it came anyway. While we were choosing which cuttings to plant and dreaming of homemade elderberry syrup, a farmer friend suggested that I reconsider all the gorgeous, leafy trimmings I'd selected.
Those plants I thought were duds? Turns out they were up to something.
While many of the cuttings focused their energy on big, outward growth, others were quietly developing longer, thicker roots – the kind that can tap deep into the earth for nourishment when things get hard.
If they could talk, I'll bet they'd agree with the saying that goes:
Nothing in nature blooms all year. Be patient with yourself."
This fall, you'll find me choosing to nourish my roots – reading my childhood favorites to my littles under cozy blankets, sipping chai tea (and maybe a pumpkin spice latte or ten) while I work on home projects, and being okay with the fact that not all personal growth is obvious at first.
And yes, I'll be diffusing these fall essential oil blends and simmering stovetop potpourri like this is the last autumn ever, because after all it is the last one that will be exactly like this. I love how they make every day feel a bit like a cozy, laid-back holiday – even while I'm doing laundry!
They can be placed in a diffuser or mixed in a glass spray bottle to use as a room spray. The diffuser featured in the photo is currently unavailable, but you can get this space saving diffuser with a larger reservoir or this USB powered diffuser that's great for bedrooms.
I hope these blends remind you of the best of past years, and inspire you find beauty in this one. Also, I've included instructions for making these blends into a room spray at the bottom of the post. Much love and happy fall!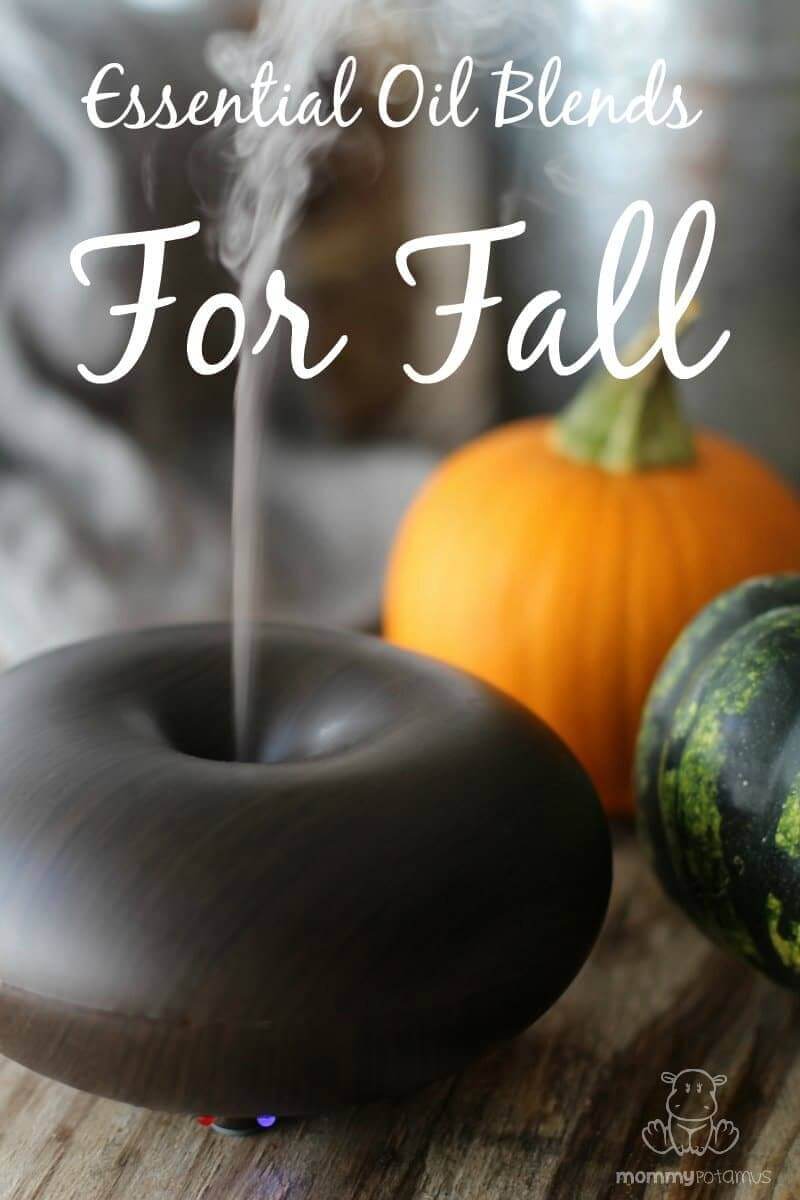 Essential Oil Blends For Fall
Safety note: All the recipes below are considered appropriate to diffuse around children that are six months or older. In general, it's best not to diffuse essential oils around babies that are younger than six months old.
For more information, check out this guide on using essential oils safely with babies and children.
Autumn Wreath
Gingerbread
I'm going to be straight with you. In general I find the scent of ginger essential oil repulsive, but when blended with cinnamon and nutmeg it smells delightfully like freshly baked gingerbread cookies.
Also, because ginger and cinnamon leaf are very strong scents, I've kept the total amount of drops in this blend low. However, depending on your diffuser and the size of your room you may want to double it.
French Vanilla Latte
This blend incorporates the rich aroma of coffee beans with notes of sweet vanilla.
Citrus Forest
Fine, I admit it. I listen to holiday music when I'm stressed (even if it's July), and I've been using this blend and imagining myself snuggled up by a fire with a mountain view since around then. Douglas fir is one of my all-time favorite essential oils, and it pairs so well with citrus.
Thankful
"Gratitude doesn't change the scenery. It merely washes clean the glass you look through so you can clearly see the colors." ~ Richelle E. Goodrich
Crisp Mountain Air
This blend is similar to Autumn Wreath, but with a deeper woodsy scent and a hint of citrus.
Chai Tea
You know what goes perfect with this blend? This real chai tea that's infused with adaptogens for immune and stress support.
Mulled Cider
Tip: If you love this recipe and your kids are over five, you can create a delightful variation by replacing the ginger with star anise essential oil. It smells amazing.
Turning Leaves
How To Make A Room Spray With These Blends
First, increase double or triple the recipe as needed so that you have 20-25 total drops. Add those drops to 2 tablespoons of vodka and stir, then pour into an 8 ounce glass spray bottle. Fill the rest with water and shake before using.
Want a FREE ebook of non-toxic cleaning recipes that WORK?
I've created a free ebook for you as a gift for signing up for my newsletter. 7 Non-Toxic Cleaning Recipes That Really Work covers seven recipes that you can make in just a few minutes each for squeaky clean windows, sparkling dinnerware, lemon-fresh countertops, and more. Subscribe to my newsletter below and you'll be redirected to a download page for immediate access to this PDF ebook.