Today's guest post comes from Debi Chapman. Debi and her husband Tim have home schooled since the late 1980's. They have 11 children and 3 grandchildren. The experiences of educating at home have brought their family benefits beyond what they envisioned. Debi's background is in Child Development.
From Preschool to Homeschool
Deciding to home educate your young child can be quite an emotional experience. As a couple, once you have committed to the job – there's some groundwork to be laid. Some parts are easy and some . . . not so much.
The easy part!
Allowing endless educational ideas to swirl around in your mind
Strolling down memory lane to visit your own teachers (good and bad)
Chatting over the details with your girlfriends
Attending book fairs and pouring over school catalogs to find the best curriculum
The HARD part
Telling the grandparents (this is a big one)
Giving up part of your home for a … school
Realizing hours in your day will be siphoned out of your small pool of precious T-I-M-E and poured into … school.
Telling your 4 yr old that he will NOT be going to school with his friends, because he gets to stay HOME with momma! (This idea may have to 'grow on him')
Budgeting money for the supplies you want need.
Deciding IF you'll homeschool until High School, because people will actually ask you this question when your child is 5!
Wondering if this decision will emotionally harm your precious daughter, who may never go to a Prom.
Wondering if this decision will emotionally harm YOU – for all the reasons listed above.
These are a few of the panic-stricken thoughts you may have as you take on this job for the first time. Once you clear your mind of the clutter and get a hold of your fears, it will be time to ask the obvious question.
How does a mom prepare to transform home-life with a preschooler into home school?
Here are some suggestions to prepare your lives for this wonderful opportunity.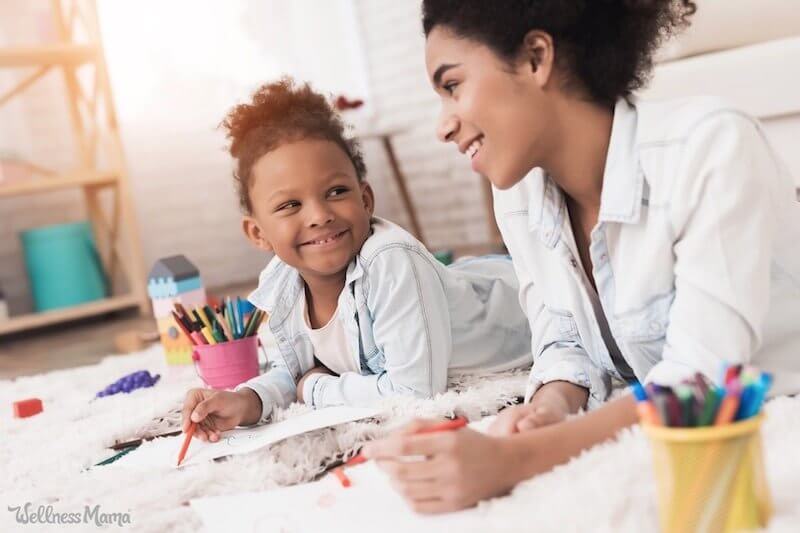 #1 – Work on discipline with your preschooler. He/she will soon be required to follow your lead . . . as their teacher. If he has significant challenges in this area the classroom you envision will have problems. You need to maintain order to optimize learning.
#2 – Read aloud. By doing this on a regular basis, you will help lengthen the attention span of your child. This also provides a great opportunity to help your little-one practice sitting still and responding to your voice. Plus, they're learning!
#3 – Set up a specific area to teach. This will help the experience seem like real school and send a message to your little one that you value their education, and ultimately – them.
#4 – Set order in your home. If your mornings are spent in your pj's and cartoons get first ranking, you'll be wise to curb the casual atmosphere in prep for real learning. Be forewarned: your child may think they're 'going somewhere' when they see you dressed and focused.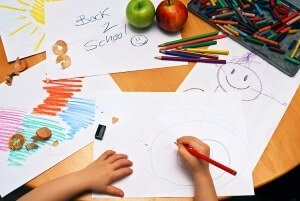 #5 – Stock-up on supplies. From art supplies to sharpened pencils – make sure you have them organized and ready. This simple act will give your young student energy to learn. Stewardship is also taught as they take good care of their school supplies.
#6 – Decide on school hours. This can be a big factor in the success of your home-classroom. 9:00 – 11:00 may be sufficient to accomplish the bulk of learning. You'll be surprised at how little time it actually takes to learn the basics! You may break this up into 45-minute sessions with a snack/recess break between subjects.
#7 – Plan a big start! Children respond well to a big kick-off. Put it on the calendar, talk it up to grandparents (if they're up to it), and don't let anything distract. You'll find that a solid start will help their attitude and give energy to the process. Put their art pictures up on the 'fridge, celebrate with special lunches, plan a park visit once the work is done. Get Dad in on the talk – he can be their biggest fan even if he's traveling – all they need is to hear his voice saying, 'good job'!
#8 – Prepare to enjoy the process. Agree with your husband that you will both embrace this role. Decide in advance to bless your child, keep your heart focused on home and guard your words – even on the toughest days.
There's so much to be said on this subject and I've just touched on the basics. Planning ahead will ease the transition for you and your little one, but the bottom line is this: To teach a young child at home with ease and excellence is doable  . . . and rewarding!
If you're planning to homeschool, how are you preparing. If you're already a homeschooler, please share your tips below!
Resources
Educating The Whole Hearted Child, by Clay and Sally Clarkson