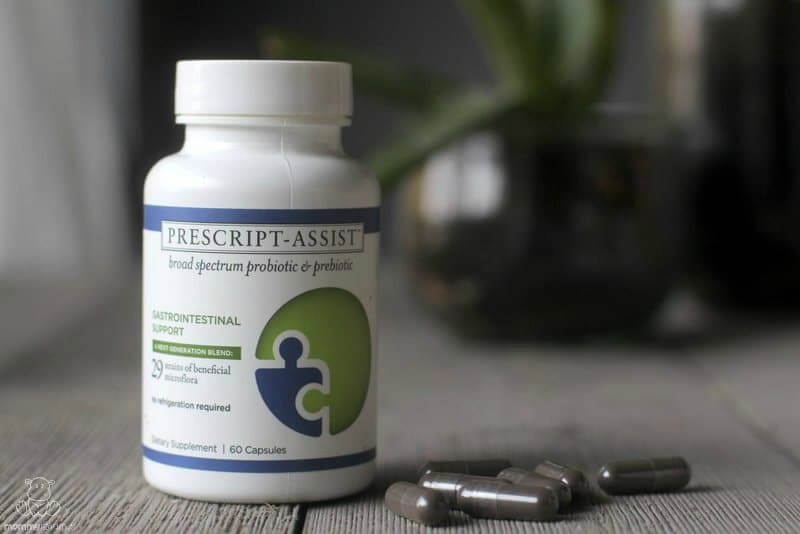 I've been recommending spore-based probiotics for years and giving them to my own family. Prescript Assist was one of my top choices because it was clinically validated and several practitioners I deeply respect reported good results with it.
However, it was reformulated in 2017 and – although I usually go by the adage that if you can't say something positive not to say anything at all – I feel it is important to update you about why. Here are my concerns:
1. Limited or no evidence of benefit for the reformulated version – Of the 29 strains used in Prescript Assist's original formula that was shown to be helpful for Irritable Bowel Syndrome in randomized, controlled clinical trials, only nine are used in the new formula. Of the nineteen new strains are included, most have no or very little clinical evidence supporting their use.
2. Undeclared allergens – In 2018, Magnetic Clay (now Enviromedica) issued a voluntary recall after they learned that their supplier violated Good Manufacturing Practices (GMP), resulting in the presence of undeclared allergens including almonds, crustaceans, milk, casein, eggs, and peanuts.
Magnetic Clay urged consumers to return the product to them for a full refund, which I respect immensely. Many companies don't issue recalls for known problems because they don't want to offer reimbursements, but Magnetic Clay chose to do the right thing.
What I'm Using Instead
My husband and I both use Seed Synbiotic, which is a 2-in-1 prebiotic and probiotic. (Probiotic + Prebiotic = Synbiotic)
Here's why Seed is my top choice:
Transparency – You know exactly what strains are included and in what quantities. (Because strain matters, and so does potency!) Here's what Seed's 24-strain blend includes:

Digestive Health, Gastrointestinal Immunity & Gut Barrier Integrity Blend (17 research-backed strains)
Dermatological Health Blend (5 research-backed strains)
Cardiovascular Health Blend (3 research-backed strains)
Micronutrient Synthesis Blend (2 research-backed strains)
Microbiota-Accessible Prebiotic™ [MAP] Blend (prebiotics)

Survivability – Seed uses nested capsules that are designed to survive the harsh environment of the stomach. Basically, there's an inner capsule with beneficial bacteria that is nested inside an outer capsule filled with a liquid prebiotic that shields the bacteria from oxygen, moisture, heat, and stomach acid.
Allergen-Free – It's free of common allergens like dairy, gluten, and soy.
Seed's Chief Scientist, Dr. Gregor Reid, is literally the guy who coined the word "probiotic." – In addition, their Scientific Advisory Board is made up of scientists, researchers, doctors and authors across the fields of microbiology, immunology, genetics, metabolomics, gastroenterology, pediatrics, molecular biology, and transcriptomics. They lead labs, teach at world-renowned academic institutions, and have among them 2800+ publications and over 140,000 citations in peer-reviewed scientific journals and textbooks.
Because probiotics work best when taken regularly, Seed Synbiotic is only available via a monthly subscription. However, if needed you can easily skip/reschedule a delivery or cancel if needed.
Want to try Seed Synbiotic?
Click here and use MPSAVE15 for 15% off your first month.