Meet Our Team
Mommypotamus.com is an award-winning resource for reliable health information, healthy recipes, research-backed natural remedies and DIY solutions for beauty and home. For more than 10 years, it has served as a community hub for women and moms who want to take an evidence-based approach to wellness.
Our founder, Heather, has partnered with many experts, including M.D.'s, midwives, and molecular geneticists to help you sift through all the health information out there and find real, up-to-date, helpful insights. Over the years, her work has been featured by Forbes, CNN, USA Today, EWG, The Kitchn, and more.
In addition, she works with a panel of licensed healthcare professionals, each of whom are recognized experts in their fields, to ensure the accuracy of articles. You can learn more about them in the Medical Advisors & Review Board section below.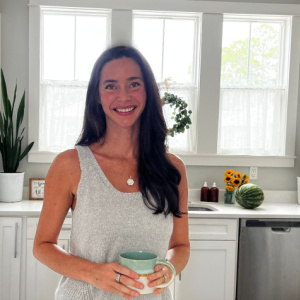 Heather Dessinger – Founder
Heather spent years suffering from chronic health issues before she found relief in the last place she expected – her kitchen. Although she knows that not all problems can be solved by avocados or coconut oil, she's experienced firsthand the transformative power of switching from highly processed foods to wholesome ingredients. Heather has been making nourishing recipes, using evidence-based natural remedies, and blending DIY personal care products ever since, and teaching others to do the same via her posts.
However, her favorite articles are deep dives into health topics. Combining the best of modern, peer-reviewed research with traditional wisdom is Heather's passion. When she's not email chatting with researchers from MIT or faraway places like Vanuatu, you can find her making elderberry syrup, testing natural shampoo and skin serum recipes, and – her favorite – spending time with her husband and three children.
Random facts: She buys two of just about every shirt she likes, almost always in gray. Married to her elementary school crush. She hates beets and small talk. Loves coffee, sea glass, listening to audiobooks while doing dishes, kettlebells, sleep, and those three times her kids cleaned spontaneously. Answers to "mom mom MOM!'
If you're the curious type you might be asking yourself, What is a Mommypotamus? Find out here.
Medical Advisors & Review Board
The Mommypotamus Medical Advisory Board is a panel of licensed healthcare professionals, each of whom are recognized experts in their fields. With their expertise and guidance, Mommypotamus is able to further our mission of creating high quality, fact-checked and referenced articles. You'll see a section noting that an article has been medically reviewed at the bottom of many of our health related articles.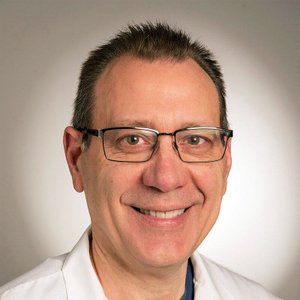 Dr. Scott Sorries, MD: Medical Advisor
Dr. Scott Soerries is the Medical Director of SteadyMD, an innovative healthcare provider delivering quality personalized health care to millions of Americans. As a board certified family medicine doctor with 28 years of experience, Dr. Soerries knows that patients who are actively involved in their own care are more likely to make and sustain healthy long-term lifestyle changes.
Dr. Soerries provides valued medical oversight for the Mommypotamus team, both as a physician and father of three who understands the challenges involved in making time for self-care.
Quick facts about Dr. Soerries:
Board Certified by the American Board of Family Medicine
Earned his medical degree from the University of Missouri-Kansas City School of Medicine
National Medical Director for Walgreens Healthcare Clinics for eleven years
Served as an Emergency Medicine Physician for sixteen years
Medical Director for Total Access Urgent Care for two years
He's helped countless patients suffering from diabetes, heart disease, hypertension, and many other chronic conditions. Learn more about him on LinkedIn.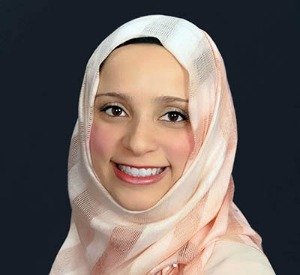 Dr. Madiha Saeed, MD: Medical Reviewer
Madiha Saeed, MD is a practicing board certified family physician in Naperville and a traditionally published author of a 4 times best-selling book, The Holistic Rx: Your Guide to Healing Chronic Inflammation and Disease. She's also a mother of 4 holistically raised boys, who also educate the world. On social media she is Holistic Mom, MD, and is also the director of education of Documenting Hope (a national organization dedicated to heal chronic disease in children), and contributing author to Holistic Primary Care. Dr. Madiha speaks internationally, igniting the world with her energy and passion to create a healing revolution.
She has also appeared in numerous prestigious holistic online summits, radio shows and newspaper articles. She also makes regular TV appearances on The Dr Nandi Show, an international Emmy winning medical talk show. Find her at HolisticMomMD.com or on LinkedIn.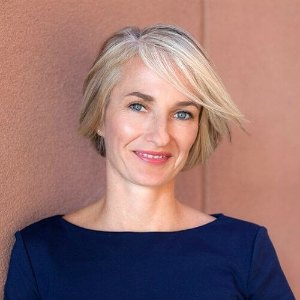 Dr. Sheila Kilbane, MD: Medical Advisor
Dr. Sheila Kilbane is a board-certified pediatrician trained in integrative medicine. Instead of taking a "band-aid" approach that focuses on managing symptoms, she works with parents to address the root cause of an illness.
Dr. Kilbane received her MD from Ohio State University College of Medicine and completed her residency at Carolinas Medical Center. After several years of diagnosing and treating symptoms of pediatric illness, she sought training to address the underlying causes of illness. This led her to study with Dr. Andrew Weil and complete her fellowship at the University of Arizona Center for Integrative Medicine. Today, she uses her seven step process to help families significantly improve or resolve illnesses such as eczema, reflux, recurrent ear or sinus infections, asthma, allergies, constipation, and gut issues. View her work at her website or learn more about her on LinkedIn.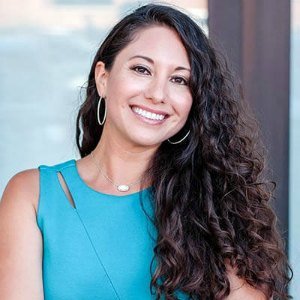 Dr. Mariza Snyder, DC: Medical Reviewer
Dr. Mariza Snyder is a functional practitioner and the author of seven books including The DASH Diet Cookbook and bestselling Smart Mom's Guide to Essential Oils. Her latest book, The Essential Oils Hormone Solution, focuses on balancing hormones with essential oils.
Dr. Mariza has lectured at conferences, corporations, and wellness centers on hormone health, nutrition, essential oils, and detoxification. As the creator of the Women's Balance Summit, Dr. Mariza brought internationally acclaimed wellness experts together for the purpose of empowering women to create the health and life they deserve.
A graduate of Mills College with a Doctorate of Chiropractic from Life Chiropractic College West, Dr. Mariza has been featured on Fox News, MindBodyGreen, Dr. Oz, Huffington Post, Women's Health magazine, Shape magazine, and Self magazine.
Check out her website, DrMariza.com, or find her on LinkedIn.
A promise from all of us to you
Research-backed articles
tested holistic wellness tips
vetted product recommendations
Do you have any questions or simply want to say hello?
Join my weekly newsletter
Subscribe to get my latest recipes, actionable health tips, and highly-vetted product recommendations delivered fresh to your inbox every weekend.