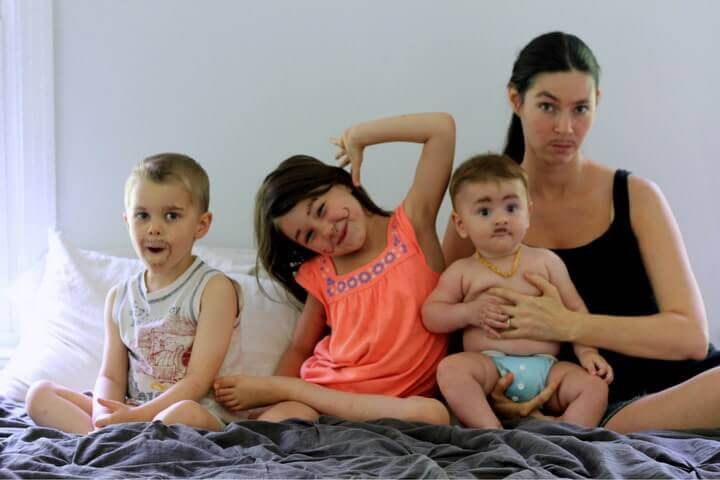 While we're still basking in the afterglow of Mother's Day hugs, hand-drawn cards, and picked flowers full of bugs, I thought I would mention a tip or eleven that I'd wish I'd known back before the bathroom became just another place for family meetings. It's not a comprehensive list, but if I could send a letter back in time here are a few things I would tell myself. This is great advice for new moms…
1. If you can't explain it to a 6 year-old, you don't understand it well enough.
In other words, you have a lot to learn! Consider this the most educational experience of your life.
2. A quiet toddler is a suspicious toddler
Did you enjoy that bathroom break all by yourself? Good, now go fish your credit card out of the almond butter jar. Also, you might want to check your load of whites for a trojan poopy diaper. You're welcome.
3. Check your babies for tongue and lip ties
Sure, it's fun to laugh about the time your mom found you and baby zonked in bed with the car running in the driveway. Or the time you washed new clothes with the tags and hangers still on. Or went to the store in your house slippers without realizing it.
But you know what's better than sleep deprivation stories? SLEEP. Glorious, refreshing sleep. Now, I'm going to let you in on something. Babies who are hungry don't sleep well. And babies who have nursing issues are often hungry. Read this post and thank me later.
4. Babies are born without knee caps
You don't actually need to know this, but it's pretty interesting, huh? Technically, they do have cartilage that will eventually transform into bony knee caps through a process called ossification, but not until they are about 3-5 years old.
5. Getting flashed is a good thing
Not by your two year-old – though that will happen, too – but by a camera. This post by Allison Tate will revolutionize your take on family photos. She starts out with this:
"I avoid photographic evidence of my existence these days. To be honest, I avoid even mirrors. When I see myself in pictures, it makes me wince. I know I am far from alone; I know that many of my friends also avoid the camera.
It seems logical. We're sporting mama bodies and we're not as young as we used to be. We don't always have time to blow dry our hair, apply make-up, perhaps even bathe (ducking). The kids are so much cuter than we are; better to just take their pictures, we think."
You absolutely want to click through and read how it ends. One of the best posts ever.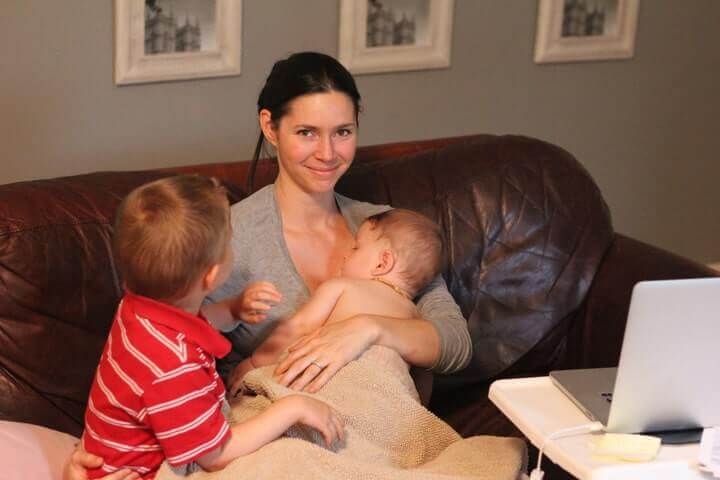 6. Learn to apologize
You think you know how, but you don't. Take a deep breath and repeat after me. "I'm sorry."
No, you're not done. "What I said/did was wrong because ______________. In the future I will make an effort to __________. Will you forgive me?"
Congratulations, you have now mastered about 85% of parenting. Because here's the thing: you are going to make mistakes. Every day. It's how you come back from those mistakes that matters. Also, this one of the most important skills you can pass on to your kids – it helps build empathy and teaches us to be responsible for our actions.
7. Don't think about a white bear
Seriously, don't do it. If you can avoid anything in life, it must be thinking about a white bear.
Are you totally thinking about one right now? I know you are. 🙂 You're demonstrating the power of ironic process theory. Sometimes the more we try to suppress something the more prevalent it becomes in our thoughts. Mommy guilt works this way, so instead of telling yourself to "stop it" when you catch yourself with those thoughts, try shifting the focus to something that you're doing well.
Instead of "Man, I really lost my cool when the toddler jammed half a roll of toilet paper into the potty to see what would happen and I practically had to swim to the plunger," remind yourself of five things you've done well that day. They say it takes 5-7 compliments to balance the negative effects of one criticism, so be kind to yourself.
8. Go on more dates with your spouse
And by dates I mean leaving the house without yoga pants on – you will have plenty of time to do that during playdates.
9. Learn to listen
You have no idea how long 17 seconds is until you try this, but it's worth it.
10. Sleep like it's a sport
A marathon, to be specific. Get in as much as you can (here's how).
11. They will never really get how much you love them
. . . but tell them every chance you get anyway.
Quick note: Certain things, like nutrition before/during pregnancy and while breastfeeding, as well as birth choices, vaccines, etc., did not make the list because they're things I actually did have information on before becoming pregnant. However, they're super important so they get an honorable mention.
Can you think of any other great advice for new moms?