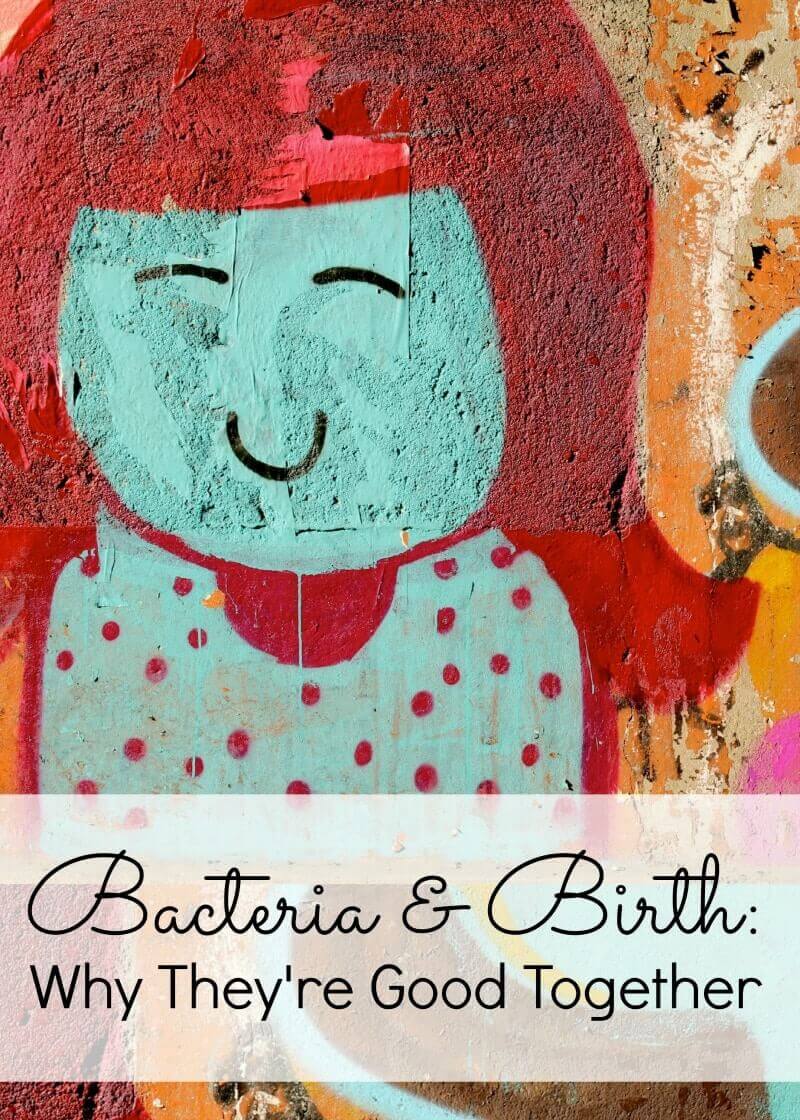 No Daddy's In The Room, Please
I'm sure you are mature enough to handle this. You probably caught your firstborn child in your rough, manly hands and then nuzzled him/her against your chiseled, manly chest while giving your gorgeous wife a postnatal foot massage. It's not you I'm worried about.
Truth be told, I'd just be more comfortable if I could talk with my fellow mamas alone for a few minutes. So help me out here and pretend your supersecret Batman pager went off and slip out quietly, okay?
(Scans room) . . . . Alright mamas, looks like it's just us now. A couple of weeks ago I made a promise to tell you how to promote healthy digestion and immune function in babies. I am going to keep that promise today and will be using lots of fun words like vagina, cream applicator, and suppository. Bless your heart, you deserve some practical DIY info after listening to me rave about letting your baby eat bugs. So let's get down to business, shall we?
Wait, Why Does This Matter Again?
The fancy term is Micrometabolic Imprinting in Infancy, which basically says that despite what Purell would like us to believe, we need bacteria in and on our bodies to survive. You can read more about this symbiotic relationship here, but I'll give you the the cliff notes version:
When they pass through the birth canal, babies get a "first meal" of good and bad bacteria from their mother. (If they are delivered by caesarean the bacterial profile changes with less beneficial and more pathogenic stuff . . . a topic for another day.)
When we have primarily beneficial bacteria in our birth canals it provides babies with the strains they need to digest food, keep pathogens in check, support the immune system and even create vitamins such as K2. On the other hand, pathogenic bacteria can cause diarrhea and colic in the short term, with more serious effects later on.
"Long-term consequences of neonatal intestinal dysbiosis may include allergies, asthma, increased susceptibility to infections, inflammatory bowel diseases, diabetes mellitus, obesity, and colon cancer.

Olmstead, Snodgrass, Meiss and Ralston: Micrometabolic Imprinting in Infancy
So despite the widespread belief that everything within a 100 mile radius of our newborn baby should be sanitized, boiled, or wrapped in plastic, introducing bacteria is really a vital milestone in promoting a baby's health. But not just any bacteria! GOOD bacteria!!
Unfortunately, we live in the age of stress, antibiotics and junk food, so a birth canal populated with beneficial bacteria is not something most of us should take for granted (including me). So on your baby's birth day why not give them the gift that will last a lifetime . . . a properly colonized birth canal. Yep, I really said that. Isn't it a wonder Hallmark hasn't snatched me up to write greeting cards by now?
Oh, you want suggestions for how to actually do this??? Well, here you go!
Easy At-Home Methods for Introducing Beneficial Bacteria to the Birth Canal
Many moms choose to do one of these methods on a daily basis in the last weeks of pregnancy:
Insert unpasteurized, plain yogurt or kefir into the vagina with a small spoon or spatula or v@ginal cream applicator. Insert at night and wear a pad.
Insert a probiotic suppository using an encapsulated probiotic supplement such as Biokult. No need to take the probiotic out of the capsule
Ideas For Nurturing Beneficial Gut Flora After Birth
Don't bathe your baby too often! Newborns that have passed through the birth canal have their mothers good AND bad bacteria on their eyes, mouth, ears and hands that go in the mouth. As mama breastfeeds she will pass on antibodies to fight the pathogenic stuff. However, if this bacterial mix is washed off and the baby acquires a different set of pathogenic microbes (say if the baby is taken to a nursery and washed, then exposed to a blanket that has foreign pathogens on it), the process for keeping pathogens in check becomes more complex. Baby has to pass the microbes to mama, who makes the antibodies and passes them back to baby. It's a lovely system when babies get older, but in their first days it's better to avoid that scenario and allow their bodies to recuperate from the birth experience.
If at all possible, breastfeed. Studies show that the beneficial strain bifidobacteria is predominant in breastfed infants, while formula fed infants "possess a more haphazard microbiota that includes Bacteroides,staphylococci, E. coli, clostridia, and bifidobacteria."¹  
And take your probiotics! Mothers have specific immunological mechanisms that ensure the transfer of their own enteric bacteria to their babies, so make sure you've got the good stuff to give!
Next time we'll talk about nourishing older babies and toddlers with yummy, probiotic rich foods (Coconut kefir AND healthy soda? Oh my!)
What did I miss? What do you want to know more about?