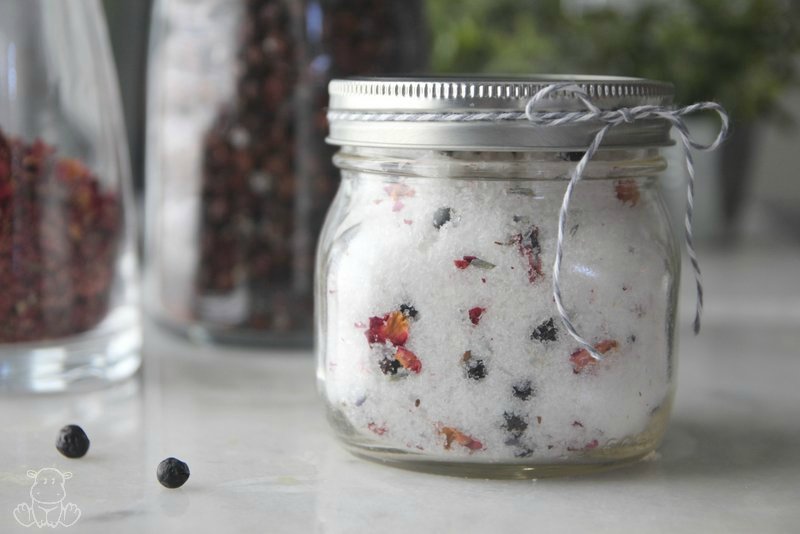 Need a mind and body reset? (Don't we all sometimes?!?) This bath soak is a relaxing way to nourish yourself with magnesium, the "Magic Mineral" that supports energy levels, sleep, hormone balance, skin health, digestive function, stress resilience, detoxification and more.
In this bath soak recipe I've paired it with two essential oils that help soften and smooth skin:
Juniper Berry – These coniferous berries have long been used to help the body release excess water and aid digestion, but they have other benefits as well. Rich in monoterpenes, juniper berry essential oil is wonderful for skincare. It encourages healthy lymph flow, which helps with skin tone and texture while supporting detoxification and immune function. Juniper berry also relaxes muscles and uplifts the mind while supporting the immune system.
It has a fresh, clean, pine-like aroma that blends beautifully with lavender, citrus, and woodsy scents. The whole berries are also beautiful and useful for making tea, so I've added them as an optional ingredient in this bath soak.
Lavender – Renowned for its ability to support skin rejuvenation, lavender is also helpful for emotional balance, immune support, easing tension and so much more – this post covers 20 ways to use lavender oil in beauty, home, and natural remedy recipes.
It's fresh, herbaceous scent blends well in this recipe, and its skin nurturing properties perfectly balance the astringent properties of juniper. If you have them on hand, dried lavender buds also make a lovely addition to this bath soak.
Other Optional Additions – I love to add rose petals for a light scent and a splash of color, and on days that I'm craving increased mental clarity I'll add in dried rosemary as well. Feel free to experiment with other options, too – dried thyme would be a good choice for respiratory support.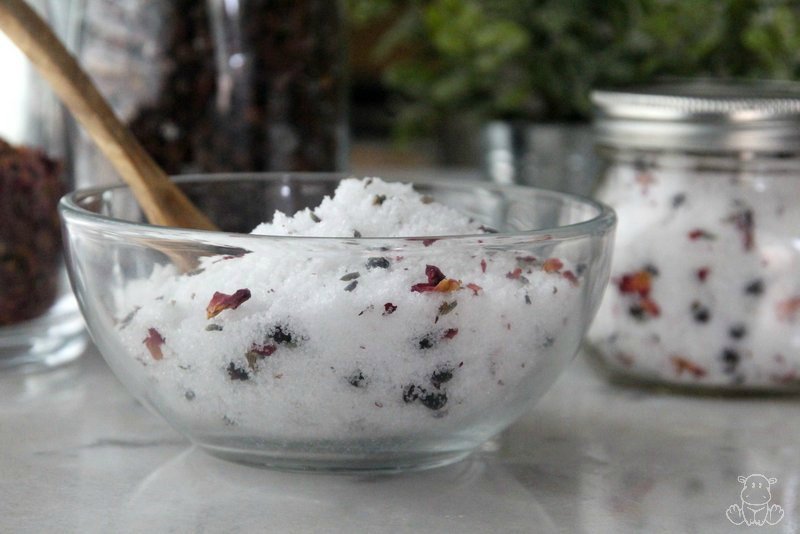 Juniper Berry + Lavender Bath Soak Recipe
Ingredients
* It used to be thought that epsom salts alone would disperse essential oils throughout the water, but more recently it has been observed that they sometimes clump together on the surface where they can encounter skin undiluted. For that reason, it's now recommended to add a dispersant to the recipe in order to ensure that they are well diluted throughout the water. Solubol, which is made in France from natural ingredients, works best.
However if you don't want to buy it, you can add the essential oils to 1.5 tablespoons of liquid castile soap and pour it directly into the bath while the water is running. Adding essential oils to castile soap and then mixing with magnesium is not recommended because – depending on your water type – it may react with the magnesium and water in a way that prevents all of the magnesium from dissolving in the bath.
Optional Add-Ins
To Make
Add the essential oils to the Solubol and stir, then pour the mixture into the epsom salt/magnesium chloride and stir until combined. Add in the juniper berries/lavender/rose petals/rosemary if using, then spoon bath salts into an airtight container. Store out of direct sunlight.
To Use
Fill bath with water, add 1.5 cups bath salt, and swish with your hand until dissolved. Soak for 20-30 minutes.
Suggested Expiration Date
Epsom salts will stay good indefinitely. However the essential oils can oxidize over time, so I recommend using this bath soak within 4-6 months.
FREE Ebook: DIY Body Care Gifts Made Simple
Do you want to give gorgeous, handcrafted gifts for family and friends, without spending a bunch of time on them?
Then I'd love to give you a free copy of DIY Body Care Gifts Made Simple – my step-by-step guide to making gorgeous handcrafted gifts without stressing yourself out – as a gift for signing up for my newsletter. I'll show you how to make vintage labels, luxurious lotion bars, lip balms, sugar scrubs, body sprays and more like a pro. Sign up for my newsletter and you'll be redirected to the download page immediately!