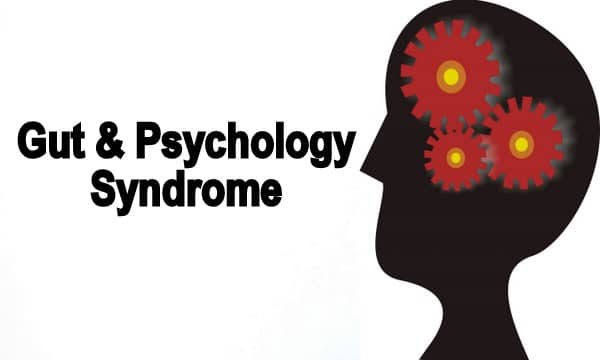 Maybe it's just me, but I think it's downright sexy when my man makes healthy choices. Nothing gets me more than watching Daddypotamus stuff a piece of broccoli in his mouth and give me a look that says "I'm eating this so I can be with you tomorrow, and the day after that, and the day after that."
I swooned a little just writing that.
Although Daddypotamus has been making "moon eyes" over broccoli, squash and butter for many years now, things have not exactly gone according to plan. His health is declining. Yep, I'm a real food blogger and my husband has some pretty serious health issues, like:
Difficulty with focus
Mood swings
Low energy
Weight issues
Digestive issues (heartburn, bloating, etc)
Weird stuff on his scalp . . . . we'll call it "dandruff"
Why am I telling you this? Because I believe I've cracked the nut on how to get him well. If you or your husband and/or kids suffer from ADD, ADHD, learning disabilities, autism, dyslexia, dyspraxia, asthma, bed wetting, thrush, finicky eaters, chronic ear infections, multiple sclerosis, fibromyalgia, food allergies, chronic fatigue syndrome, rheumatoid arthritis, lupus, type-1 diabetes, chronic bladder infection, colic or eczema, I have some things I'd like to share with you.
How We Got Here
Do you love carbs, sugar and caffeine? Do you feel tired, have trouble focusing? Do you feel like you're 90 years old when you wake up in the morning?
my husband does.
I'll be honest, I've known for years that he was headed for trouble. His body has been exposed to toxins from antibiotics, GMO's, junk food, illegal drugs, etc. And although he makes lots of good choices, he's given himself quite a bit of wiggle room when it comes to comfort food. There's only so much that can be said until it becomes nagging, so aside from sharing a few insights here and there, I've tried to keep my mouth shut.
Then one day a few weeks ago, he came home from work and told me he was done feeling drained every day and he was ready to make a change. He'd been closely monitoring how different foods affected him, and he was ready to experiment by eliminating from his diet the foods that caused a sense of euphoria and swirling thoughts: all grains, corn, and sugar.
He asked for my help. I was giddy, hopeful, and overwhelmed. Because as much as I wanted to help my husband there is this one thing…
I Hate Diets
Atkins, South Beach, who needs 'em? I don't count calories or add up points. Until last July I'd never even owned a scale (we bought it for Daddypotamus' Standard Process Cleanse). So when I tell you my first act toward helping Daddypotamus was to buy a diet book, be assured it was not a whim.
To be fair, Gut and Psychology Syndrome (GAPS) by Dr. Natasha Campbell-McBride is more than a diet book. It details both the research and diet she used to help her son recover from autism.
Dr. Campbell-McBride graduated with Honors as a Medical Doctor in 1984 from Bashkir Medical University in Russia. In the following years she gained a Postgraduate MMedSci Degree in Neurology.

After practicing for five years as a Neurologist and three years as a Neurosurgeon she started a family and moved to the UK. Fairly shortly after that her son was diagnosed autistic, which prompted an intensive study into causes and treatments of autism. It was during this time that Dr. Campbell-McBride developed her theories on the relationship between neurological disorders and nutrition, and completed a second Postgraduate Degree in Human Nutrition at Sheffield University, UK.

Having treated her son off the autistic spectrum, Dr. Campbell-McBride has returned to practice in 2000 and runs the Cambridge Nutrition Clinic. She has specialized in using nutritional approach as a treatment, and has become recognized as one of the world's leading experts in treating children and adults with learning disabilities and other mental disorders, as well as children and adults with digestive and immune disorders.

GAPS ~ About Dr. Campbell-McBride (emphasis mine)
Love is a Strong Motivator
First of all, I've just gotta say you could hand researchers grant after grant and not get the answers this mom found. Why? Because no amount of money can motivate a person like  a woman's love for her family and desire for their well being. I think Dr. Campbell-McBride is amazing, and if you read her website you'll find out why.
Other than the Weston A. Price Foundation, I have never seen any professional go to such lengths to help desperate families. Sure, her book and some products are for sale, but almost everything you need to know can be found for FREE on her website. I highly recommend the book, though, because you'll get the logical flow of her ideas much better.
The GAPS diet bills itself as a natural treatment for all the disorders I listed earlier, and you know what?? I'm convinced. This is way more than a candida diet or a gluten-free diet (she goes over the limitations of these approaches in her book) and yet, in most ways it's less restrictive. The full GAPS diet includes plenty of ghee, butter, meat, fruits and most veggies. We've been doing it for a couple of weeks now and although it is different I feel very well-nourished. My sugar cravings are gone. My skin is brighter. My husband is cranky (Obviously not a benefit, but at least it's a sign that he's detoxing and good things are ahead!).
Dr. Campbell-McBride's ability to explain the complexities of our inner-ecosystem with such clarity has created a mini-revolution in how I see food. I knew that certain foods affect mood, but until know I had no idea how deeply what we eat affects whether we are anxious, depressed, distracted, schizophrenic, and more. If my house were on fire and I could only take two cookbooks with me, it would be this book and Nourishing Traditions, hands down.
I have never felt so empowered to heal my family and bring them to optimal health. At any moment I may break out some slow motion kung foo moves . . . I'm that excited! Tomorrow I'm going to tell you more about what the GAPS diet is, who it can help, and how to get started. Oh, and I'll also be discussing hubby's brain on opiates. See you then!