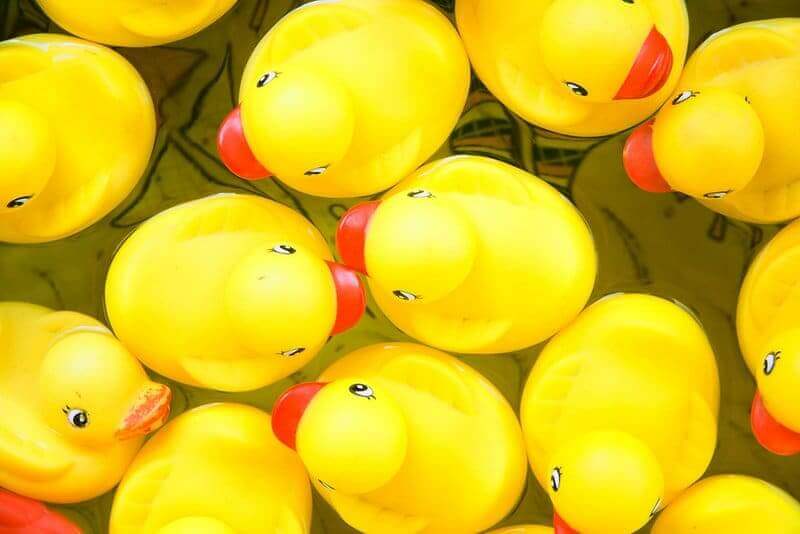 Yesterday I smiled at a green-eyed blonde in gorgeous leather riding boots while wiping a Charlie Chaplin-style snot mustache from my son's lip. Wait! I forgot to tell you the best part: I wiped the snot blob with my sleeve. Oh yes, I am one of THOSE moms. The one who does NOT have a bandaid, wet wipe or [insert responsible mom paraphernalia] when zombie ducks attack. The one who can't even get fake ducks all in a row and is still getting the hang of this mothering thing.
If you are feeling this way about breastfeeding, read on. Yesterday we covered why tongue and lip ties are often sources of misery like colic, reflux, low milk supply, early weaning, tooth decay, frequent night wakings and gapped teeth.
Today I'm going to show you how to make an informal at-home assessment, get a consult with the leading expert in the U.S. for FREE, and seek out treatment options. What you learn could be the vital piece of information someone around you needs to help them on their journey or relieve regret and guilt when things don't go as planned. As Joy shared yesterday, understanding ties can be a very powerful thing:
"My son was born almost 8 months ago… I FOUGHT with everything I had to BF him….I cried, I searched the internet, I prayed, I talked to friends, lactation consultants and finally gave up and have been EP'ing [exclusively pumping] since 4 1/2 months… your article popped up in my feed this am and I clicked on it thinking it would tell me that I needed to pump more and eat this and eat that blah blah blah… MY SON IS LIP TIED!!!! and NOONE caught it!!! (%&#(&#$(&%(%$ is all I have to say right now… the guilt I felt was killing me… I am sure when I wake up tomorrow I will be relieved beyond words that it wasn't about me as a mother or my milk supply… "(emphasis mine)
Let's get started, shall we?
Step One: Make An Informal Diagnosis
Click here for a step-by-step exam guide.
Step 2: Get a FREE Email Consult From the Leading Tongue/Lip Tie Specialist in the U.S.
If you have a question or concern, Dr. Kotlow is willing to take a look at a quality photograph for FREE. Here's how:
1. Take a photo of your child's upper lip (pulled up) and tongue.
2. Make a list of your symptoms and your baby's symptoms
3. Email the photos and symptoms to Dr. Kotlow at [email protected]
Keep in mind that he's not going to be able to give you a diagnosis without actually examining the baby as well as knowing all of your symptoms. However, he can take a look and say whether it's suggestive of a tie that should probably should be released..
Step 3: Evalutate Treatment Options
Mama's often ask: I'm not having nursing problems, should I have the procedure done anyway?
According to Dr. Kotlow, a diagnosis involves looking at the structure of the mouth and discussing symptoms. If your baby is tongue-tied but you're not experiencing any problems a revision may not be necessary. However, in some cases a revision might be recommended anyway due to the potential for  other problems: speech difficulties, trouble swallowing, orthodontic problems, etc.
Laser Revision
An erbium laser is able to effectively "vaporize" the extra tissue without any instruments actually coming in contact with the mouth. Babies usually feel little or no discomfort throughout the process (though they may protest at being swaddled – a safety measure to keep them still), and there is very little bleeding. Babies are encouraged to nurse immediately following the procedure and healing is very quick.
The photo on the right was taken 30 minutes after my son had the laser revision done by Dr. Kotlow (the quickie update I posted that morning is here). The rest of the day was spent strolling through Essex Village in Connecticut with my snuggly boy in the Boba. A great experience overall.
Unfortunately, few doctors/dentists currently use laser instruments so travel is often required. Here is the list of tongue-tie specialists currently using lasers. I haven't personally vetted anyone other than Dr. Kotlow – this list was compiled based on your feedback. If you know of someone I've missed please let me know!
Note: So you don't miss it I am adding this comment from Mellanie Sheppard (who discovered Micah's tie): "Recovery is not easy for every baby. For many babies, they first 24 hours can be pretty rough – very fussy and not wanting to nurse. This probably hinges on how thick/fibrous/deep the tie runs. Also, it is not a miracle cure. Some babies will need suck training afterwards (sometimes with an occupational therapist or speech therapist). Most babies will benefit from CST (cranio-sacral therapy) or chiropractic support afterwards. A tongue that is restricted is creating the wrong "pull" on the muscles in the floor of the mouth, which can in turn lead to subtle misalignment in the jaw, neck, etc."
I"ve put together some tips for easing discomfort after the procedure here.
Scissor Method
Scissors cannot penetrate as deeply as lasers and do not remove the extra tissue, but if travel is out of the question seek out a highly qualified professional in your area – usually an ear/nose/throat doc or a pediatric dentist – to do the scissor method. Then follow through with the stretching exercises described in the post-op section of this article. Most likely you will not receive instructions to do this but it is absolutely critical to the success of the procedure.
Micah first procedure was a frenectomy using scissors at 5 months. We were not given any instruction for post-op care and the tie grew back together with scar tissue on top, which is why we took him to Dr. Kotlow at 8 months.
Note: Mellanie's statement about the above procedure applies here, too.
Other Beneficial Therapies
Cranio-sacral therapy and chiropractic care are both excellent complementary treatments to tongue/lip tie revision.
Breastfeeding a Tongue-Tied Baby
If, for whatever reason, neither procedures are available here are some tips on breastfeeding a tongue-tied baby.
Well, that's it.
If you have questions, insights or doctor recommendations please share them in the comments!