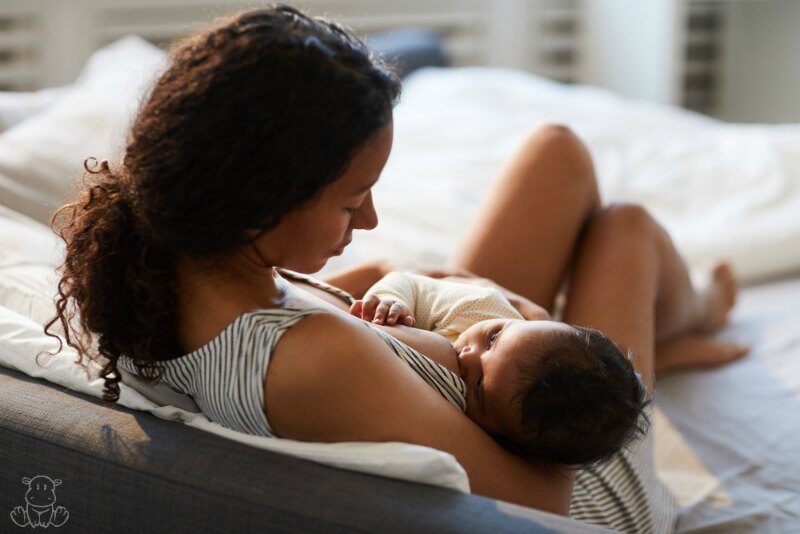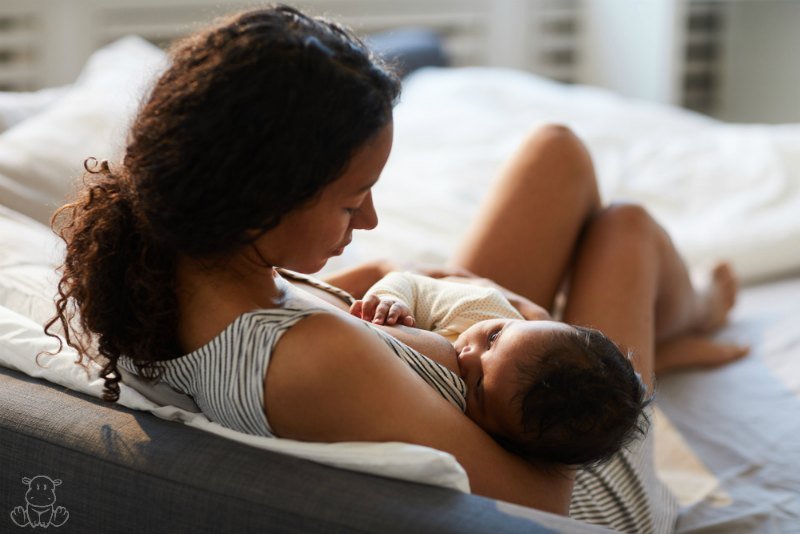 Trust yourself. You know more than you think you do.
~Dr. Benjamin Spock
I don't know about you, but I think this quote is a tad more compelling than a 1950's era Similac Ash tray touting the disease preventing capabilities of formula. But maybe you had to be there.
Indeed, if you were you'd know that the Golden Age considered breastfeeding a vulgar act for those poor "disadvantaged people." Something that mothers told their daughters is "just not done, dear" . . . or worse, something that could be harmful!
"Mothers should be told that the child will not be deprived, that in fact, artificial feeding is better for the infant . . . Considering the hazards [of breastfeeding], it might be well that no mother nursed her child."~ Dr. Rheingold, The Fear of Being a Woman (1964)
Given the fact that hospital policies routinely insisted on long separations between mother and baby at night – a practice which decreases milk supply – it probably doesn't surprise you that breastfeeding rates in 1956 were around twenty percent. (source)
Yeah, me neither. 
This is not meant to criticize or lay blame. The women of the 50s, 60s and 70s were mislead to on so many fronts. In fact, OUR "experts" now say THEIR "experts" triggered the obesity epidemic by advising women that it was perfectly safe to smoke during pregnancy, perfectly healthy to try to "keep one's figure" while growing a child in one's belly, and nutritionally superior to formula feed. (source) I'd say there's probably more to it than that, but it sure didn't help!
You Know Who Else It Didn't Help? YOU.
And your sister. And your best friend. Plus anyone else you know and love who might get all gooey-eyed and make babies someday. This affected all of us, but not in the way you might think. I'm not talking about the general societal horror of breastfeeding (though there is that), I'm talking about tangible suffering: Guilt over "not making enough milk," frustration with our "high needs" and/or colicky children, adrenal burnout and more.
In many cases the reason for these conditions could be easily corrected, but isn't. Why? Because in just one generation we lost our communal wisdom about how to breastfeed and what to do when problems arise.
"What problems?" some say. "Women were made to breastfeed!"
Lately there have been some conversations in which the Weston A. Price Foundation was accused of being "anti-breastfeeding." While it's true that they passionately advocate their homemade formula over industrial versions (which often contain hydrogenated oils, high fructose corn syrup, and even traces of a chemical found in rocket fuel) – most people don't seem to find this to be problematic. The sensitivity seems to lie in what is perceived as a bias against our faith in ourselves and our bodies. My hope in writing this series it to affirm that:
Throughout history, there have ALWAYS been women who were unable to breastfeed. Under those circumstances other mothers (wet nurses) stepped in and literally saved lives.
Many women today have breastfeeding difficulties that could be resolved by recovering one simple piece of wisdom. We should do everything we can to bring awareness to this fact and support mamas that desperately want to breastfeed.
My Story
My son was nearly five months old when I washed all his new clothes – tags and hangers still on. Sounds like normal "life with a newborn" stuff, eh? Burned dinners and forgotten laundry and all that.
I thought so until the night I nearly let his little frame crash to the floor during a bleary-eyed 4am feeding. The next morning I sent out an email for help, and a couple days later Mellanie of For Babies Sake knocked on my door. Three seconds into his exam she announced the problem.
"He's definitely tongue-tied."
He's definitely what!? I had already nursed a child into toddlerhood by this point, so I hope you'll excuse my disbelief in realizing that I hadn't noticed my son's tongue was tied to the floor of his mouth. She was right, though, and somewhere inside I knew it. Unlike most babies, hewoke more often to nurse as he grew older – by five months it was every 1-2 hours around the clock. His tongue-tie prevented him from fully draining my breast at a feeding, so as his nutritional needs grew he compensated by nursing more often. (He turned out to be lip-tied, too, which made the problem even worse)
Why Am I Telling You This?
Your story is most likely very different, but if you have ever had problems with low-milk supply, colic, reflux or painful nursing, read on. What our great-grandmothers knew – and what I discovered the hard way – is that tongue and lip ties are common and every child should be checked at birth.
If you're how we lost the wisdom of our great-grandmothers, it's simple. Synthetic nipples are easier than breasts for tongue-tied babies to manage, so with the rise of bottle-feeding tongue-tie issues virtually disappeared. Now that breastfeeding is back, we need to reinfuse our culture with awareness about these condition to prevent doctors and parents from miscategorizing common tie-related complications (such as the ones below) under other diagnoses.
Low milk supply (depending on the severity of the tie a baby may not be able to stimulate milk production through vigorous nursing)
Painful nursing
Early weaning because child gets frustrated at the breast
Tooth Decay – Improper tongue mobility may prevent babies from clearing milk from their mouth, causing decay (especially on the top front teeth)
Colic, gassiness (inability to maintain suction at the breast means baby swallows a lot of extra air)
Reflux
Sleep apnea
Abnormal sleep patterns (waking often to feed because they are unable to fully drain the breast and therefore always hungry)
Speech difficulties
Gap between teeth/jaw issues – tight tissues can prevent normal development
Am I saying that every instance of one of these diagnoses is tongue-tie related. Definitely not. There are legitimate circumstances in which something else is the cause, but ties are easy to check for so why not rule them out?
Think Your Baby May Have a Tongue or Lip Tied?
Breastfeeding is the best diagnostic tool for assessing lip and tongue ties. If something doesn't feel right to you, chances are it isn't. Here's what to look for:
Baby's Symptoms
(My son had all of these except poor weight gain. We never tried a paci or bottle.)
Difficulty latching on or falls off the breast easily
Gumming our chewing the nipple while nursing
Unable to hold a paci or bottle
Gassy
Poor weight gain
Excessive drooling
Baby is not able to fully drain breast
Mama's Symptoms
(I had none of these except discomfort)
Creased/flat/blanched nipple after feedings
Cracked/blistered/bleeding nipples
Discomfort while nursing
Plugged ducts
Thrush/mastitis
If the majority of these symptoms apply to you and/or your baby, chances are very likely that your little one is tongue or lip tied. If only a few apply there could still be an issue. Want to know for sure? Tomorrow I'll show you how to make an at-home diagnosis, get a consult with the leading expert in the U.S. for FREE, and seek out treatment options.
You never know who might be struggling privately with one of these issues – why not help get the word out and share this post?
Read Part 2: A Step-By-Step Guid To Identifying Tongue & Lip Ties
Photo credits:  Library of Congress, Prints & Photographs Division: Gottscho-Schleisner Collection (Library of Congress), [reproduction number, LC-G613-T-57610 ] Photographer: Gottscho-Schleisner, Inc., photographer. Make It Old