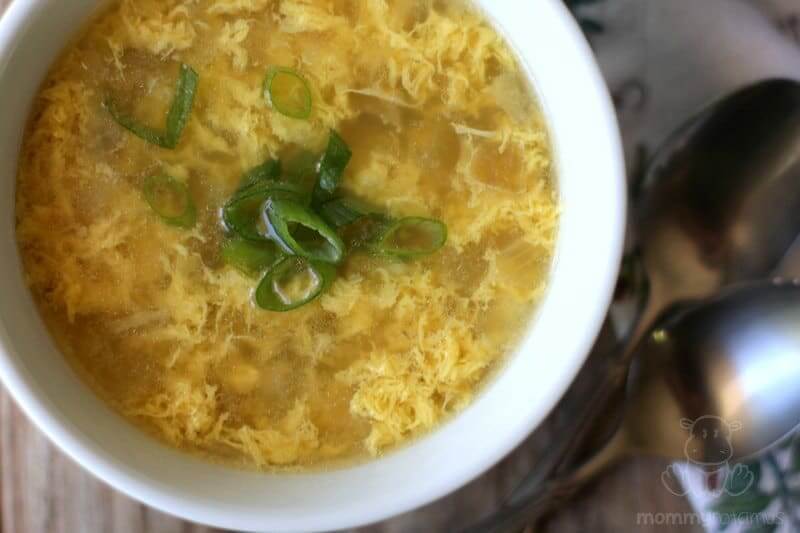 A protein-packed, mineral rich meal in 15 minutes flat? Yes, please! Usually egg drop soup recipes call for thickeners like cornstarch or arrowroot  – which is not GAPS-friendly – and soy sauce is a no-no,  so I hadn't even attempted it. But by happy accident (read NO FOOD in the house), I recently rediscovered egg drop soup. Yay!
I actually prefer this version to the thickened ones, although now that we've transitioned to a paleo approach a little arrowroot powder could technically be stirred in. I hope you love this simple recipe as much as we do!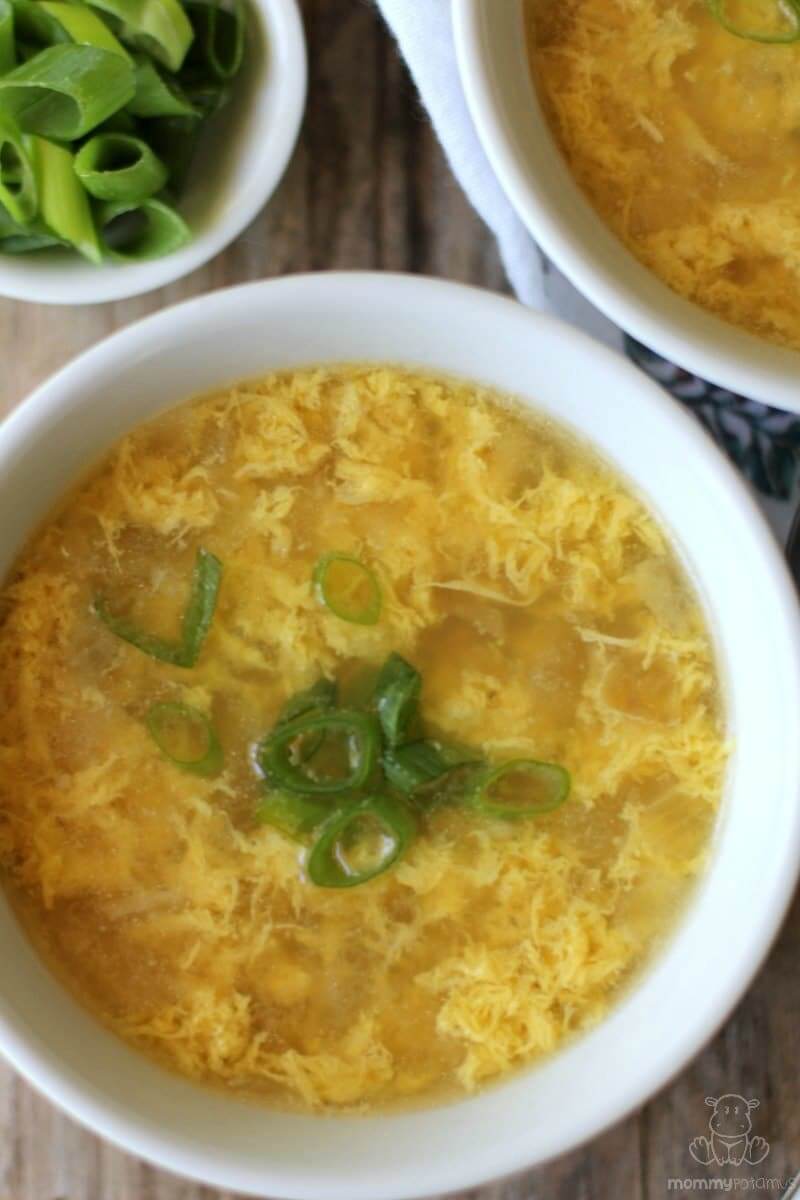 Egg Drop Soup Recipe
Ingredients
1

diced onion

1

tablespoon

coconut oil or sesame oil

1

teaspoon

coconut aminos - naturally fermented soy sauce can be substituted if desired

where to buy coconut aminos

2

quarts

unsalted chicken broth

8

eggs

beaten

1-2

teaspoons

sea salt - start with 1 and increase to taste - you may need less if you use soy sauce because it is higher in salt than coconut aminos

this is the salt I use

1/2

teaspoon

ground pepper

1/8

tsp

fish sauce - optional

where to buy fish sauce

2

tablespoons

green onions

(optional)
Instructions
Add coconut oil/sesame oill to a medium-sized pot and warm over medium heat. Add onions and saute until soft.

Add the chicken broth, coconut aminos, salt, pepper and fish sauce if using. Bring to a boil, then reduce to a simmer.

Stir in a brisk circular motion while pouring in a thin stream of whisked egg.

Season with chives before serving if desired.
Looking for more quick and easy recipes?
I've put together a list of 25+ quick, healthy meals that either:
1. Take 30 minutes or less to make
– OR –
2. Have a cook time that is longer than thirty minutes but they require very little hands-on prep time, so they're quick in the sense that the require very little time in the kitchen.