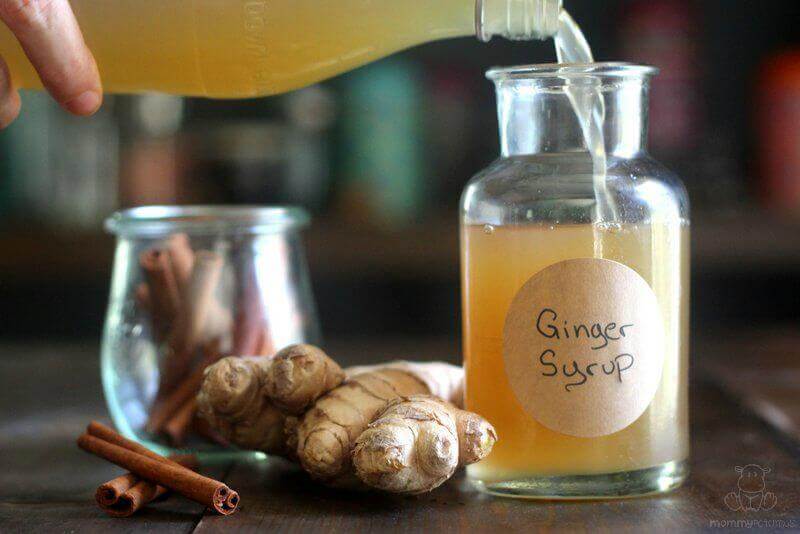 We all know about the rock stars of immune support – elderberry syrup and fire cider – but have you ever heard of their less famous band mate, ginger syrup?
This member of the Zingiberaceae family (to which turmeric also belongs) has been used in Chinese medicine for thousands of years to soothe tummy complaints such as nausea, morning sickness, gas, motion sickness, and indigestion.
But that's not all it's used for. In fact, the Ayurvedic herbal tradition "reveres ginger so highly it is referred to as 'the universal medicine." (1) Here's why:
Ginger supports immune function, which is why it's one of the primary ingredients in fire cider.
It's also known to ease discomfort associated with headaches and painful menstrual periods. (2)
The warm zing of ginger supports the body in clearing the sinuses when needed, making it a go-to when people are feeling stuffy
Also, it contains a proteolytic enzyme that supports the repair of joints and cartilage, which is probably why it's a favorite with people who experience joint discomfort. (3)
It supports circulation, too. (4)
While historically it was very expensive – one pound cost as much as a whole sheep in the Middle Ages – these days it's widely cultivated and very affordable. (source) I like to keep it on hand during the cold winter months along with other syrups, tinctures and teas that support the immune system.
Delicious Ways To Use Ginger Syrup
This warming ginger syrup is incredibly versatile – if you'd like to give it a try but are not quite sure what to do with it, here are some ideas:
Mix it with homemade water kefir or sparkling water and a spritz of lime to make homemade ginger ale
For a drink that will wake you – and your sinuses – up, add it to a cup of hot water with freshly squeezed lemon and a pinch of cayenne
Stir it into tea
Take it straight off the spoon (Taste a small amount first – spiciness varies from batch to batch depending on the intensity of the root)
Drizzle it over stir fry
Stir it into oatmeal
Video Tutorial
While technically this is a tutorial for making elderberry syrup, the process is exactly the same. Just substitute ginger for elderberries and you're good to go!
Ginger Syrup Recipe
Instructions
Add water, ginger and cinnamon stick (if you're using it) to a pot and bring to a boil.

Reduce heat and simmer until liquid is reduced by half. This should take around 45 minutes.

Remove the ginger by pouring the liquid through a strainer into a bowl. Allow it liquid to cool to room temperature, then stir in honey.

Pour your ginger syrup in an airtight container such as a swing-top bottle or jar and store in the fridge.
Notes
Because this recipe contains honey, it should not be used in children under one. According to Rosemary Gladstar, the syrup should stay good from several weeks to months. If you are concerned that you might not be able to use it all in time, you may want to cut the recipe in half or freeze some in an ice cube tray for later.
Nutrition
Calories:
520
kcal
|
Carbohydrates:
141
g
|
Protein:
1
g
|
Fat:
1
g
|
Saturated Fat:
1
g
|
Sodium:
19
mg
|
Potassium:
88
mg
|
Fiber:
1
g
|
Sugar:
139
g
|
Vitamin C:
1
mg
|
Calcium:
35
mg
|
Iron:
1
mg
More Ginger Recipes You'll Love
Honey Candied Ginger – Sweet and spicy, candied ginger is often used to support digestion after a meal.
Lemon Ginger Tea – This immune support tea is made with three essentials, plus 1-5 optional ingredients based on what you have on hand. It's easy to make, too.
Want more research-backed natural remedies?
No problem, I've created a free ebook for you – Kitchen Apothecary: 25+ Natural Remedies Using Ingredients From Your Pantry – as a gift for signing up for my newsletter. You'll also get updates when I post about safe essential oils for pregnant/breastfeeding mamas, exclusive gifts and coupons (I was able to give away a jar of free coconut oil to anyone who wanted it recently!), plus other goodies.
Sign up using the form below.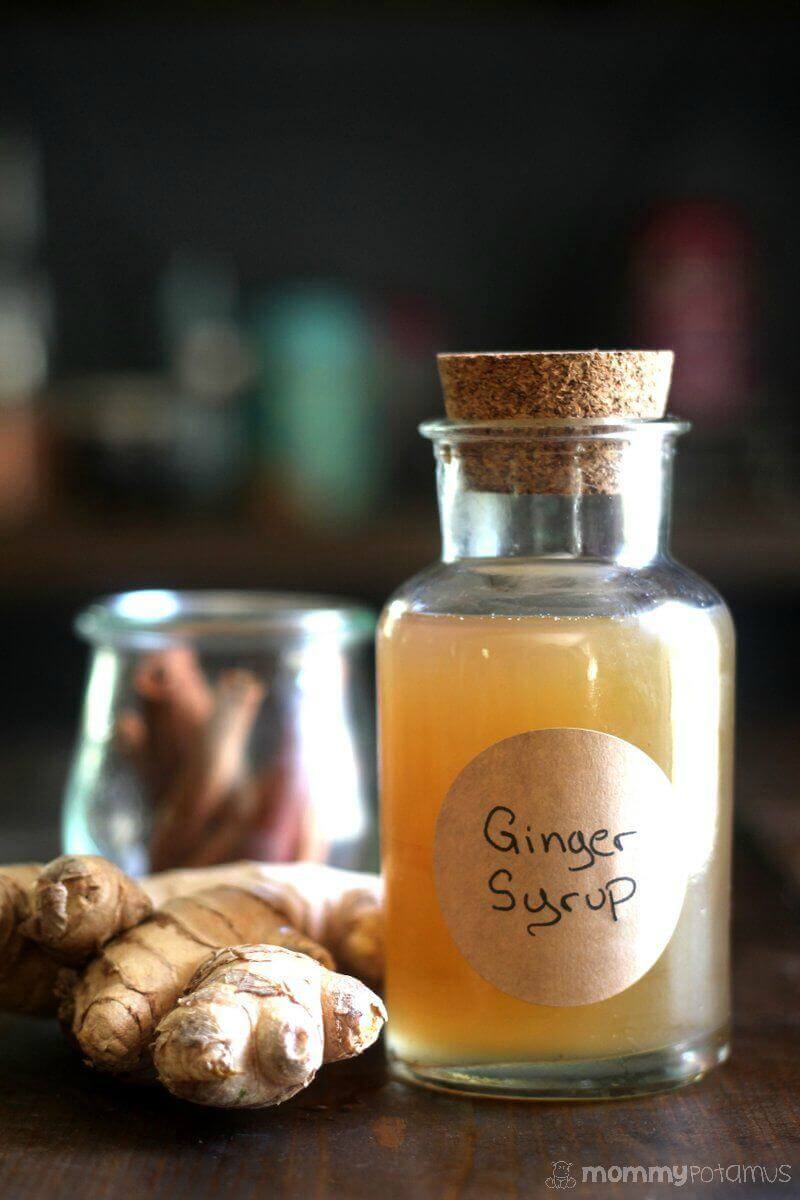 Sources
1. Foret, Rosalee de la. (2017) Alchemy of Herbs: Transform Everyday Ingredients into Foods and Remedies That Heal
2. Swift, Katja and Midura, Ryn (2018) Herbal Medicine for Beginners
3. Gladstar, Rosemary (2012) Rosemary Gladstar's Medicinal Herbs: 33 Healing Herbs to Know, Grow and Use
4. Hoffman, David (2003) Medical Herbalism