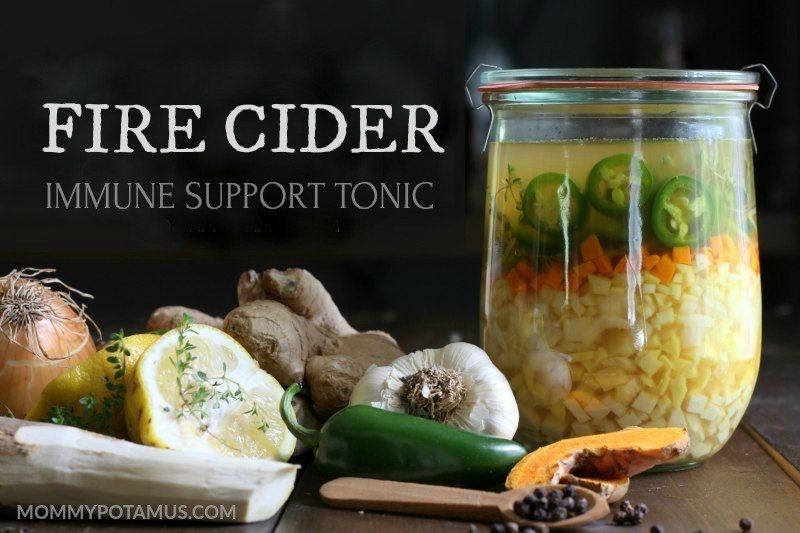 It's no secret that I believe in fairy tales, but they're mostly of the modern day sort. Occasionally, though, I come across a recipe or ingredient that seems like it was pulled directly from one of Grimm's stories. That's totally how I feel about keeping dragon's blood in the cupboard, and this enchanted fire cider recipe in the fridge.
Though not imparted with any actual mystical powers, fire cider truly is magical in its own right. Like elderberry syrup, this tonic is revered by herbalists for its ability to support the immune system during cold and flu season (or allergy season, or any time the immune system needs support).
So, what is fire cider?
It's a spicy, delicious apple cider vinegar infusion made with powerful anti-inflammatory, immune-boosting, lymph moving, circulation stimulating, and digestion enhancing fresh herbs. I make a batch every fall to support immune function, stimulate digestion and warm up on cold winter days. Some people also use it in the spring to ease symptoms of season allergies.
Because it takes about a month to mature, I recommend starting your batch now so you'll be ready for fall. I actually have two going – one for the family and one for myself, because I love all things horse-radishy, and I'm not always great at sharing.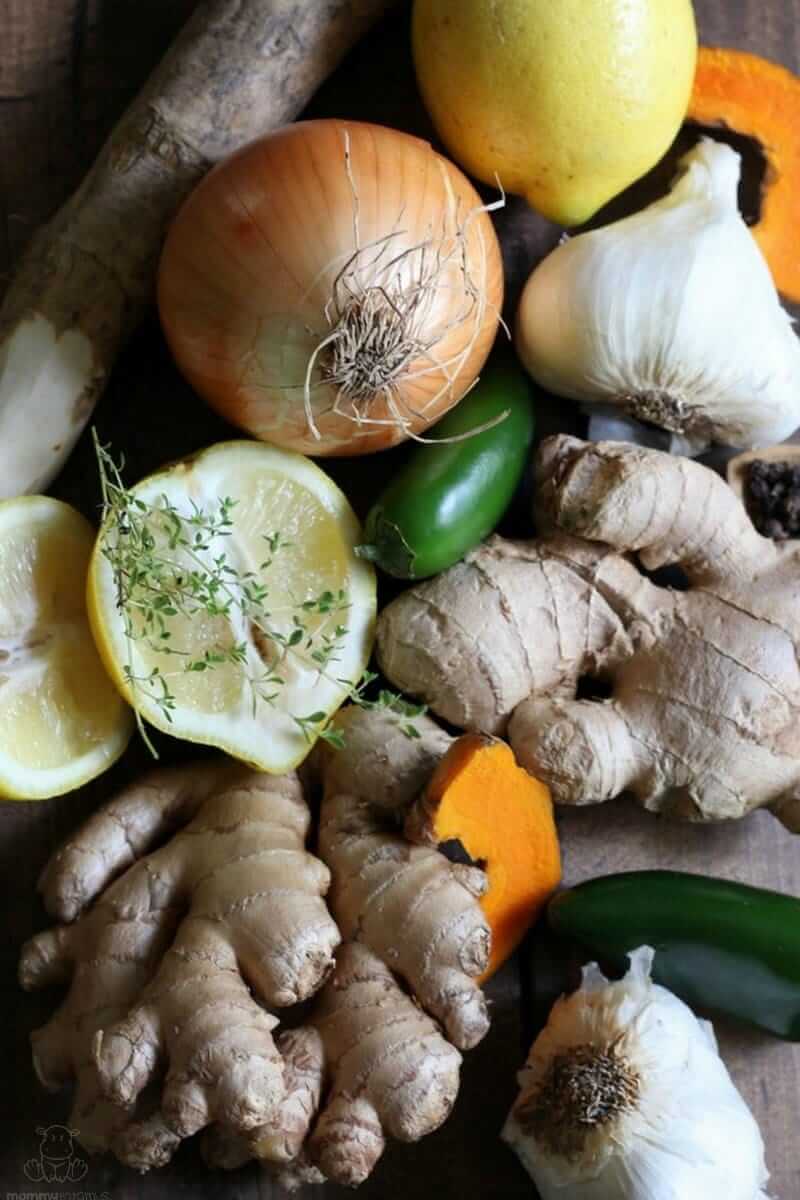 Health Benefits of Fire Cider
As I mentioned in this post on 16 different ways to make herbal remedies, vinegar infusions like fire cider are especially good at helping herbs release minerals and beneficial compounds. Let's take a look at what you'll be using.
Ginger root (Zingiber officinale)
Once very expensive but now widely available and affordable, ginger root has been used in Chinese medicine for thousands of years to soothe tummy complaints such as nausea, morning sickness, gas, and indigestion.
Also according to Penn State Medical Center, it has also history of use in helping to "treat the common cold, flu-like symptoms, headaches, and painful menstrual periods." (1)
Horseradish root (Armoracia rusticana)
Rich in folate and a compound called sinigrin, studies have found that horseradish helps the body break up congestion and calms inflammation. (2) (3)
Turmeric root (Curcuma longa)
The main constituent in turmeric root, curcumin, has been shown to exhibit "antioxidant, anti-inflammatory, antiviral, antibacterial, antifungal" and other properties according to this study.
Onion (Allium cepa)
Loaded with antioxidants like vitamin C and quercetin plus minerals like potassium and sulfur, onions are amazing for supporting digestive health and immune function.
Garlic (Allium sativum)
According to Fundamentals of Microbiology:
Many research studies have identified a sulfur compound called allicin as one key to garlic's antiseptic properties. . . . Laboratory studies using garlic suggest that this compound is responsible for combating the microbes causing the common cold, flu, sore throat, sinusitis, and bronchitis. The findings indicate that the compound blocks key enzymes that bacteria and viruses need to invade and damage host cells."
Jalapeno (Capsicum annuum)
Hot peppers such as jalapeno (or habanero if you're feeling brave) are rich in capsaicin, which assists the body in managing inflammation.
Lemon (Citrus limon)
Lemons are rich in vitamin C, which supports immune function. This recipe also incorporates the rind, which draws out a compound called limonene that has mood lifting, digestion supporting, and immune system benefits. If you don't have access to organic lemons, I suggest leaving the rind out because conventional lemon may have absorbed pesticide residue that can't be washed off.
Optional Ingredient: Rosemary or Thyme (Rosmarinus officinalis or Thymus vulgaris)
Both of these herbs are described as antimicrobial in Medical Herbalism by David Hoffman, FNIMH, AHG.
Optional Ingredient: Peppercorns (Piper nigrum)
Rich in antioxidants such as piperine, peppercorns increase the absorption of other nutrients and help the body manage inflammation. They may also play a role in brain health. (4)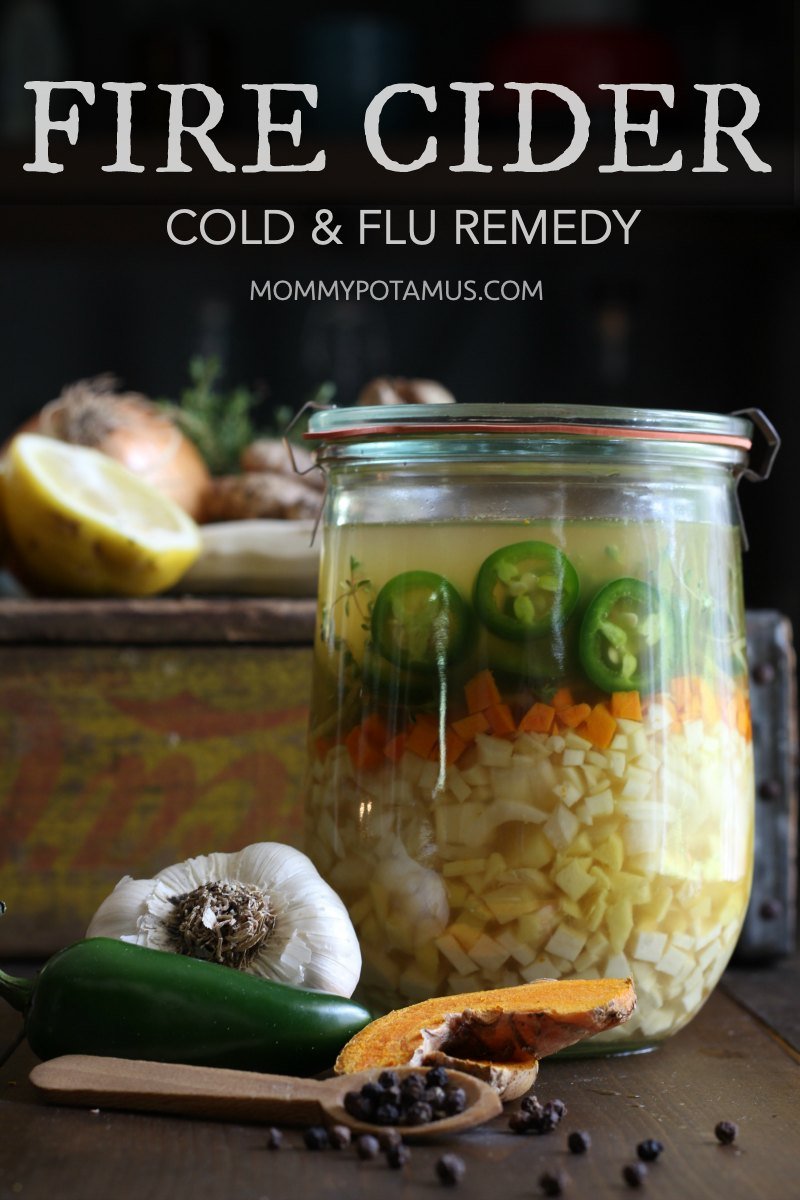 How To Take Fire Cider
Many people take 1-2 tablespoons throughout the fall/winter months to support immune function, or every three to four hours if cold and flu symptoms are present. Although my kids don't generally gravitate toward spicy foods, they really love this stuff!
Here are some more ways to use it:
As a "wellness shot" – I actually love the taste, so I put about 1 oz. in a shot glass to drink straight up.
Added to herbal tea – If I'm feeling congested I put couple of tablespoons in lemon ginger tea and then breathe in the steam as I sip.
Mixed with water – If you don't feel like making herbal tea, just mix it to taste with hot water and honey.
In juice – For little ones, mix a small amount into freshly-pressed orange juice or lemonade
Mixed with organic, raw honey to taste – Mixing an herbal vinegar with honey is called making an oxymel. I use 3 parts fire cider and 1 part honey with a bit of cayenne pepper mixed in for extra kick.
As a marinade or salad dressing – It's delicious with beef or chicken.
As salad dressing – Mix with olive oil and honey to make a yummy vinaigrette.
Note: When your fire cider is ready and you've strained out the herbs, you can make good use of them by mixing them with some veggies for stir fry. Yum!
Fire Cider Recipe
Delicious and tangy, this fire cider is perfect for supporting immune function, stimulating digestion and warming up on cold winter days. I first read about fire cider in Rosemary Gladstar's book, Herbal Recipes For Vibrant Health. This recipe is adapted from her recipe.
Equipment
Quart-sized mason jar (or any glass jar) with a lid
Ingredients
½

cup

 fresh ginger root

(peeled and diced or shredded)

½

cup

fresh horseradish root

(peeled and diced or shredded)

½

cup

fresh turmeric root

(peeled and diced or shredded – if not available substitute ¼ cup additional ginger and ¼ cup additional horseradish)

½

cup

white onion

(chopped)

¼

cup

garlic cloves

(minced)

2

jalapeno peppers

(chopped – or if you really like heat try habanero instead)

2

organic lemons

(zest and juice)

raw apple cider vinegar

several sprigs fresh rosemary or thyme

(optional)

½

tsp

whole peppercorns

(optional)
Instructions
Add the ginger, horseradish, onion, garlic, jalapeno and lemon juice/zest to a clean jar. Pack them down lightly so that the jar is about 3/4 full.

Use a fermenting weight to hold down the veggies/roots, or place heavy roots at the top so that they will weigh down the herbs and jalapenos (which float).

Pour a generous amount apple cider vinegar over the roots/vegetables. You want everything to stay under the liquid to prevent spoilage. Keep in mind that some of the roots will expand a little so top it off well.

Put the lid on. (If you're using a metal lid, line it with parchment paper / wax paper so that the vinegar doesn't corrode it.) Place in a dark, room temperature cabinet for 2-4 weeks. (A month is best.)

When the cider is ready, shake well and then strain the roots/veggies using a cheesecloth or fine mesh sieve, then pour liquid into a clean jar.
Notes
Shelf Life: Herbal vinegars have a relatively long shelf life, usually lasting at least six months.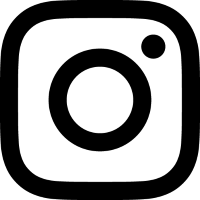 Tried this recipe?
Mention @mommypotamus or tag #mommypotamus!
Frequently Asked Questions
What is the shelf life? 
According to Katja Swift and Ryn Midura, founders of the CommonWealth Center for Holistic Herbalism and co-authors of Herbal Medicine for Beginners, herbal vinegars will last at least six months (and up to several years).
My garlic cloves turned blue. What happened?
Depending on the soil they grow in, both garlic and onions may contain compounds that react with vinegar and turn blue or turquoise. Don't worry, blue garlic is safe to eat . . . some communities even prize it.
I can't find one of the ingredients. What can I substitute?
This recipe is very forgiving, so just use more of one of the other ingredients. For example, if you can't find fresh turmeric root, use extra ginger or a mix of extra ginger and turmeric.
Can I reuse the herbs/veggies to make a second batch?
I recommend using fresh herbs each time, but you can use the herbs and veggies that you've strained for stir fry!
Should I refrigerate my fire cider?
Some people keep theirs in the fridge, and others keep them in a cool place like a cabinet or the pantry. I usually make two batches at a time, one to keep in the cabinet and one to keep in the fridge for use when the first one is done. We tend to go through it pretty quickly in the fall/winter.
Want more research-backed natural remedies?
No problem, I've created a free ebook for you – Kitchen Apothecary: 25+ Natural Remedies Using Ingredients From Your Pantry – as a gift for signing up for my newsletter. You'll also get updates when I post about safe essential oils for pregnant/breastfeeding mamas, exclusive gifts and coupons (I was able to give away a jar of free coconut oil to anyone who wanted it recently!), plus other goodies.
Sign up using the form below.
This article was medically reviewed by Dr. Scott Soerries, MD, Family Physician and Medical Director of SteadyMD. As always, this is not personal medical advice and we recommend that you talk with your doctor.
Sources
1. Penn State Medical Center. Ginger.
2. Hoffman, David. Medical Herbalism: The Science And Practice of Herbal Medicine.
3. Lee HW et. al. (2017) Sinigrin inhibits production of inflammatory mediators by suppressing NF-kB/MAPK pathways or NLRP3 inflammasome activation in macrophages.
4. Hritcu, L et. al. (2014) Methanolic extract of Piper nigrum fruits improves memory impairment by decreasing brain oxidative stress in amyloid beta(1-42) rat model of Alzheimer's disease.