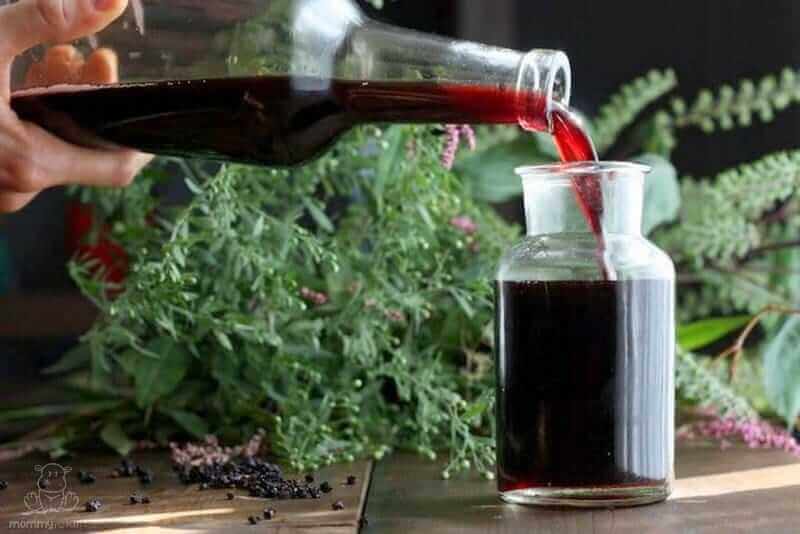 Hippocrates Is Said To Have Called This Plant . . .
His "medicine chest," and for thousands of years it's been revered in folk medicine for its healing properties. (source) Now studies are starting to confirm what tradition has long held: elderberries are a delicious and effective way to support immune function during cold and flu season.
Unlike fire cider, which supports the immune system through an infusion of pungent and spicy herbs, this elderberry syrup recipe uses a sweet and simple decoction of berries and honey. It's delicious and – as you'll notice in the video below – my littles ones attack a spoonful of this stuff like ravenous wolves.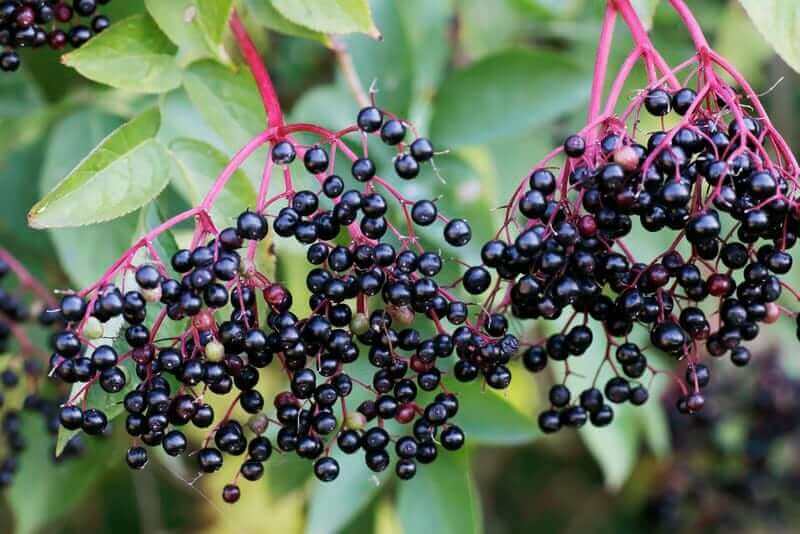 Elderberry Syrup Benefits
Immune Support
Elderberries also contain a flavonoid called anthocyanin, which has antioxidant and immune supporting properties. (source) They're also a good source of betacarotene, vitamin B6, and iron. (source)
Reduce Cold & Flu Symptoms
In this study, researchers found that flu patients who received elderberry syrup recovered about four days sooner than those who received a placebo.
In another study that had similar results, it was concluded that there were two reasons for the more rapid recovery. First, patients taking elderberry had higher anti-haemagglutination titers, meaning their immune system was functioning optimally. Second, they found that elderberry inhibits neuraminidase, an enzyme that the virus uses to infect cells. (source)
Nasal/Sinus Congestion Relief
According to the University of Maryland Medical Center, "Some evidence suggests that chemicals in elder flower and berries may help reduce swelling in mucous membranes, such as the sinuses, and help relieve nasal congestion. Elder may have anti-inflammatory, antiviral, and anticancer properties."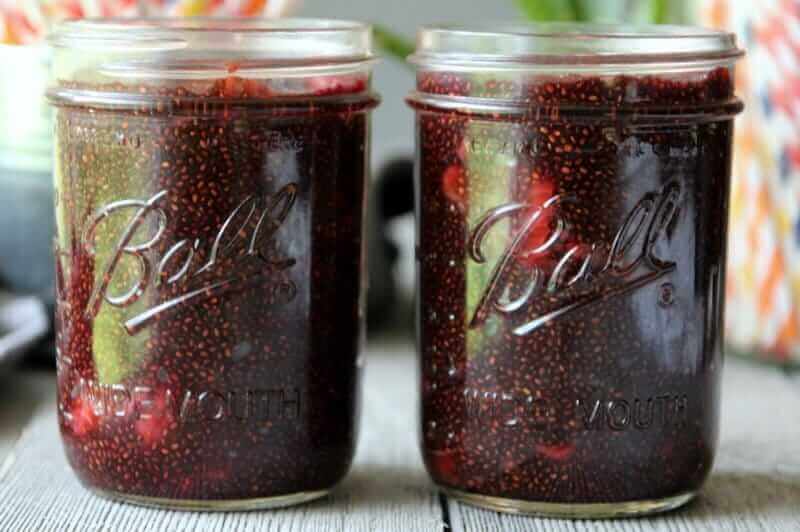 Other Uses For Elderberries
When you order a bag of elderberries to make this syrup, chances are you'll have some leftover. You can use it to make elderberry jam or elderberry tea.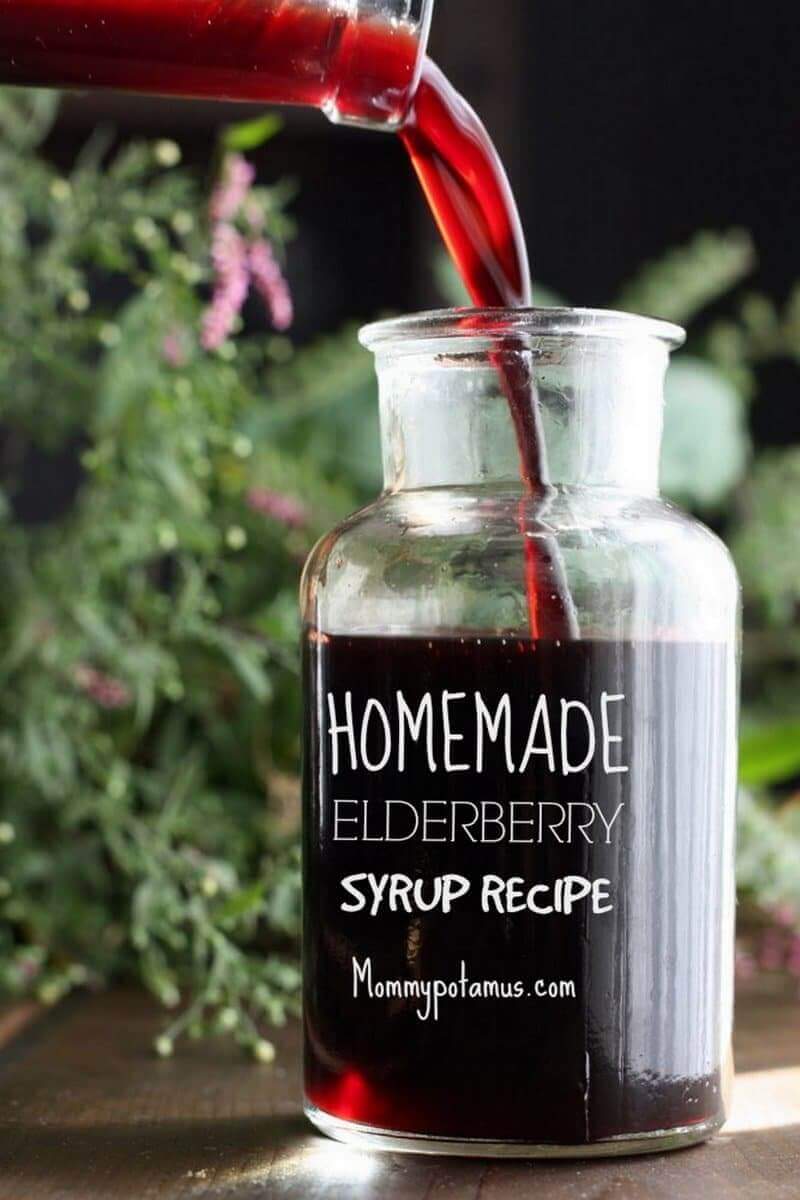 How much elderberry syrup much should I take?
Though they are valued for therapeutic purposes, elderberries are a food. They're used to make pie, jelly and wine, so there isn't a specific "dosage" for them any more than there is one for dark cherries.
However, here are some guidelines that have been traditionally followed: To support immune function throughout cold and flu season children are usually given ½ – 1 teaspoon per day, while adults usually take about 1½ teaspoons – 1 tablespoon. During illness, the frequency of administration increases to every 2-3 hours until the symptoms resolve. And one of my favorite ways to get the right dosage is with this easy-to-make elderberry syrup recipe.
Elderberry Syrup Recipe
Makes about 2 cups
Note: Because this elderberry syrup recipe contains honey, it should not be used in children under the age of one.
Ingredients
1/2 cup dried or 1 cup fresh elderberries (find them here)
2 cups water
1 cup honey
1-2 tablespoons freshly grated ginger (optional)
1 cinnamon stick (optional)
Instructions
1. Add water, elderberries and ginger/cinnamon (if you're using them) to a pot and bring to a boil.
2. Reduce heat and simmer until liquid is reduced by half. This should take around 45 minutes.
3. Strain to remove berries. Allow liquid to cool to room temperature, then stir in honey.
4. Transfer elderberry syrup to a jar and store in the fridge.
Shelf life: In my house, a batch lasts an entire winter season.
Don't want to make your own elderberry syrup?
You can find pre-made elderberry syrup online here.
Middle photo credit: Mark Robinson