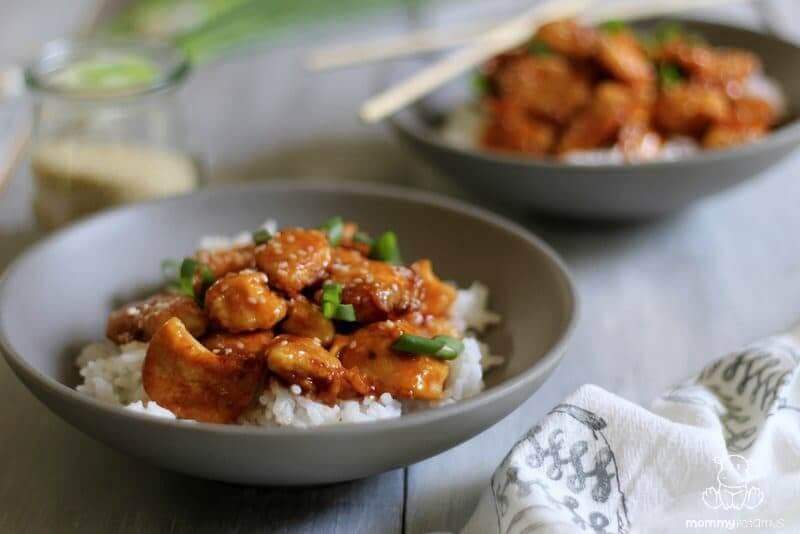 So, you love takeout but not the MSG and corn syrup it contains? Yeah, me too. Back when I finally made the connection between processed food and the health challenges I was facing, I walked away and never looked back.
Okay, I looked back a little. Because while certain flavors were easy to recreate at home, some seemed to involve one part science, two parts magic pixie dust (which, sadly, seems to be in short supply on Amazon), and three parts throwing my hands in the air and wondering what went wrong.
Then last week a surprise copy of Paleo Takeout arrived in my mailbox, and I literally squealed with delight when I pulled it out of the envelope. Written by Russ Crandall, a world traveling U.S. Navy serviceman and who writes at The Domestic Man, Paleo Takeout is the cheaters guide to Chinese, Thai, Indian, Italian, Mexican, Korean, Japanese, Vietnamese and Greek food – at least the American versions of them we're used to. And of course, there's a section for American classics like buffalo wings, chili fries, fish tacos and fried chicken in a bucket.
With over 200 recipes, there are plenty of reasons to love this book. Here are mine:
Why I ♥ Paleo Takeout
He's on #teamwhiterice
And potatoes, and dairy, which is great for this nursing mama. Of course, each recipe has substitution options for those who want or need to avoid these ingredients.
It's fridge-to-face in under an hour
And I'm not just talking about one entree, either. Russ explains his technique for making Egg Drop Soup, Sweet & Sour Chicken, Vegetables in White Sauce, and Baked Cauliflower rice in an hour by filling "hands-off time on one dish with some hands-on time on another dish." It's a method that can be adapted as needed, and kids can help!
There's also a guide in the back to help you quickly figure out which meals can be made:
In 30 minutes
In an hour
Ahead of time for easy weeknight dinners
It has all of my favorites
We're talking Mongolian Beef, Kung Pao Pork (or chicken), Bam Bam Shrimp, Spring Rolls, Moo Shu Pork, Pepper Steak, Orange Chicken, Hot and Sour Soup, Szechuan Beef, etc. And that's just the Chinese section! There's also Chicken Teriyaki, Tom Kha Gai, Pad Thai, Chicken Tikka Masala, Tandoori Chicken, Tempura Shrimp, Miso Ramen and more.
Russ has graciously given me a recipe to share with you guys today – enjoy!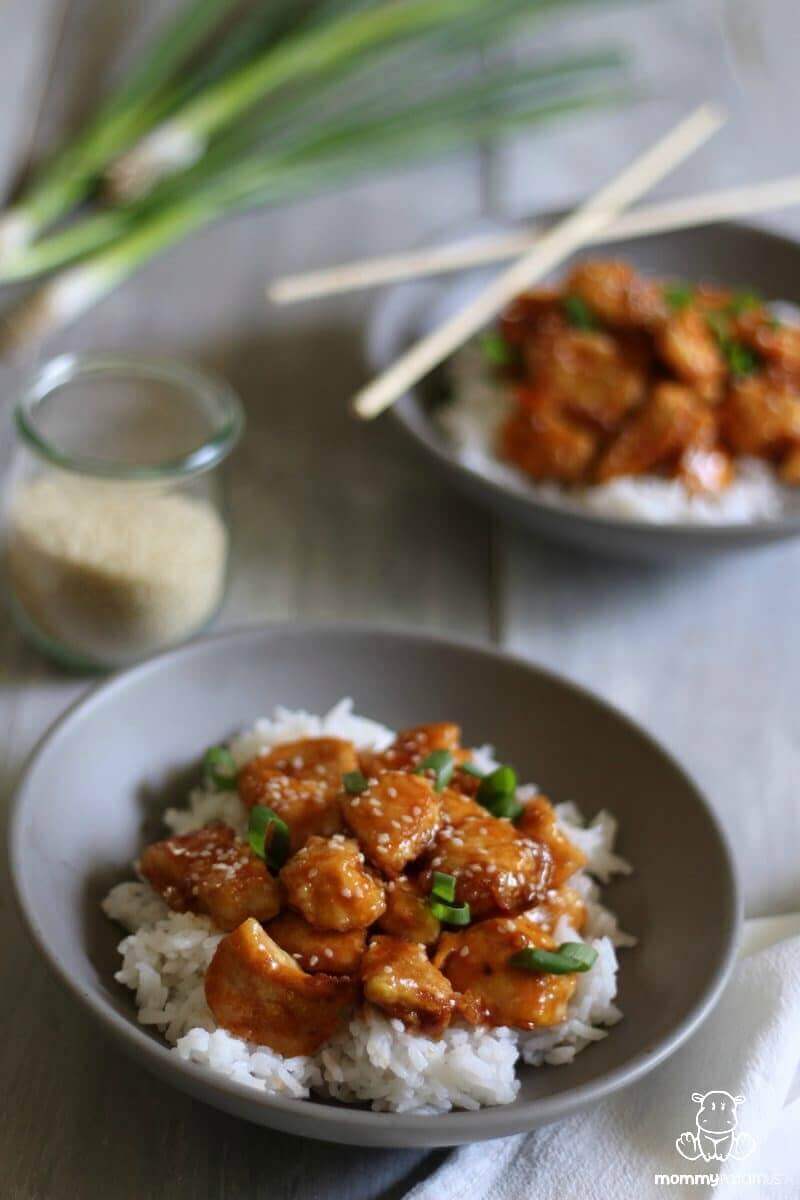 Steamed Cauliflower Rice
Ingredients
1

head

cauliflower

(cut into large chunks)

1

tbsp

ghee

(or expeller-pressed coconut oil)

1

tbsp

water

sea salt

(to taste)
Instructions
In batches, pulse the chopped cauliflower in a food processor until it is the consistency of rice or couscous, about 10 to 15 pulses.

In a large skillet over medium heat, warm the ghee for 1 minute, then stir in the cauliflower. Sauté until sizzling, then add the water, cover, reduce the heat to low, and simmer until softened, 4 to 6 minutes. Season with salt to taste and either serve or let cool for use in other dishes.
Nutrition
Calories:
0
kcal
|
Carbohydrates:
0
g
|
Protein:
0
g
|
Fat:
0
g
|
Saturated Fat:
0
g
|
Polyunsaturated Fat:
0
g
|
Monounsaturated Fat:
0
g
|
Trans Fat:
0
g
|
Cholesterol:
0
mg
|
Sodium:
0
mg
|
Potassium:
0
mg
|
Fiber:
0
g
|
Sugar:
0
g
|
Vitamin A:
0
IU
|
Vitamin C:
0
mg
|
Calcium:
0
mg
|
Iron:
0
mg
Click here to order Paleo Takeout
Photos reprinted with permission from Paleo Takeout: Restaurant Favorites Without The Junk.