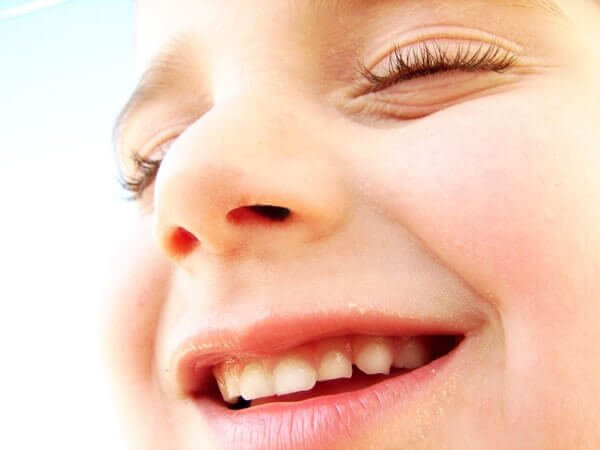 An Embarrassing Confession
So . . . I have been carrying a tube of fluoride in my diaper bag for three months now. Yep, I'm talking about the industrial waste product that prior to 1938 was used exclusively as rat poison. Despite what the well-meaning dentist said when he pushed it into my hand I KNOW it's toxic. But what am I gonna do . . . show up at a hazardous waste dropoff site and hand them a bottle of fluoride? How do I get rid of this thing?
Oy vey. It was a moment of weakness in the moments before Micah's surgery. I wanted the doc's mind focused on my son instead of his crunchy, controversy-prone mama. You get it, right? Come to think of it, I'll bet you reaaally get it. How many of us have locked horns with healthcare providers over vaccinations, fevers, and fillings? It's not an easy thing when we believe fundamentally different things.
How To Find A Holistic Dentist That Won't Fight You Tooth & Nail
Good news, mama! Holistic dentists specializing in the use of biocompatible materials are becoming more common. Often called holistic dentists, biological dentists or mercury-free dentists, these providers recognize the need to protect our little ones from unnecessary exposure to x-ray radiation, silver (mercury) fillings, and other assaults on the immune system. Here's how to find one, plus some tips on selecting a traditional provider if there isn't a holistic one in your area.
Get Digital X-Rays
Digital radiographs emit 90% less radiation than traditional x-ray films and provide better diagnostic information. No need to pull out all the stops to keep your little ones still while waiting on results, either. They're available instantly!
Even better, a new technology that uses "pen" lasers is ideal for creating a non-threatening, painless experience. The laser detects demineralized areas of tooth structure using harmless, high-intensity, fluorescent light and a numerical reading is displayed on the LED screen. (The number represents the amount of decay. )
"When I refer to the caries detector as my "magic tooth wand," the pediatric patient transforms into a willing subject, awaiting each magic beep," says Winifred J. Booker, DDS. Yep, that was our experience!!
Ask About Their Policies
Especially whether you'll be allowed to stay with your child at all times. People with masks and a shiny tray of tools that look like knives can be scary to little kids. 'Nuff said. 🙂
Another thing I'd ask about is their stance on fluoride. Despite the fact that studies have linked it to lowered IQ, weakened bones, thyroid suppression, lowered metabolic function, Alzheimer's and Down's Syndrome, most dentists still recommend it!¹ Pass, thankyouverymuch.
To Find A Biological Dentist or Holistic Dentist Near Me . . .
Check out the Mercury-Safe Dentist Directory, Biosafe Dentist Directory, International Academy of Biological Dentistry & Medicine Database, or the Holistic Dental Association.
Do you have a question or tip for finding holistic healthcare providers? Tell us below!