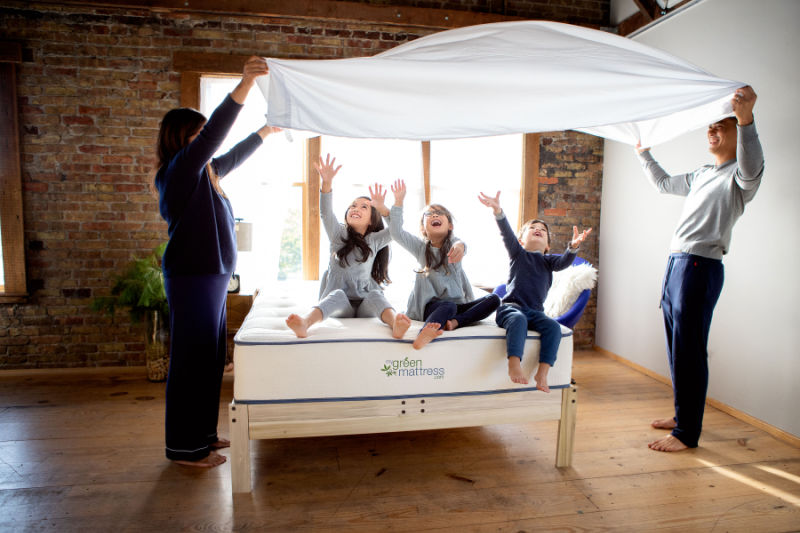 What's your idea of a perfect morning? Mine is rolling out of bed for a leisurely breakfast of crispy waffles (and more) with my family . . . especially if my sisters, nieces, nephews, and/or friends that have become like family are sharing the table with us.
We love having guests, so when my husband and I moved into our new home earlier this year, we squeezed extra sleeping spaces in wherever we could . . . bunk beds, under bed trundles, etc.
Of course, since we make an effort to reduce VOCs in our home, we wanted a non-toxic, non-offgassing option, so we looked around for high-quality mattresses that fit our budget. Although I still sleep on (and love) my the mattress I shared with you years ago, we had a lot of purchases to make and I needed to work with budget limitations.
One of our selections was My Green Mattress. It's one of the most affordable certified organic mattresses out there, and we've been so happy with it.
I've been receiving a lot of questions about non-toxic beds lately, so I thought I'd share our our experience with them.
With that in mind, here are four reasons I chose My Green Mattress:
1. Non-Toxic Materials
When Tim and Cindy Masters' daughter Emily was born, she suffered from eczema and environmental allergies that inspired them to find natural products to help her symptoms. As a master craftsman, Tim developed an all-natural mattress for her crib, and she had an immediate positive response.
That experience inspired them to create a line of mattresses made from natural materials including: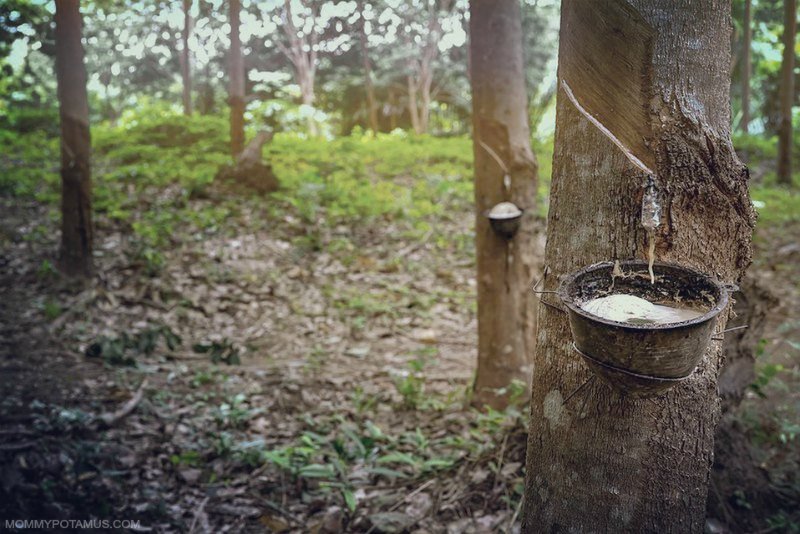 Dunlop Latex
Instead of memory foam, My Green Mattress uses Dunlop latex foam that is made from the sap of rubber trees. It's more resilient than most conventional polyurethane foams, not to mention more breathable and naturally resistant to mold, mildew and dust mites.
It's also GOLS (Global Organic Latex Standard) certified, which means that an independent organization has verified that the rubber trees and manufacturing processes used meet organic requirements, and that the latex doesn't contain any harmful materials.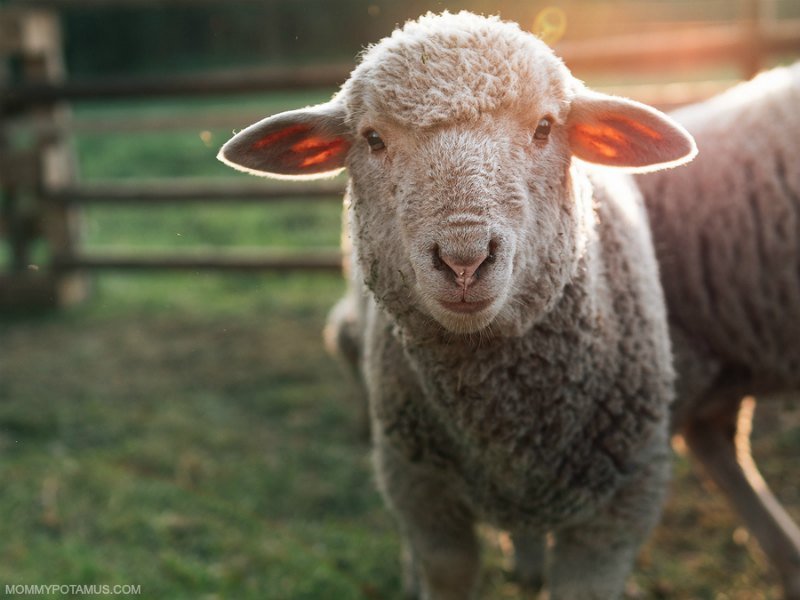 Organic Wool
Exposure to chemical flame retardants cost children 162 million IQ points between 2001 and 2016, according to a New York University Study. (1) The study found that PDBE flame retardant exposure had a more negative impact on IQ than lead, mercury, and organophosphates (pesticides) combined.
And that's not the only problem associated with flame retardants – they've been linked to an increased risk of reproductive problems and some types of cancer, thyroid dysfunction, fetal growth problems, and more. Fortunately, there are better options.
My Green Mattress, for example, weaves Oeko Tex certified all-natural wool into its cotton covers to act as a natural flame retardant. All their mattresses pass the same legally required burn tests (open flame and "cigarette" test) as conventional mattresses do.
In addition to being naturally fire resistant, wool is hypoallergenic, dust mite, mold, and mildew-resistant, and temperature regulating for a comfortable night's sleep.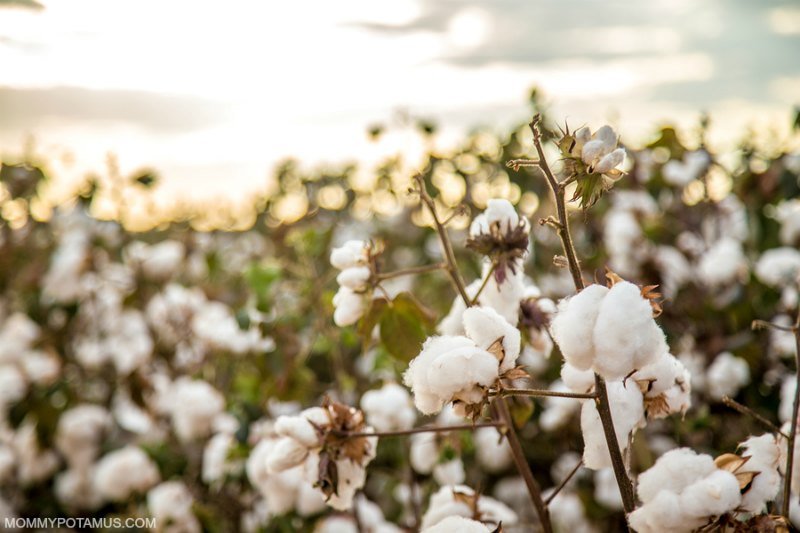 Organic Cotton
My Green Mattresses also uses Global Organic Textile Standard (GOTS) certified organic cotton, which is considered the most stringent standard for textile production.
Also, in addition to using materials with GOLS, Oeko-tex, and GOTS independent certifications, all mattresses are Made Safe and GREENGUARD Gold certified.
In order to become Made Safe Certified, mattress manufacturers must prove their products are free of ingredients that are known or suspected to pose human health risks. The process involves a comprehensive assessment of each material used in a mattress, as well as an evaluation of the mattress's manufacturing process and environmental impact.
GREENGUARD Gold certification means the mattresses have been independently tested by Underwriters Laboratories in order to verify that they meet rigorous standards for volatile organic compounds (VOCs) such as formaldehyde and phthalates, plus other chemical compounds.
You can find their UL certifications on the Underwriters Laboratories website.
2. Affordable, Handcrafted Comfort
Handcrafted in Illinois, the mattresses are sold factory-direct, which allows them to be competitively priced.
The Kiwi, Natural Escape, bunk bed and crib mattresses are tufted by hand, which makes it possible for them to be constructed without adhesives and prevents the comfort layer from shifting or bunching.
The pricing for a queen mattress ranges from $949 – $1,299, and financing is available if needed. The crib mattress which comes with a 10-year warranty, and all the others come with a 20-year warranty.
3. Options (But not too many)
My Green Mattress offers a handful of tried-and-true models that deliver a quality experience (based on overwhelmingly positive user-generated reviews and my own testing) instead of creating an endless number of options to try to research and compare.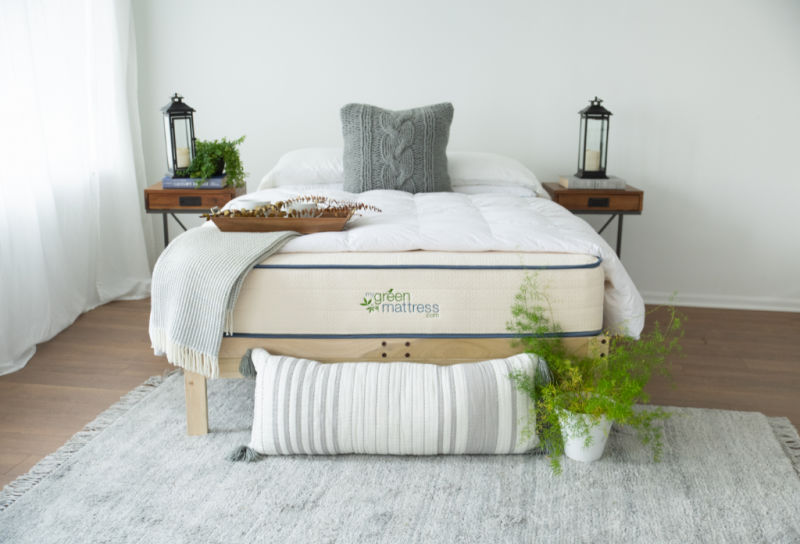 Natural Escape
My Green Mattress describes the Natural Escape as their most luxurious mattress, and it seems to be the most popular model based on reviews. The Natural Escape is a hybrid model that combines an organic Dunlop latex foam comfort layer with a 5-zone pocket coil system that helps it contour to your body while offering lumbar support. It's wrapped in a cover made of organic cotton and flame retardant wool.
Latex foam is different than memory foam in a couple of ways. First, memory foam tends to trap heat while latex is more breathable. Also, latex foam has more natural springiness than memory foam. You don't "sink" into it like memory foam, which may compress so much that it causes alignment problems.
In terms of comfort, it's considered medium-firm and good for a wide range of body types and sleeping styles (back, stomach and side sleepers).
Read reviews for the Natural Escape here.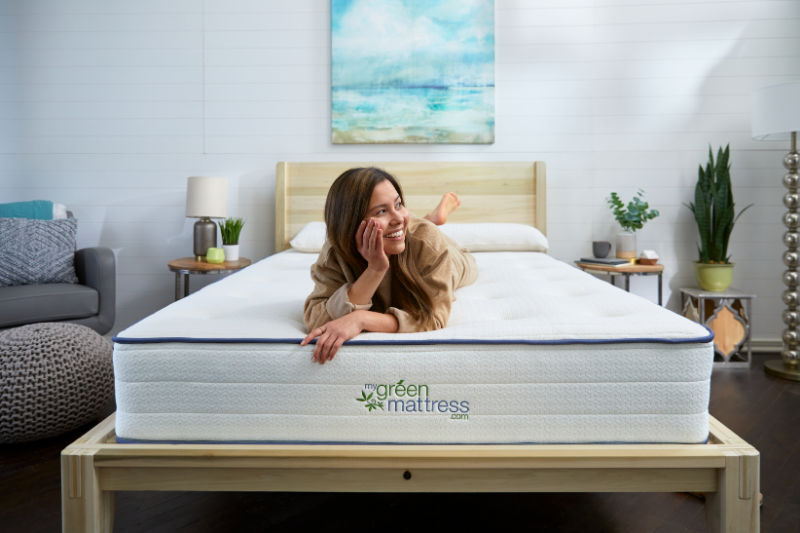 Kiwi
Recently redesigned for even more comfort, the Kiwi is a hybrid mattress that combines a thick layer of organic dunlop latex foam with pocket coils for contouring support. Despite being hand-tufted and stitched for durability, it's one of the most affordable mattresses in its class.
Also, it contains more coils than similar options from other companies, which is a good thing if proper alignment and contouring/mattress responsiveness is a priority for you.
Read reviews for the Kiwi here.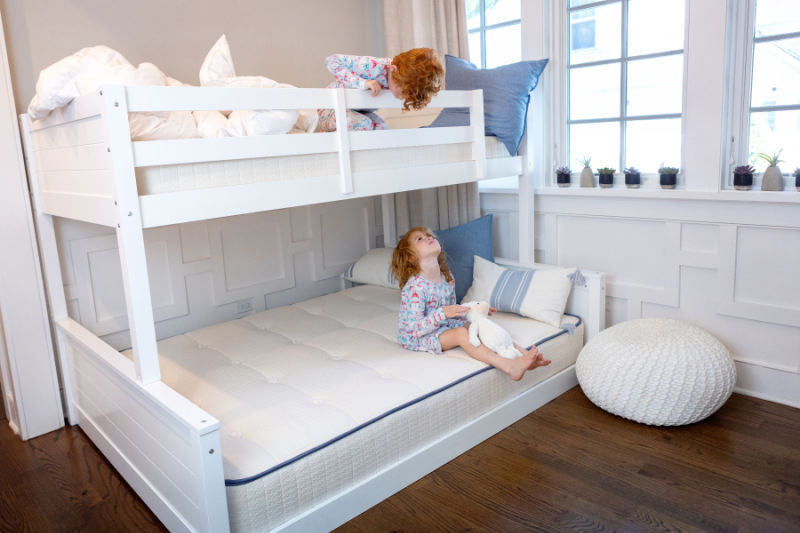 ​Bunk Bed Mattresses
The Kiwi mattress also comes in a lower profile size that's specifically designed to meet bunk bed safety requirements.
Emily Crib Mattress
And of course there's the mattress that inspired the founding of My Green Mattress – a crib mattress made with organic cotton, organic wool, and an organic coconut coir (fiber) pad layered over an innerspring. You can check it out and read the reviews here.
​Not sure which one is the best option?
There's a super helpful comparison chart here.
4. Free Shipping & A Really Generous Return Policy
Each mattress is handmade to order and shipping is free within the contiguous 48 states. Although "made to order" may seem to translate to "long delivery time," mine shipped quickly and arrived in just a little over a week.
Once it arrives, they offer a 365 night sleep trial. If you don't love your mattress, you can exchange it or "return" it for a full refund.
Except you don't really return it.
If you decide that don't want to keep or exchange your mattress after a 30-day trial period, they will help you find a charity in your area to donate it to. Once it's donated, they issue a full refund. Pretty amazing, right?
My Tour Inside The Factory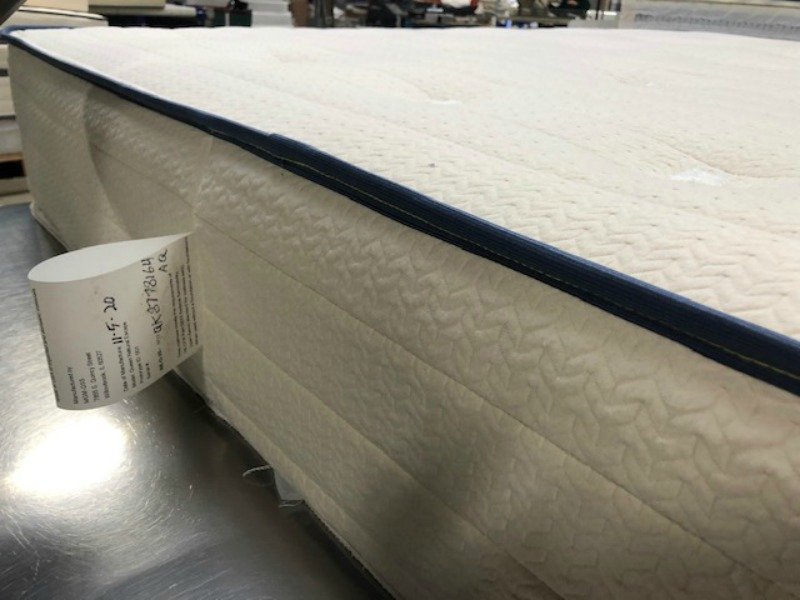 Recently Tim Masters, the owner, gave me a virtual tour of the My Green Mattress factory. I thought it would be a mostly automated process, but these mattresses are truly handcrafted in a way that exceeds the standards of most mattresses.
For example, they use more stitches per square inch to secure the mattress cover than is usually used, which makes the beds longer lasting and more durable. It takes longer to make a mattress this way, but Tim thinks it's worth it.
I also loved that each mattress tag contains special numbers that trace back to the exact ream of organic cotton and other materials used to make it. Every single component is meticulously tracked and shared with transparency, so there's no risk of being promised top quality materials that are replaced with cheaper ones.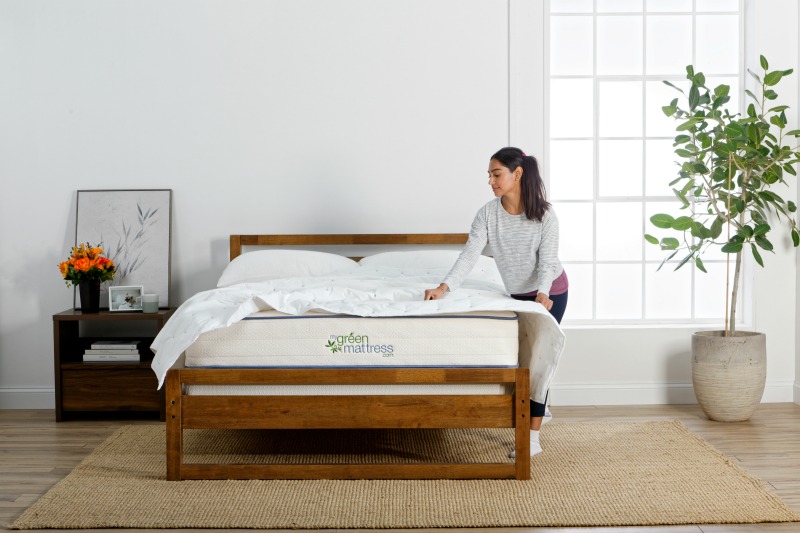 How To Save
Use code MOMMYPOTAMUS to save $25 on any twin or larger mattress or $20 on their Emily Organic Crib Mattress.
Got a mattress question? Please leave it in the comments below!
Sources