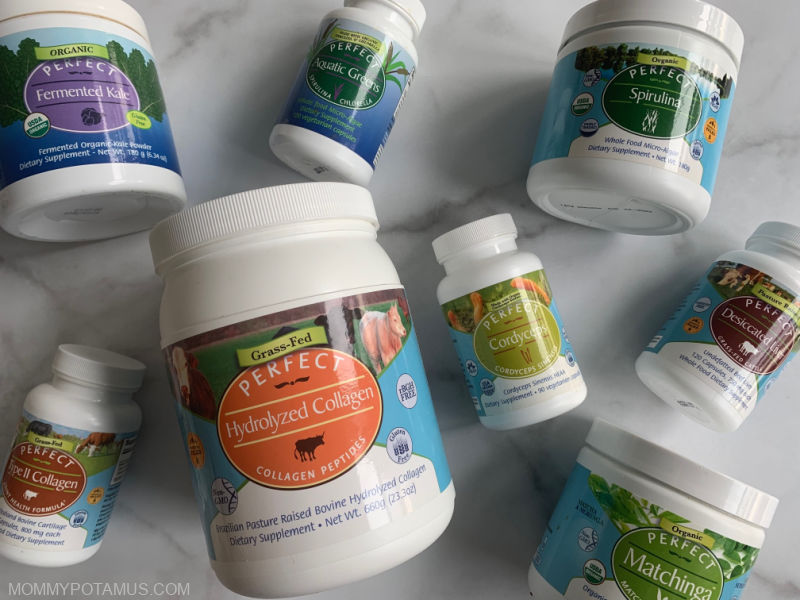 Nature has its own "secret recipes" that combine nutrients in an optimal way, and there is so much innate wisdom in these "formulas" that can't be replicated by the isolated nutrients found in many supplements.
That's why I love and use Perfect Supplements products EVERY DAY – they've created truly whole-food based products that keep synergistic compounds intact, making it possible for my family to cover nutritional bases that might otherwise be missed.
They have an amazing Stock Up And Save bulk discount option that I take advantage of a few times a year, and right now they're offering an exclusive bonus just for you guys – a free bottle of their Perfect Rhodiola Rosea ($23.95 value) with all orders over $125.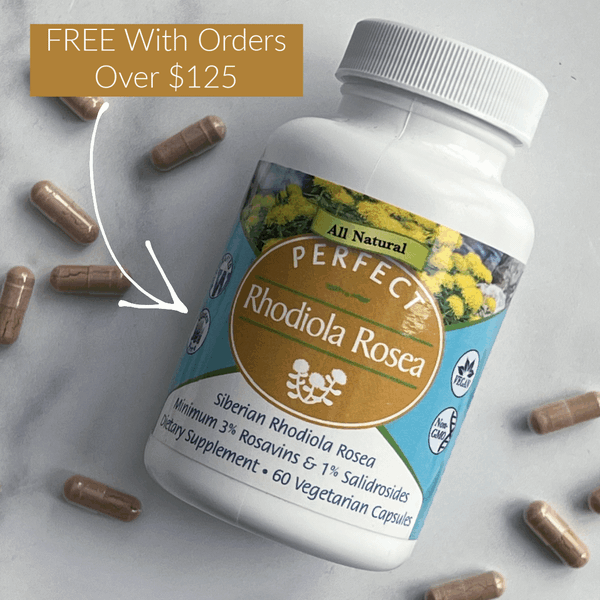 Here's more good news: If your cart subtotal is over $125 but the amount drops below that after all the discounts have been applied, that's okay! You'll still get the free bottle of rhodiola.
As I shared in last weekend's newsletter, rhodiola is a potent adaptogen that's considered helpful for:
⭐ Easing symptoms of stress-induced burnout and mental fatigue
⭐ Supporting the Nrf2 pathway, aka the "longevity pathway"
⭐ Counteracting oxidative stress
⭐ Supporting immune function and other aspects of overall well-being
Unlike some rhodiola supplements which lack potency due to overdrying, Perfect Supplements uses freeze dried rhodiola in order to preserve more of the beneficial compounds in the optimal ratio (3:1 rosavins to salidroside).
It's sustainably wildcrafted from the Siberian Altai Mountains and lab tested for purity.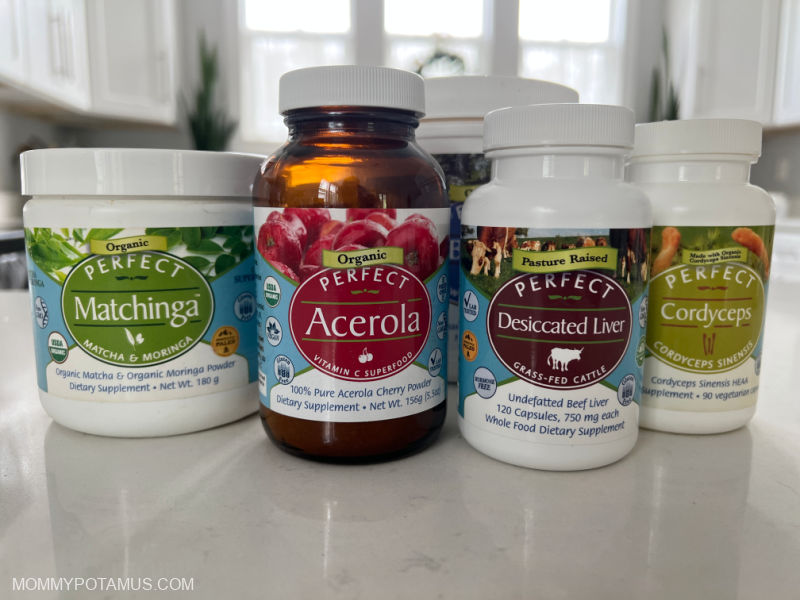 How To Stock Up And Save
Right now you can stack their volume discounts with an extra 10% off using my coupon code, MOMMYPOTAMUS10.
Here's how it works:
Buy 3 or more of any Perfect Supplements brand product, and you'll get 20% off all Perfect Brand products PLUS an additional 10% off everything in your cart with coupon code MOMMYPOTAMUS10.
Buy 6 or more of any Perfect Supplements brand products, and you'll get 25% off all Perfect Brand products PLUS an additional 10% off everything in your cart with coupon code MOMMYPOTAMUS10.
All orders with a cart subtotal of $125 will also receive a free bottle of Rhodiola rosea.
For all non-Perfect brand products, you can still save 10% sitewide with the coupon code.
What I Recommend
The Perfect Acerola is delicious when made into homemade vitamin C gummies, and I also use and love their grass-fed gelatin, hydrolyzed collagen (gelatin that can be dissolved in cold liquids), dessicated grass-fed liver, and antioxidant rich Revive Blend.
They also just released a Perfect Mushroom Immunity Powder that took a year to create, and their chocolate collagen is super delicious.
The offer ends Thursday at midnight and some things may sell out, so if you want to stock up it's best to order early.
P.S. Perfect Supplements offers a 100% Money Back Guarantee. If for any reason you are unhappy with a Perfect Brand product – just return your empty bottle and get a full refund.