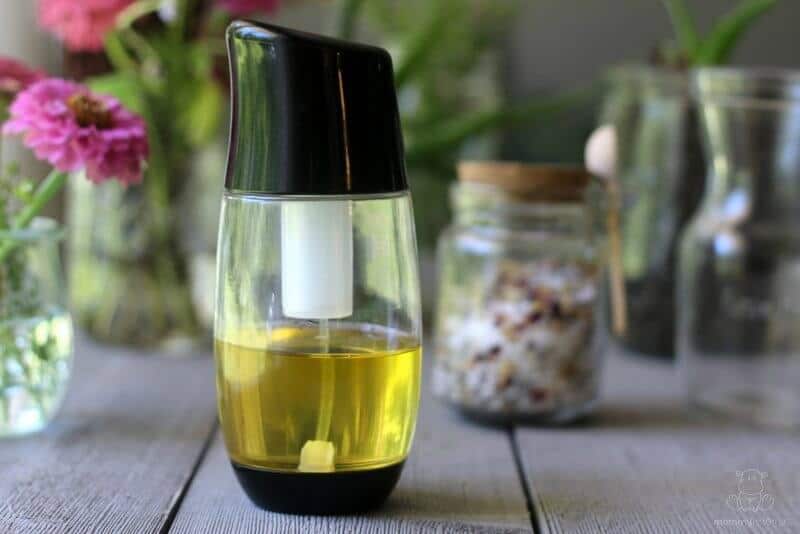 You know those personality tests that tell you what kind of animal you're most like? I think I'd be an iguana. The first time I saw one sunning on a rock in the caribbean I thought, "Oh, that's the life!" . . . and I'm pretty much still of the same opinion. I love heat, so it's no surprise that I love my sauna. My hair? Not so much.
This coconut milk conditioner recipe has been my "go to" recipe for years because it doesn't weigh hair down. I didn't use it often – mostly as a detangler for my daughter or the occasional moisturizing treatment for myself. Although it works better for me than most oil-based hair serums, lately I've needed some extra moisture and heat protection due to my daily sauna sessions.
Most oil-based hair products make my hair feel heavy and greasy, but I've figured out a way to lightly and evenly distribute the oil without adding water. This makes the shelf life much longer than water based formulas, which I love.
My secret? An oil mister that's intended for spritzing food. Personally, I WANT lots of good fat on my plate, just not globs of it in my hair. So I ordered one to try, and it's been a game changer.
Benefits Of Argan Oil For Hair
Made from Moroccan argan tree kernels, argan oil is rich in Vitamin E, omega 3 and 6 fatty acids, and antioxidants that help to moisturize and protect hair. Sometimes referred to as "liquid gold," it absorbs easily and makes hair soft and shiny.
Argan Oil As A Heat Protectant
According to HSI Professional, which makes hair styling tools, "Argan oil is great for protecting hair from high heat and with many flat irons reaching temperatures of 360 degrees and over, argan oil is a no brainer. Rich in Omega-3 fatty acids, Omega-6 fatty acids, and vitamin E, argan oil not only protects hair; argan oil nourishes hair inside and out." They often include argan oil samples with their tools because they've found it so useful.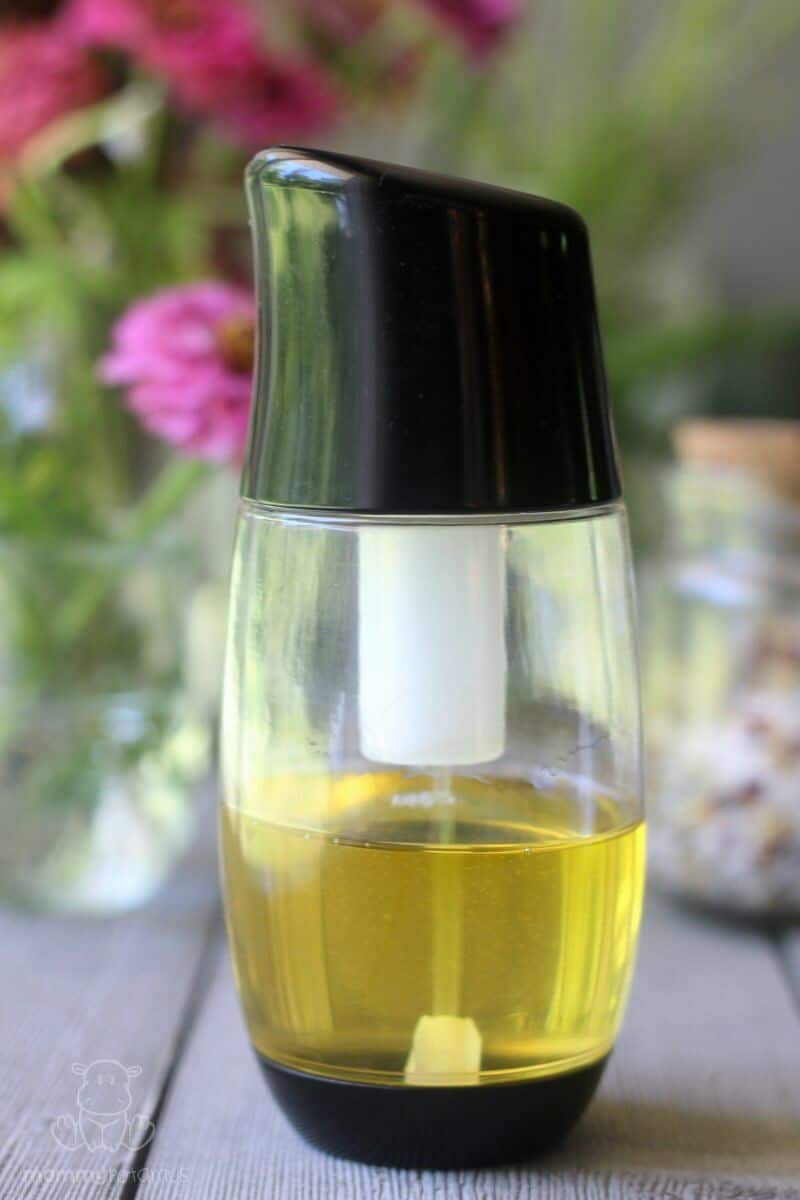 DIY Argan Oil Leave-In Conditioner And Heat Protectant Recipe
Okay, recipe is overstating things, since you'll only need one ingredient.
Ingredients
At least 4 ounces Moroccan argan oil – this is what I use (Avocado oil is another good option if you don't have access to argan oil)
Equipment
Oil mister for light, even application. Normal spray bottles will clog, so the oil mister is essential.
How To Use
I prefer to apply to wet hair so that the oil helps to seal in moisture, but I have used it on dry hair as well. Using the mister, lightly spray the ends of your hair – exactly how much you need will vary based on your hair porosity and overall health, but it's best to start with a tiny amount and work up as needed. Once you've applied the oil, brush your hair from root to tip several times to further distribute the argan oil. Air dry or blow dry as normal, then style. (Or if you're like me, throw it in a bun.)
Shelf Life
Argan oil has a shelf life of about two years if stored at room temperature in an unopened bottle. The shelf life reduces once it is opened, but I'd expect it to be at least 4-6 months if stored at room temperature away from direct sunlight. If you don't think you won't be able to use it all in time, keep in mind that it makes an excellent skin moisturizer as well.
FREE Ebook: DIY Body Care Gifts Made Simple
Do you want to give gorgeous, handcrafted gifts for family and friends, without spending a bunch of time on them?
Then I'd love to give you a free copy of DIY Body Care Gifts Made Simple – my step-by-step guide to making gorgeous handcrafted gifts without stressing yourself out – as a gift for signing up for my newsletter. I'll show you how to make vintage labels, luxurious lotion bars, lip balms, sugar scrubs, body sprays and more like a pro. Sign up for my newsletter and you'll be redirected to the download page immediately!