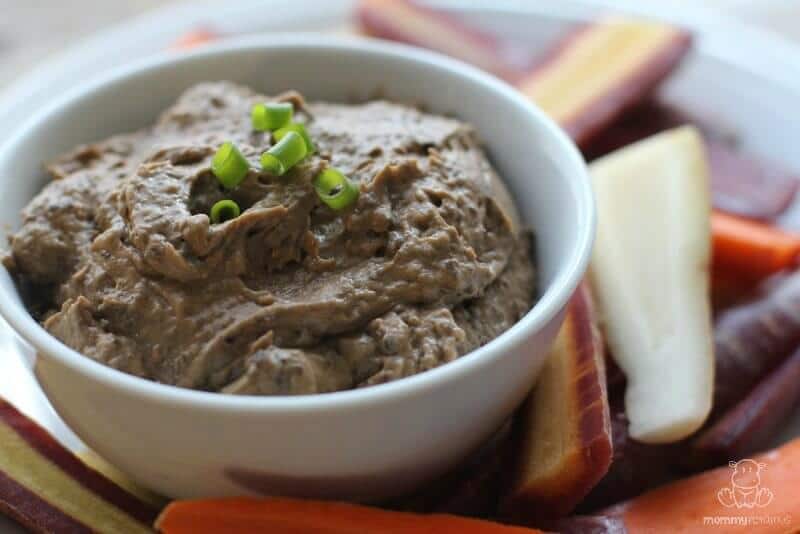 Let's play a game. I'll say superfood, and you yell the first word that comes to mind. Ready? SUPERFOOD! Hmmm, you didn't say beans. Okay, I see where you're coming from. Although they're a staple in many parts of the world, beans aren't really considered a superfood. However, they do have a surprising upside: When cooked and cooled, beans contain a lot of resistant starch, which is indigestible to us but a favorite food of the beneficial bacteria that lives in our digestive tract.
Keeping those guys healthy has a huge positive impact on our overall health and mood, and this bean dip recipe is one delicious way to do that. Hearty and bursting with flavors like cumin and garlic with a hint of jalapeno, it's a favorite of my husband's. His official review when I first served was just one word – WHOA – which is pretty high on the unofficial star rating around here. We usually serve ours with veggies for dipping, but crackers or chips would work, too.
Should I Soak Beans Before Cooking?
Before we get to the recipe, I want to mention something I've been researching lately. In traditional food circles, it's often recommended to soak nuts/seeds and grains/legumes in salt or an acid medium to improve their digestibility. The reason for this is to reduce naturally occurring compounds such as phytic acid and enzyme inhibitors, which can bind to minerals and prevent the body from using them.
However, improving digestibility for humans seems to convert some of the prebiotic compounds (indigestible to us, but the preferred food of our microbiome) into non-prebiotic form. (source)
So is it a good idea to soak grains/legumes in an acid medium or not? Opinions are split on that matter, but there is some evidence that suggests phytic acid may actually have some antioxidant and anti-cancer properties. (source 1, source 2)
Interestingly, Mark Sisson states that:
Certain gut flora can actually turn phytic acid into inositol, preventing mineral-binding and releasing a nutrient involved in mood regulation and insulin sensitivity. The more phytate-rich foods you eat, the better your gut bacteria get at breaking it down (they learn, remember?)." (source)
Whether you decide to soak your beans or not is completely up to you. If you choose to, here's a guide to soaking beans get you started. Or, if soaking feels like too much of a hassle you can buy sprouted black beans. Sprouting is similar to soaking in that it reduces phytic acid and enzyme inhibitors, and you can buy beans that have already been sprouted and dried. You can prepare them in the exact same way as you would regular dried beans – find them here.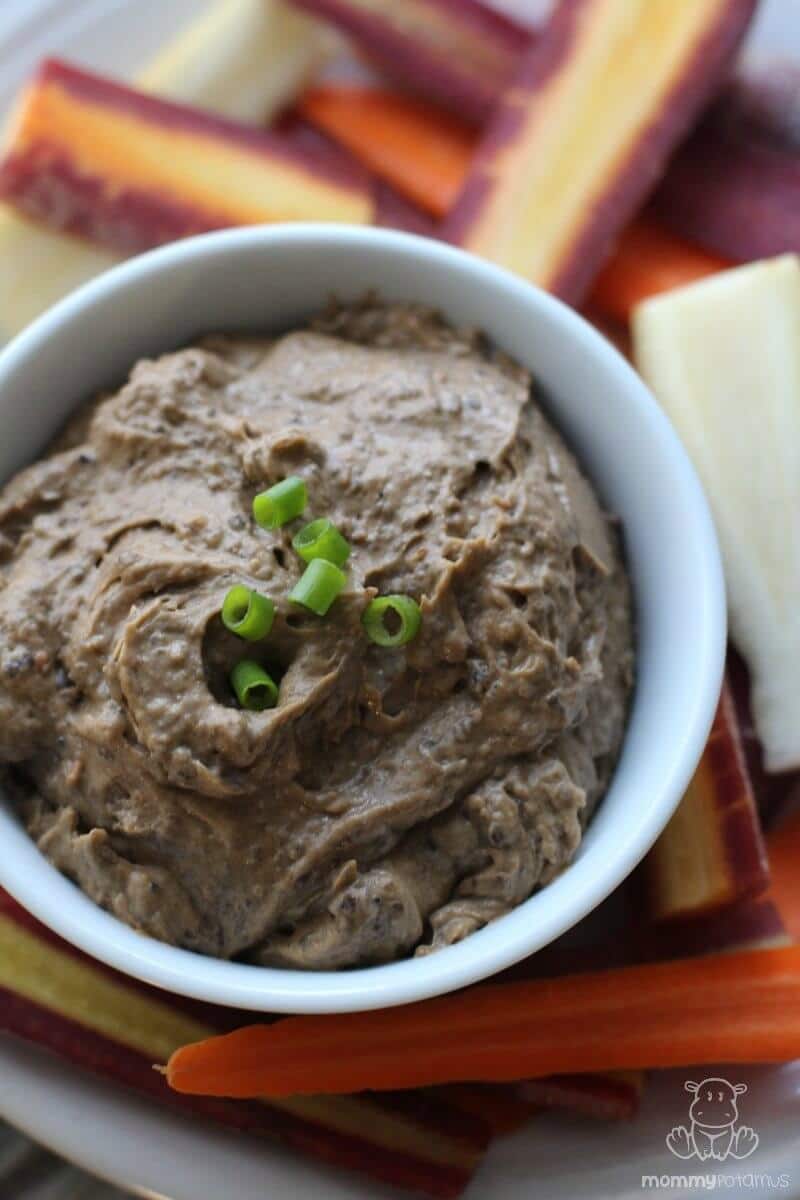 Black Bean Dip Recipe
Ingredients
1 ½

cups

dry black beans

(either regular or sprouted - see post above for more info on the difference)

1

small onion

(roughly chopped)

½

red bell pepper

(roughly chopped)

1 ½

tsp

garlic

(minced)

½

tsp

jalapeño

(seeded and finely chopped)

½

tsp

dried thyme

½

tsp

cumin

1

bay leaf

6

cups

chicken broth

¾

tsp

pepper

2

tbsp

cilantro

(roughly chopped)

2

tbsp

grass-fed ghee
Instructions
In a medium/large pot, heat the ghee over medium heat. Add onion, bell pepper, garlic, thyme, and jalapeño and sauté until the onions are softened - about 5 minutes.

Add beans, chicken broth, cumin, pepper and bay leaf to the pot. Bring to a boil and then reduce to a simmer.

Partially cover the pot with a lid and simmer - stirring occasionally - until the beans are tender. Mine usually take about an hour and fifteen minutes. Remove the bay leaf and stir in the cilantro. Place mixture in the fridge and allow to cool overnight. The next day, place mixture in a food processor and puree. Serve chilled with veggies or crackers.
Nutrition
Calories:
0
kcal
|
Carbohydrates:
0
g
|
Protein:
0
g
|
Fat:
0
g
|
Saturated Fat:
0
g
|
Polyunsaturated Fat:
0
g
|
Monounsaturated Fat:
0
g
|
Trans Fat:
0
g
|
Cholesterol:
0
mg
|
Sodium:
0
mg
|
Potassium:
0
mg
|
Fiber:
0
g
|
Sugar:
0
g
|
Vitamin A:
0
IU
|
Vitamin C:
0
mg
|
Calcium:
0
mg
|
Iron:
0
mg