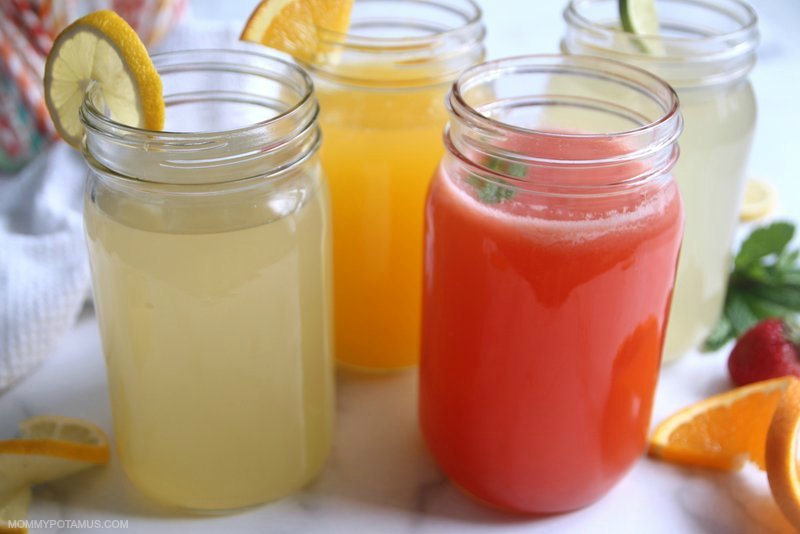 Ready, Set, PLAY!
Capture the flag, freeze tag, soccer, three-legged races – whatever it is that turns your little ones into puddles of breathless, sweaty determination, chances are you're looking for a way to keep them hydrated along the way.
You could dunk them in water and hope some makes it into their mouth. OR – you could make them a super yummy electrolyte drink, which supports optimal hydration by replacing vital minerals and electrolytes. They're stocked with easily absorbed simple carbs that help boost energy, too.
Either option is a great alternative to commercial sports drinks, which contain food dyes that pose a "rainbow of risks" – cancer, hyperactivity, and more. Also, one of the top brands still contains brominated vegetable oil (BVO), which is patented as a flame retardant. They've announced plans to replace BVO with sucrose acetate isobutyrate soon, but critics are unconvinced that the new chemical is much better. (One study that showed liver changes and increased serum alkaline phosphatase activity in dogs after being exposure.)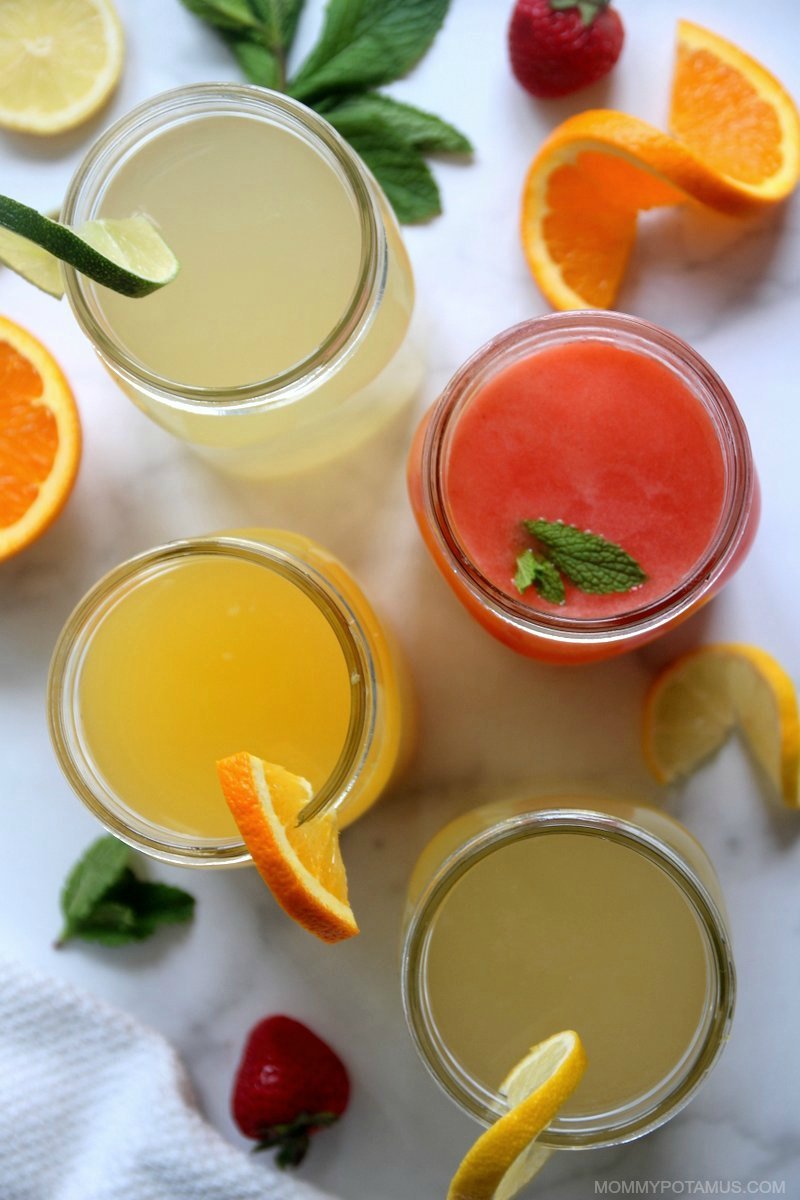 About The Ingredients
Coconut water is often referred to as "Nature's Gatorade." It contains 13 times more potassium – an electrolyte needed for proper cell function – than Gatorade, plus twice the amount of another electrolyte (sodium). (source) (This brand doesn't have any additives/preservatives and is our family's favorite!)
Raw honey is rich in minerals and easily digestible sugars, which can be used for energy. Sugar "signals the body to down-regulate the production of stress hormones like cortisol. Cortisol levels spike during exercise and particularly during anaerobic (when you get breathless) exercise." (source)
Sea salt is full of electrolytes and minerals. Plus it "plays an important role of balancing the stress hormones during exercise. Salt reduces adrenaline levels and supports overall metabolic health." (source)
Trace mineral drops add to the electrolyte content of the drink. Due to soil depletion many of us do not get enough trace minerals in our diet, so I supplement with this regularly.
Freshly pressed juices such as lemon, lime, and orange contain vitamins, enzymes and easily digestible sugars that help maintain energy during a workout, then help speed recovery afterwards.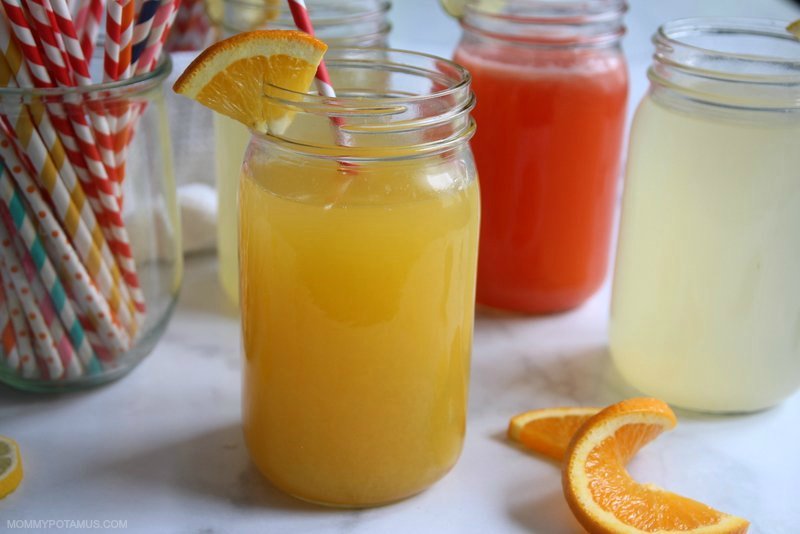 Orange Twist Sports Drink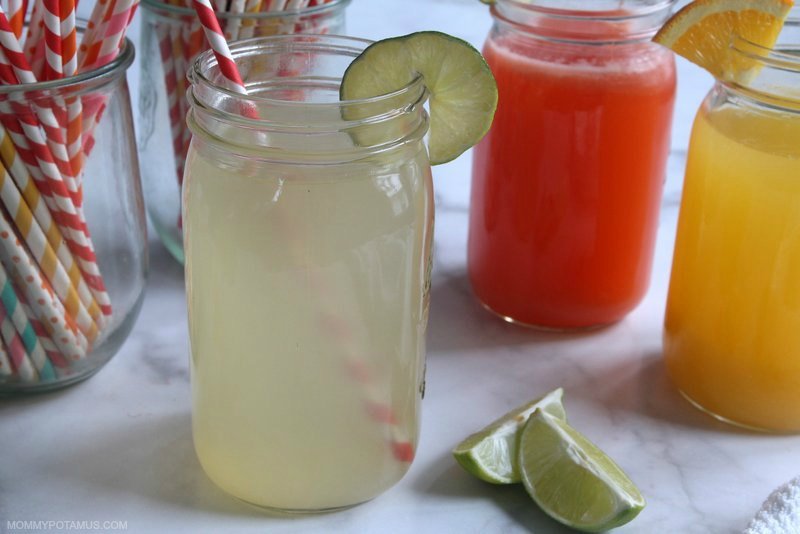 Coconut & Lime Sports Drink

Herbal Cooler

Lemon Sports Drink
Instructions
Mix all ingredients together and store in fridge. I've found that when I make batches with honey – which is naturally antimicrobial – and store in the coldest part of the fridge it lasts for at least a week.