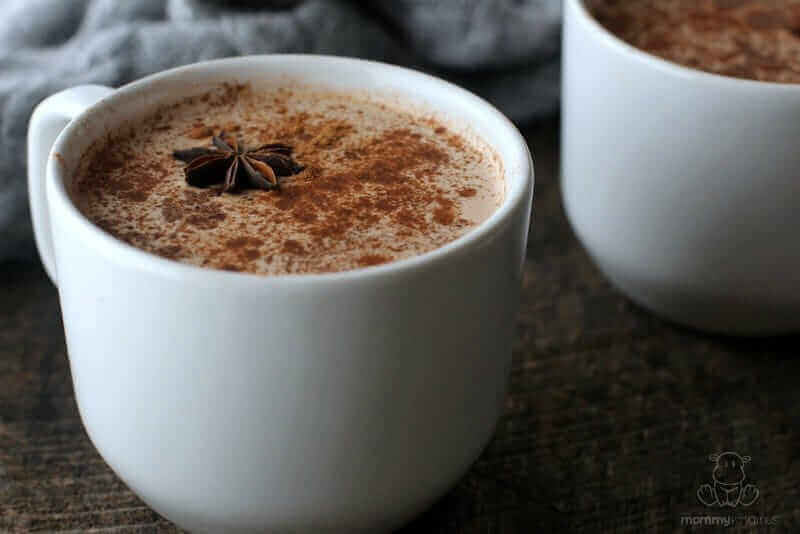 Make tea. Take first sip. Help kids find shoes for 45 minutes. Finish cold tea. Sound familiar? Well then, you're going to love this masala chai tea recipe! Infused with cinnamon, cardamom, ginger, fennel and peppercorns, it's absolutely delicious both hot and cold. Most people probably tend to prefer one or the other, but I usually get to experience both with just one cup. 🙂
Unlike my adaptogen chai tea recipe – which incorporates herbs that help the body adapt to stress – this recipe is true to blends found in India. Masala chai literally translates as "spiced tea," so it's no surprise that it's full of rich, full-bodied spices that fill the kitchen with a delightful aroma when brewed.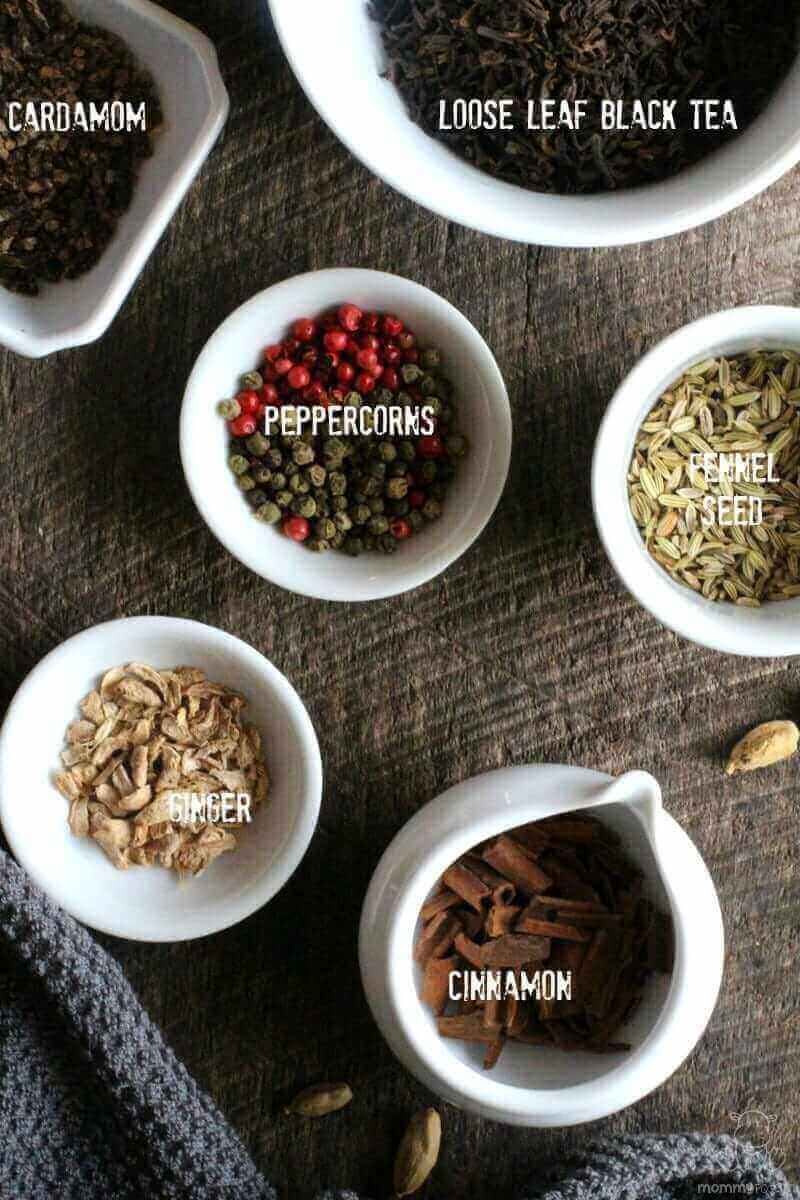 This chai tea mix is easy to put together and makes a delicious gift for teachers, friends, grandparents, co-workers, neighbors, and whomever else you want to make smile. Put it in a cute mason jar and voila! You have an instant gift that just about everyone will love.
How To Package Chai Tea To Give As A Gift
For this project, I filled two of these 4 ounce jars using the recipe below. A tea infuser is needed to brew this chai, so I often include one like this with the tea.
Chai Tea Mix
Ingredients
2

tablespoons

hulled cardamom seeds

2

tablespoons

dried ginger root

2

tablespoons

cinnamon chips

2

tablespoons

fennel seed

1

tablespoon

peppercorns

I like to use red and green to add a little color

7

tablespoons

loose black tea
Instructions
Combine all ingredients and spoon into a clean jar. (Or jars, if you're giving the mix away as a gift.)
Masala Chai Tea Recipe
If giving the chai tea mix as a gift, include the instructions below.
Ingredients
1

tablespoon

chai tea mix
Instructions
Place one tablespoon of tea into a tea infuser. Steep tea in 3/4 cup hot water for 5-7 minutes, then remove tea leaves. Add 1/4 cup milk and sweeten to taste.