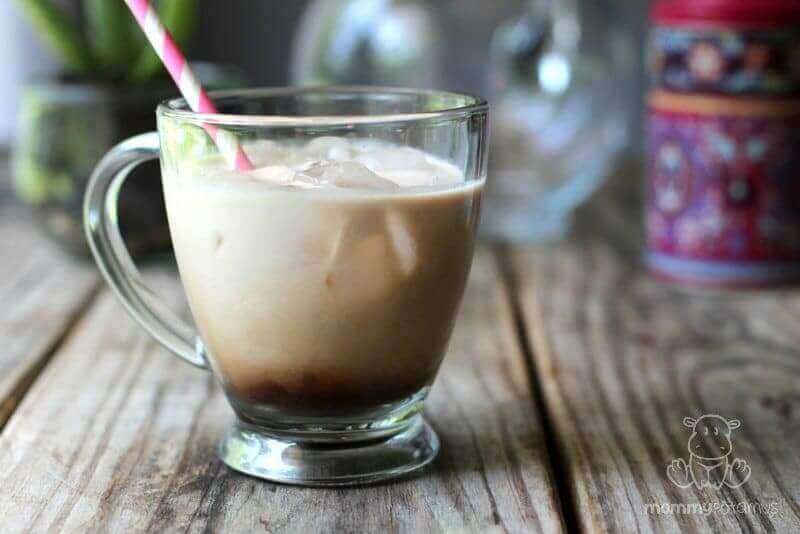 Have you ever tried to turn your backyard shed into Snow White's cottage, dressed yourself in your mother's billowy graduation gown and gone out to gather "medicine," not having the slightest clue what you were looking for?
Yeah, me neither. Okay fine, GUILTY GUILTY GUILTY. I was seven, so no laughing mmkay?
Fast forward to today and those once mysterious herbs are like old friends. I know exactly which ones to reach for in any given situation, and it feels every bit as good as I thought it would. Actually, better.
Take, for example, this chai tea latte. Delicious both hot and served over ice, this recipe is infused with warming spices, black tea and adaptogenic herbs which "increase the body's resistance to physical, biological, emotional, and environmental stressors." (Adaptogens: Herbs For Strength, Stamina & Stress Relief, p. 1)
In other words, it's perfect for people who, um, breathe.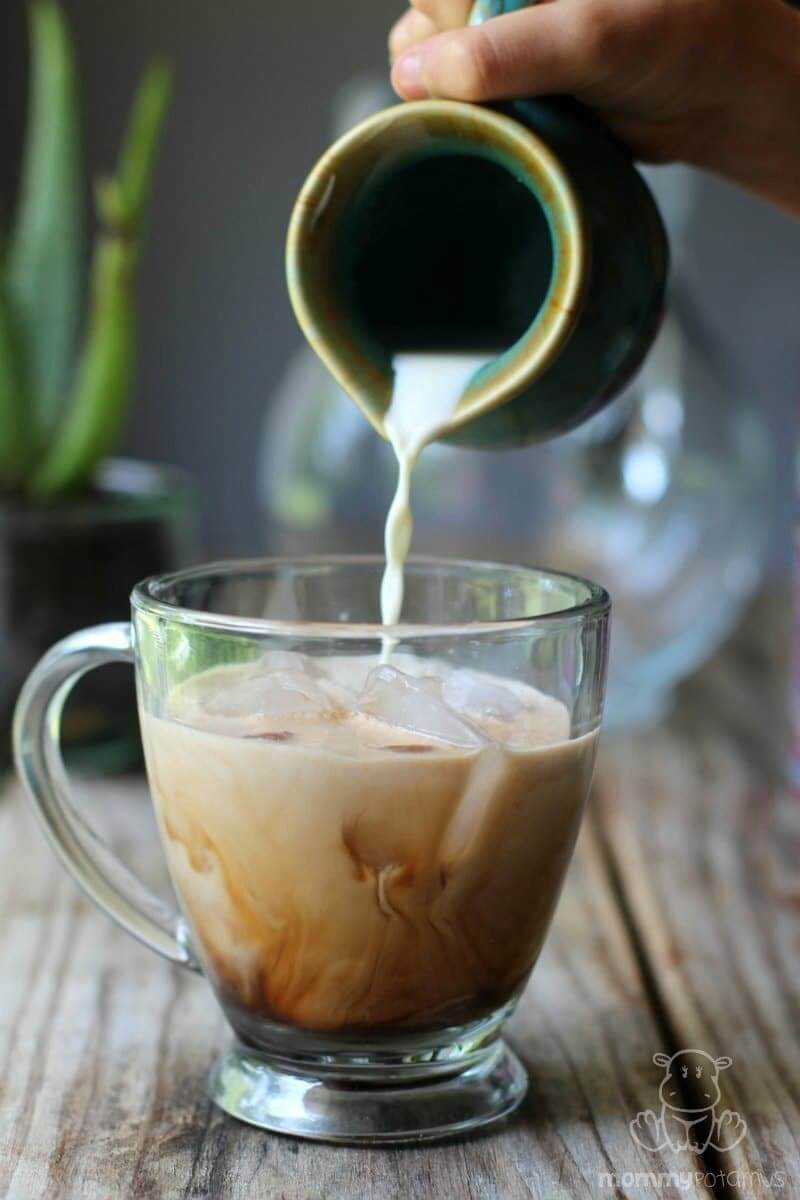 This blend can be infused with either eleuthero root (which was once the subject of classified Soviet research) or astragalus root, which has been revered for so long it was mentioned in the oldest known herbal text we have record of.
They both have a mild flavor, which makes them a perfect choice for this tea, and are believed to support stamina, energy levels, immune function, memory and cognitive function.
Begin with this first recipe to create a chai tea mix.
How To Make Adaptogenic Chai Tea Mix
This mix makes approximately 7 total cups of tea. See the next recipe box for instructions on making a single cup of tea.
Instructions
Mix ingredients together and place them in a clean jar with a lid.
Nutrition
Calories:
0
kcal
|
Carbohydrates:
0
g
|
Protein:
0
g
|
Fat:
0
g
|
Saturated Fat:
0
g
|
Polyunsaturated Fat:
0
g
|
Monounsaturated Fat:
0
g
|
Trans Fat:
0
g
|
Cholesterol:
0
mg
|
Sodium:
0
mg
|
Potassium:
0
mg
|
Fiber:
0
g
|
Sugar:
0
g
|
Vitamin A:
0
IU
|
Vitamin C:
0
mg
|
Calcium:
0
mg
|
Iron:
0
mg
Once you have the bulk chai tea mix stored in a sealed container, follow the instructions below for each cup of chai tea you'd like to make.
Adaptogenic Chai Tea Recipe
In addition to the mix above, for each individual cup of tea you will also need:
Ingredients
1 ½

cups

water

¼ to ½

cup

coconut milk (either homemade or store bought - or dairy milk)

2

tbsp

chai tea mix

(recipe above)

1 ½

tsp

loose black tea leaves

(or 1 bag black tea - optional)

sweetener

(to taste)
Instructions
Add water and 2 tablespoons chai tea mix to a small pot and bring to a boil.

Reduce heat to a low simmer and allow to decoct for 30 minutes.

Remove from heat and add black tea, then allow to steep for an additional 5-10 minutes.

Stir in hot milk/coconut milk and sweeten to taste.
Nutrition
Calories:
0
kcal
|
Carbohydrates:
0
g
|
Protein:
0
g
|
Fat:
0
g
|
Saturated Fat:
0
g
|
Polyunsaturated Fat:
0
g
|
Monounsaturated Fat:
0
g
|
Trans Fat:
0
g
|
Cholesterol:
0
mg
|
Sodium:
0
mg
|
Potassium:
0
mg
|
Fiber:
0
g
|
Sugar:
0
g
|
Vitamin A:
0
IU
|
Vitamin C:
0
mg
|
Calcium:
0
mg
|
Iron:
0
mg