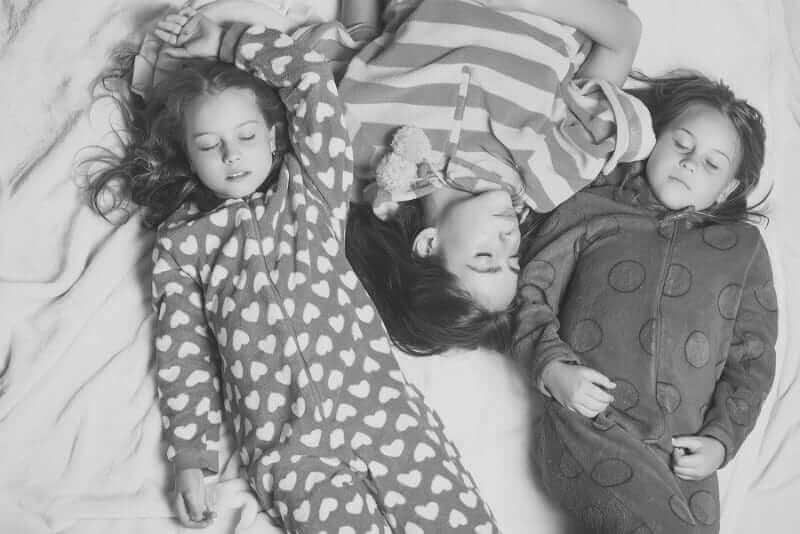 Which One Of These Statements Is True?
A) In California, a firefighter is currently working to eliminate chemical flame retardants
B) My daughter asked me to write this post so she could wear footie pajamas
C) A star witness for the flame retardant industry flat out lied about babies dying in house fires, and your children are paying the price with their health
D) Flame retardants actually make fires MORE DEADLY
The answer, of course, is all of them. The story of how a PR problem for the tobacco industry has shaped every facet of our lives – our health, our environment, what we wear everyday, even how we sleep – is a convoluted one, but it's one worth reading.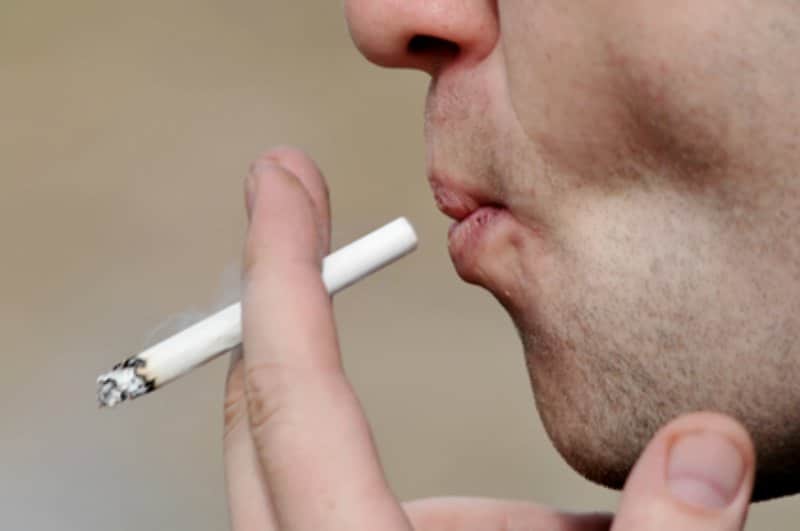 Big Tobacco's Inside Man Shapes Flame Retardant Industry
Decades ago cigarette manufacturers had a bit of an image problem – their products had been implicated in many tragic house fires, and communities were up in arms. Obviously, these kinds of things affect profits, so to divert the attention away from cigarettes they "planted" a former tobacco exec in a newly formed fireman's association. According to the Chicago Tribune, former Tobacco Institute Vice President Peter Sparber helped organize The National Association of State Fire Marshalls, then offered his legal services "pro bono."
Now, correct me if I'm wrong, but pro bono usually means FOR FREE, right? Because in this case it didn't mean that at all. Instead, Sparber was quietly charging the tobacco industry $200 an hour to manipulate and misdirect the fireman into shaping policy that served the tobacco industry.
And manipulate he did. Sparber successfully shifted the conversation away from cigarettes and onto the things they burned. In other words, if we can't make cigarettes safe, by golly we should fire proof the world.
And So We Did, Except Not Really
In 1975, California passed a law requiring the use of flame retardants in furniture, bedding, and even pajamas for little ones. Now, you may live in Texas, Idaho, or Kalamazoo, but this little law changes you every day. According to the Chicago Tribune, "Blood levels of certain widely used flame retardants doubled in adults every two to five years between 1970 and 2004." (source)
These flame retardants are toxic, but manufacturers said that was okay because they's stay tightly sealed in couches and beds.
Um, no.
Flame retardants have been detected in the blood of remote Arctic polar bears, human breast milk, and even in the bark of trees ranging from Tasmania to Indonesia. They are used widely by manufacturers of furniture, mattresses, plastics used in computers/appliances, and more.
Bromide (polybrominated diphenylethers [PBDEs]), an iodine look-alike found in flame retardants in furniture, upholstery, and in our mattresses, has been shown to alter thyroid function in pregnant women, increase the risk of Hashimoto's, ADHD, diabetes, and is associated with neurodevelopmental problems in children. They are currently associated with lowered IQ, developmental problems, cancer, reproductive problems, and thyroid dysfunction.
Chlorinated phosphate fire retardants are also linked to possible brain and nerve damage.
Children are especially vulnerable to their effects, and yet a huge percentage of products containing fire retardants are made specifically for children. Babies born in the U.S. today have the highest recorded blood serum levels of fire retardants in the world.
"When we're eating organic, we're avoiding very small amounts of pesticides. Then we sit on our couch that can contain a pound of chemicals that's from the same family as banned pesticides like DDT."
~ Arlene Blum, California chemist who has fought to limit the use of flame retardants (source)
So What's The Fire Safety Benefit . . .
We are getting in exchange for these health effects? NOTHING
Because in actuality, flame retardants don't work as advertised. Take two chairs – one treated with flame retardants and one without – and set them on fire.
In four minutes you have two chairs with virtually no difference between them. (This was a test conducted by the Consumer Product Safety Commission.)
Even worse, new research indicates that flame retardants make fires more deadly. According to Anna Stec, a fire specialist at the University of Central Lancashire in the United Kingdom, a recent study "found that flame retardants have the undesirable effect of increasing the amounts of carbon monoxide and hydrogen cyanide released during combustion." Inhalation of these two gases accounts for 60-80% of fire-related deaths.
You Can Help Change The Law In California
California legislators recently proposed changes to regulation TB 117, which would no longer require manufacturers to use toxic flame retardants in their products. Instead, the focus would be placed on using naturally fire-resistant fabrics (like wool), which have been shown to be much more effective at preventing fires in real world conditions.
Yesterday I spoke with Tony Stefani – a 27 year veteran firefighter – about what we can do to show our support for the proposed changes. He recently started a petition on Change.org to give us all a voice, and so far over 40,000 people have asked California to endorse these changes.
Don't count your chickens yet, though. The chemical industry is not going to let this one go easily. The last time these regulations were reviewed they hired a doctor that LIED about babies dying in fires to scare legislators. I am not even kidding – here's the full report.
I believe our children are far safer without exposure to these chemicals and the false sense of security they bring. I believe my daughter should someday get to wear princess footie pajamas without risking premature ovulation failure, cancer and hypothyroidism.
If you agree, join Tony and I over at change.org, where we are making our voices heard!
This article was medically reviewed by Madiha Saeed, MD, a board certified family physician. As always, this is not personal medical advice and we recommend that you talk with your doctor.