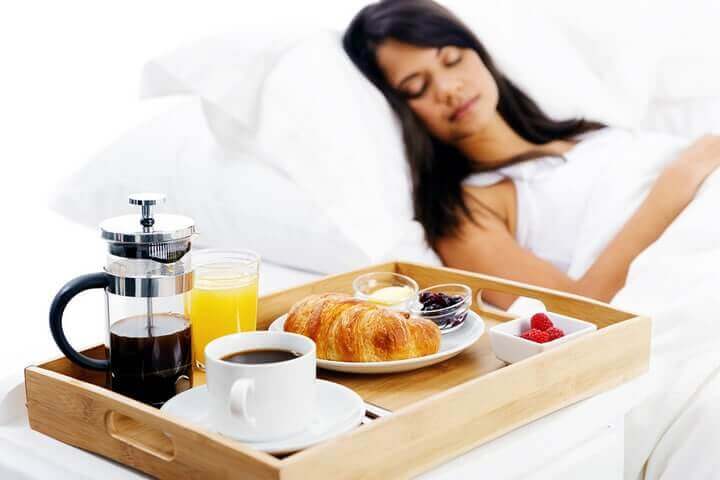 On your right is a piping hot breakfast full of your early morning favorites and a cup of coffee, and on your left there's a snooze button with 120 minutes on the clock. You can have the breakfast or the sleep, but you can't have both. What do you do?
WAIT – Before you decide, consider this: When researchers from Hospital University of Pennsylvania's Sleep and Chronobiology Laboratory deprived subjects of two hours of sleep for two weeks straight, they demonstrated impaired cognition that was equal to being drunk. (source) Even worse, the participants had no idea.
They admitted they were tired, but claimed to have adjusted to the lack of sleep. "Even 14 days into the study, they said sleepiness was not affecting them. In fact, their performance had tanked." (source)
As a mom who co-sleeps with a baby starfish ninja I was not thrilled to read about this study. I mean, I'm a MOM. Sleep deprivation is part of the job description, at least temporarily. However, if I'm being honest my sleep debt has always been about more than the baby – it's about my "to do" list. You know the list I'm talking about. Maybe it's on paper, maybe it's not, but either way you need an extra hour in your day to get it done . . . or do you?
The Productivity Myth
"We continue to live by a remarkably durable myth: sleeping one hour less will give us one more hour of productivity," writes Tony Schwarz of the Harvard Business Review. "In reality, the research suggests that even small amounts of sleep deprivation take a significant toll on our health, our mood, our cognitive capacity and our productivity."
Unfortunately this myth doesn't just cost us our productivity. The side effects of try to squeeze in one more hour of productivity – and the resulting chronic sleep deprivation  – are more tangible than that. Poor sleep is associated with an increased rate of:
autoimmune disorders
heart disease
depression, mood disorders
weight gain
hormonal problems
impaired immune function
(source 1, source 2, source 3)
Also, according to Dr. Rapoport, director of the NYU Sleep Disorders Program, "A lack of sleep can result in ADHD-like symptoms in kids."
"Kids don't react the same way to sleep deprivation as adults do," he told Health.com. "Whereas adults get sleepy, kids tend to get hyperactive."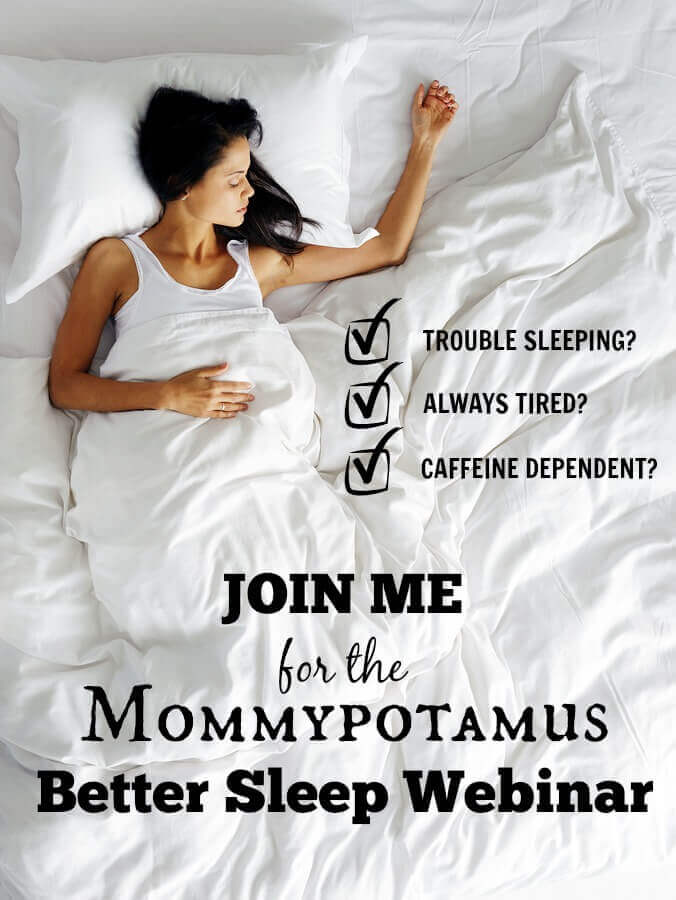 Want To Thrive? Sleep Is The Secret Ingredient
Studies show that sleep makes us smarter, more creative, stronger, happier, more productive, and it even keeps us looking younger. I wouldn't say it's more important than food, even though it's possible to live longer without food than sleep. But it's every bit as important as food when it comes to experiencing vibrant health. (source 1, source 2, source 3, source 4, source 5, source 6, source 7)
We know that, and yet most of us are sleep deprived – why is that? I've done quite a bit of research on this as I work to heal my tired adrenals, and I've found that there are several reasons. I'm going to discuss all of them in the coming months, but the one I want to mention today is the type of mattress we sleep on.
You see, three months ago I got a new bed. Yes, me, the person that researched and wrote an entire post about how to buy a non-toxic mattress, then couldn't find one that was both comfortable and made with non-toxic materials. (At least not one that was affordable.)
So anyway, I got this bed, but because I am a natural skeptic I insisted on keeping my old, expensive one while we tested it out. The company has a 60 day money-back guarantee, and they pay for return shipping, so I figured I had nothing to lose.
You guys, it has been a game changer, and that old bed is GONE for good. I've had the bed for a few months, but a few weeks ago I implemented some changes that helped me fall asleep easier. Now that I can do that, I'm going to bed earlier and logging some of the best sleep of my life – how is that even possible with a baby sleeping beside me?
Free Mommypotamus Sleep Webinar
If you've thought about buying a non-toxic mattress and wondered if it is worth it and/or affordable, I recently recorded and interview with intelliBED's co-founder that you may find helpful.
Topics Covered:
My personal story of sleeping on a toxic mattress
Tips I've found helpful for getting deeper, more restorative sleep
An interview with Intellibed's founder about their non-toxic bed that supports proper alignment like a "hard" bed but cushions better than a comfy foam mattress.
Click the play button below for the replay.