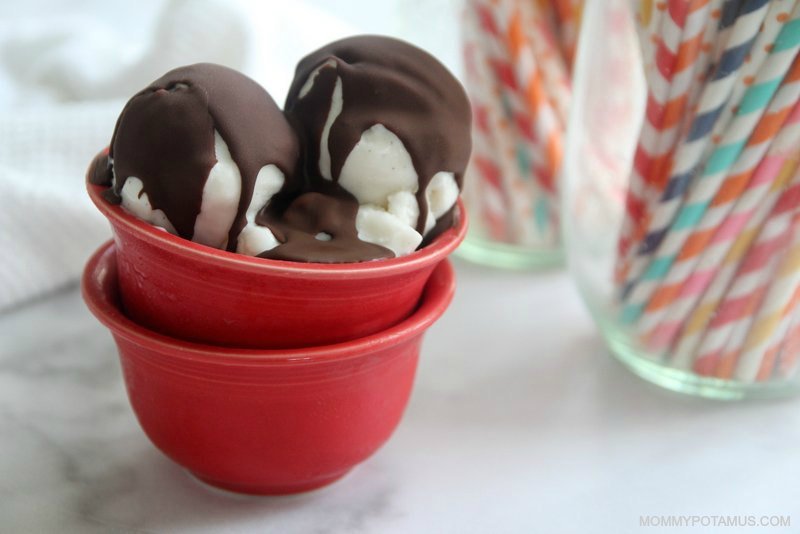 Remember Magic Shell?
That bliss-inducing chocolate syrup that hardens when you pour it over ice cream? I've seen recipes for homemade magic shell floating around the web for awhile now, so of course when Daddypotamus brought home a Cuisinart Pure Indulgence last week I had to give them a try.
My first attempts were either clumpy or too runny, so I tweaked the proportions for a smoother, more pourable sauce. The super easy recipe below is absolutely delicious over ice cream, or it can be used as a dip for frozen bananas, strawberries and popsicles.
About The Ingredients
Coconut Oil
Coconut oil contains medium chain fatty acids, which are easily digested and used as fuel rather than being stored as fat. Many people add a tablespoon to their coffee or tea in the morning to supercharge their metabolism. It also contains potent antioxidants that help repair dry skin, nourish hair and strengthen nails. You can read more about the benefits of coconut oil here.
Cacao Or Cocoa Powder ~ Which One Should I Use?
It's really up to you. Cacao contains more antioxidants than cocoa, but it has a stronger – some say slightly more bitter – flavor. Those with an adventurous palate will probably enjoy the cacao. If you're looking for something mild, though, go with the cocoa. Or do a 50/50 mix of the two and make everybody happy!
(Note: If you go with cocoa I recommend using fair-trade dutch process. It's better for you and the world we live in.)
Maple Syrup Or Honey
Maple syrup contains at least 24 antioxidants, plus minerals like iron, calcium, zinc, manganese and potassium. (source) Though honey is lower in minerals, it contains two vitamins not found in maple syrup: Vitamin B-6 and Vitamin C. It also contains three times the amount of riboflavin – which supports adrenal function and vital metabolic processes – than what is found in maple syrup. (source) We use both here at the potamus farm.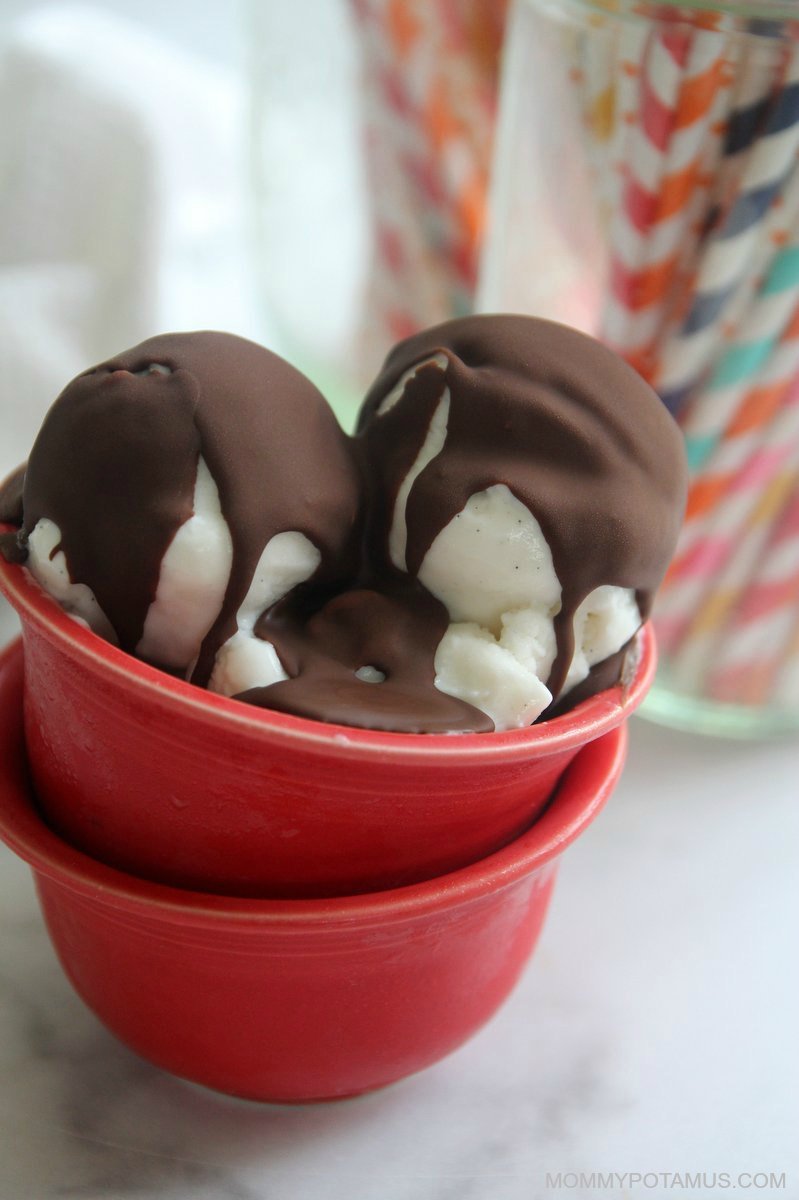 Homemade Magic Shell Recipe
Instructions
Place coconut oil in a pan and melt over low heat. Remove from heat and add cacao/cocoa powder and maple syrup/honey. Stir until thoroughly mixed. Allow to cool to warm/room temperature, then pour over ice cream.

Shelf life: Coconut oil, honey and cacao/cocoa are all shelf stable at room temp, so theoretically a blend of the three would be also. However, since my sweetener of choice (maple syrup) should be refrigerated, I've never tried storing at room temp. I recommend storing in the fridge and reheating before use.
Nutrition
Calories:
0
kcal
|
Carbohydrates:
0
g
|
Protein:
0
g
|
Fat:
0
g
|
Saturated Fat:
0
g
|
Polyunsaturated Fat:
0
g
|
Monounsaturated Fat:
0
g
|
Trans Fat:
0
g
|
Cholesterol:
0
mg
|
Sodium:
0
mg
|
Potassium:
0
mg
|
Fiber:
0
g
|
Sugar:
0
g
|
Vitamin A:
0
IU
|
Vitamin C:
0
mg
|
Calcium:
0
mg
|
Iron:
0
mg