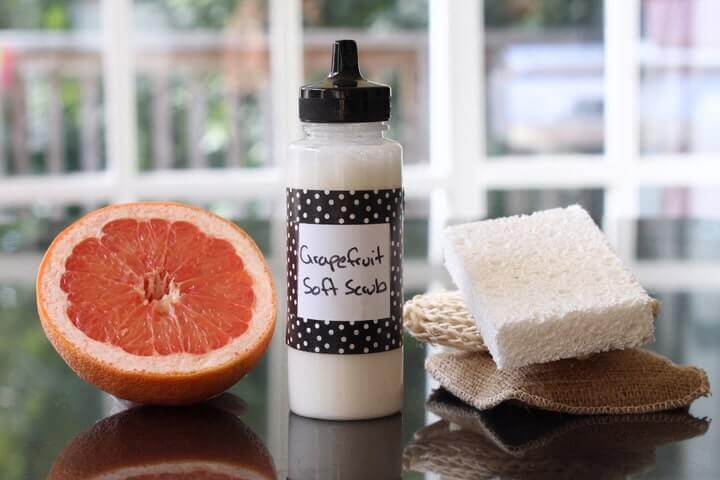 In my house, bathtime is a success when my toddler gets wetter than I do, I get to count wiping up after the splashfest as mopping, and there's a ring around the tub because the kids had good clean fun. And by clean, I mean they went outside and got dirty.
Well, that's not exactly true. I'm happy that my older kids love to play outside in all kinds of weather, but I'm also REALLY HAPPY to see that tub ring go, too. A sprinkle of straight baking soda and elbow grease doesn't always cut it, but this homemade soft scrub cleaner totally does the trick.
It's gentle, but it deep cleans and restores shine just like store brands. And not only does it wipe away grime, it doubles as a deodorant. Okay, that's not true either, but I did accidentally apply it last week while rushing out the door. Label your DIY supplies folks, that's my PSA for the day.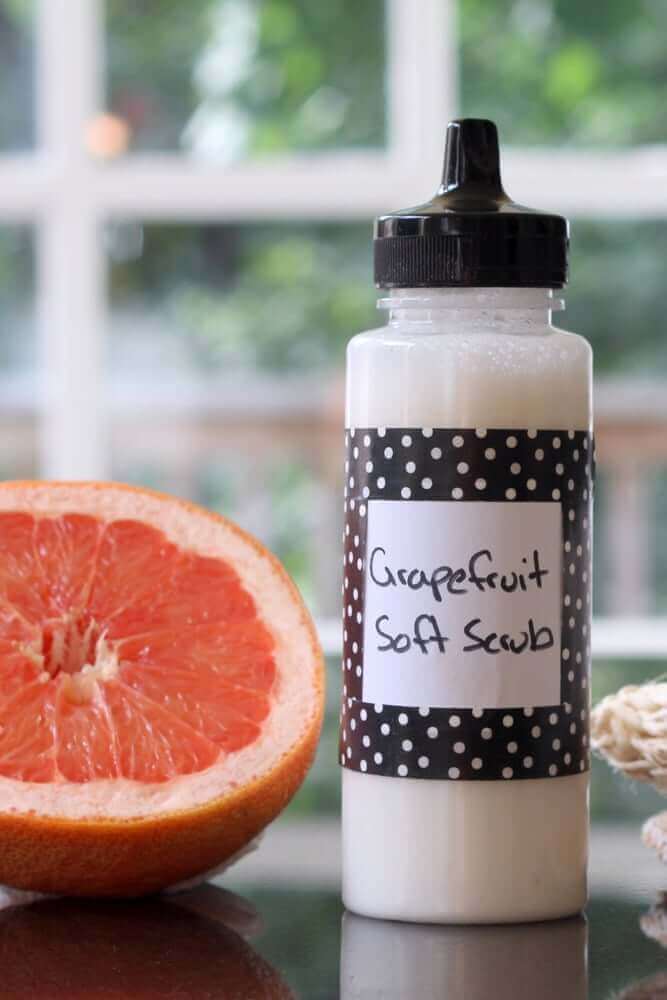 Homemade Soft Scrub Recipe
For use on ceramic surfaces, sinks and countertops (except granite).
Ingredients
2 tablespoons castile soap
3⁄4 cup baking soda
Just enough water to make a smooth, liquid paste (about 2-3 tablespoons)
10 drops grapefruit essential oil, or oil of choice (optional)
Equipment
Empty dish soap, ketchup or shampoo bottles make a great "squirt top" container for this scrub.
Instructions
Combine baking soda, castile soap and essential oils. Add just enough water to make a smooth liquid paste, then transfer mixture to your chosen container.
To Use
Squirt a small amount on a damp sponge and massage into surface. Add more as needed. Rinse well with warm water.
To Store
Can be stored at room temperature for up to a year.
Want a FREE ebook of non-toxic cleaning recipes that WORK?
I've created a free ebook for you as a gift for signing up for my newsletter. 7 Non-Toxic Cleaning Recipes That Really Work covers seven recipes that you can make in just a few minutes each for squeaky clean windows, sparkling dinnerware, lemon-fresh countertops, and more. Subscribe to my newsletter below and you'll be redirected to a download page for immediate access to this PDF ebook.