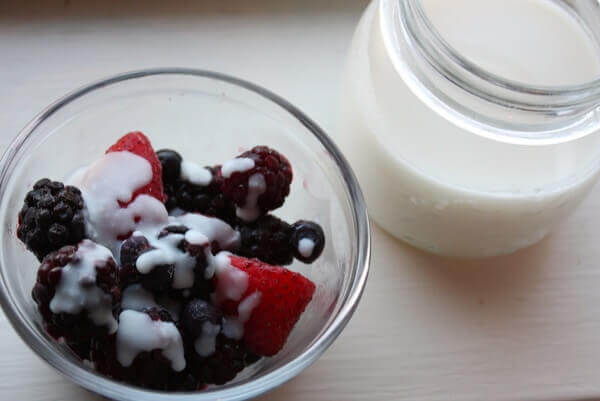 Do You Love Grass-Fed Butter?
How about almond butter. Or peanut. Or almond-sunflower-pumpkin seed with a touch of hazlenut? DO YOU JUST LOVE BUTTER?
Well then, scoot right up next to me. Today we're going to make a creamy, dreamy coconut butter that is infused with brain building fats, immune boosters and micronutrients for radiant skin, weight management and stretch mark prevention. Oh, and it is UH-mazing. I put a smidge on a spoon during Christmas Bakefest 2011 and ended up eating half the jar. Since it was **supposed** to go into a recipe I had some damage control to do. Lucky us, it is so easy to make!
But What Can I Do With It?
Good question! You can use it to make fudge with only 5 minutes active time, as a dairy free replacement for butter in recipes, or as a dip for fruit, or to make buttercream frosting and/or mini-melts (oh yes, recipes coming soon!). It also makes a great first food for little ones and a filling snack for toddlers/preschoolers. I'm thinking it would go great in these peppermint patties, too. Yum!
Are You Ready To Get Started?
Alrighty, let's go over our ingredients! For about 1 cup of coconut butter, you'll need:
3 cups finely shredded dried coconut OR 4 cups coarsely shredded*(Bob's Red Mill is not recommended for this recipe because their drying process seems to take more oil out than other brands. You CAN use it, though – just be ready to add a little more oil!)
1⁄2 – 1 1⁄2 tablespoons coconut oil (optional – I like the texture more so I add some)
optional flavorings: vanilla, honey, dried fruit, cinnamon, carob, cacao
And now, the 'How To"!
Step 1: Place Dried Coconut and Optional Coconut Oil in the Food Processor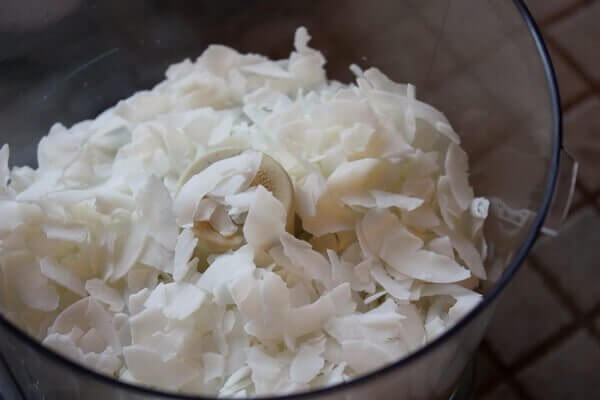 Note: If you decide to add oil figuring out how much to add can be tricky. Your butter will be very runny when it is freshly made but will harden over the next few hours. How much it firms up depends on temperature of your house, humidity in the air and other factors. Play with the ratios and see what works best for your environment – you can always add more oil in after it has solidified if you're not happy with the end product!
Step 2: Blend For A Few Minutes Until Shreds Begin To Stick Together (2-3)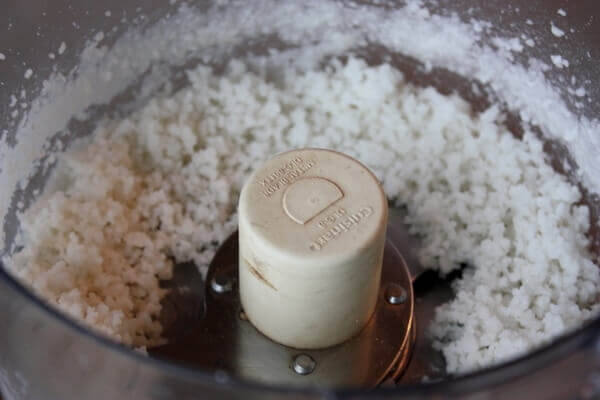 Step 3: Scrape Sides Down And Blend 2-3 More Minutes.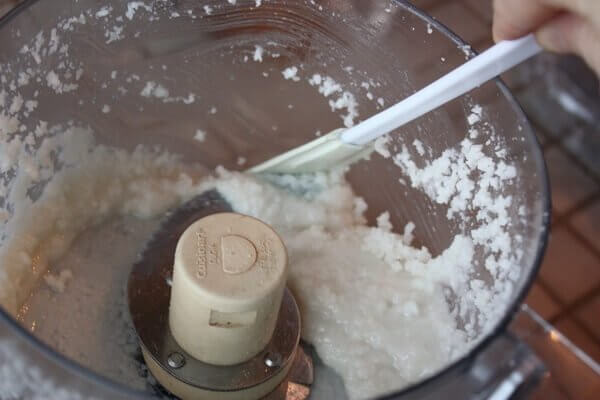 Continue blending until it's uber-runny (about 10-15 minutes total blend time)
Voila! Coconut Butter!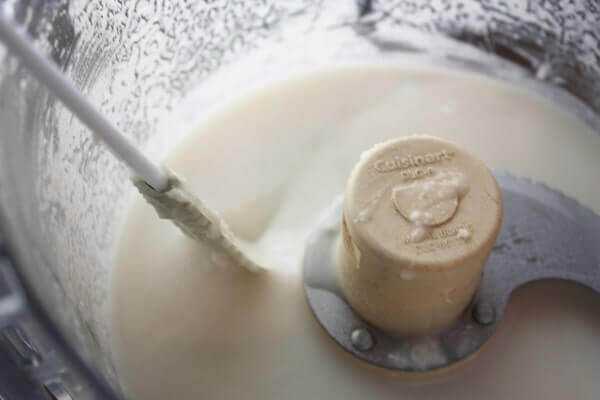 Add in optional flavorings if desired
Step 5: Pour Into a Clean Glass Jar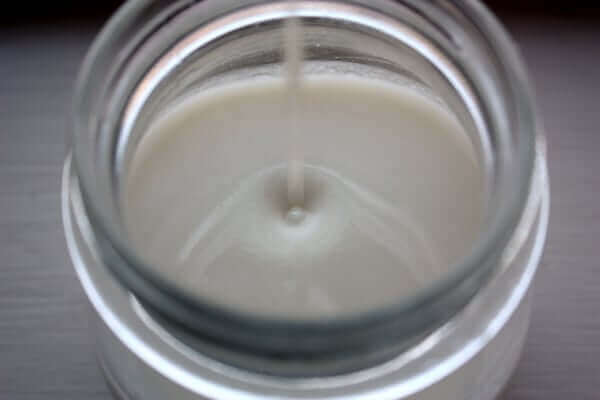 Easy peasy, right?! Now you have one more butter to love!
Special note: Just like coconut oil, coconut butter hardens significantly if room temp is below 76 degrees. To use simply warm it slightly.