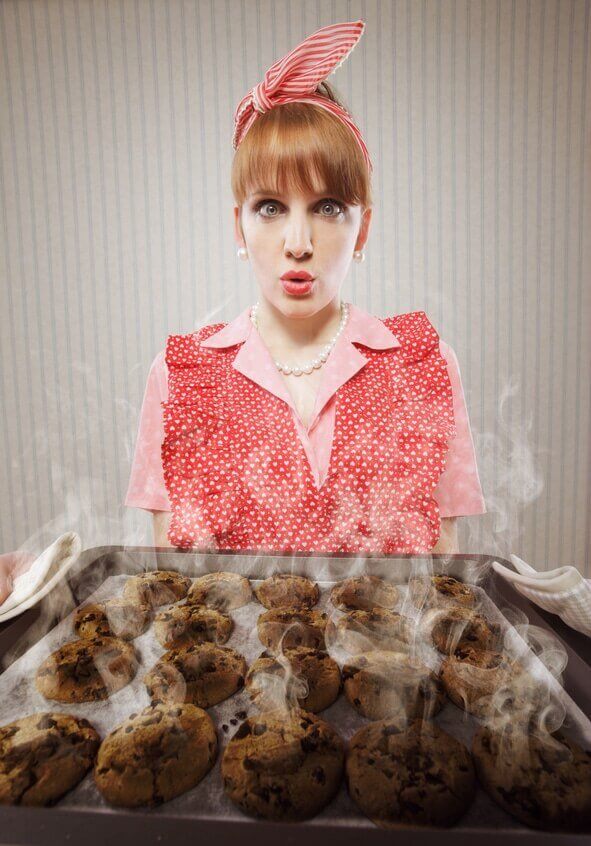 Is your oven an alternate universe? You know, a place where fluffy biscuits are sucked into a black hole and replaced with hockey pucks?
I love a good kitchen disaster story just as much as anyone, but I like fluffy biscuits more! If you feel the same way – and have eliminated the alternate universe theory – consider this:
What if it's not your oven. What if it's not the recipe. What if it's not you. What if it's your LEAVENING AGENT??
(((Dun Dun DUN!)))
That's right, stale baking powder or baking soda – aka leavening agents – are often the culprit when baked goods come out feeling like bricks. Oh, and that little expiration date on the box? It may not be much help. Here's why, and how to prevent it.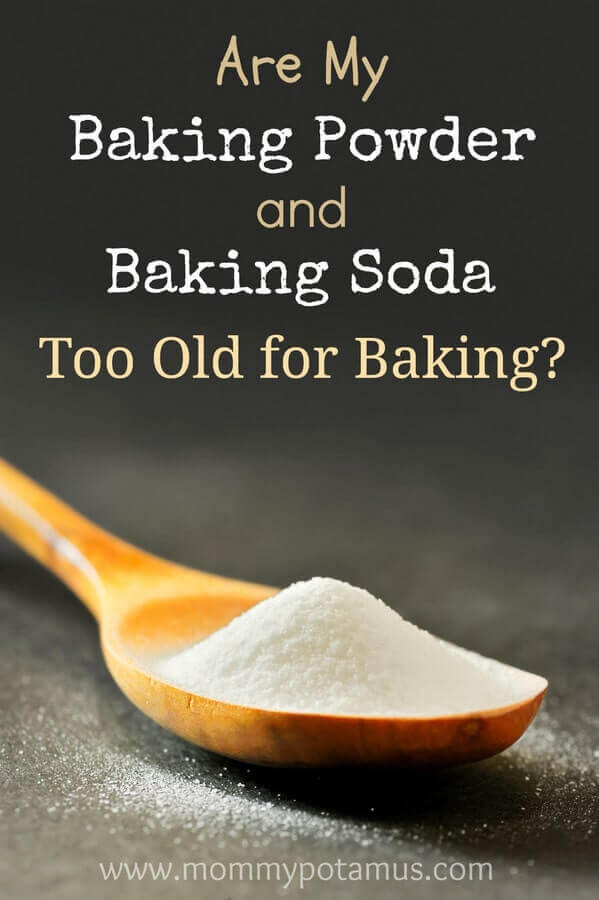 How To Know If Baking Powder & Baking Soda Are Expired
Baking powder and baking soda are leavening agents, "which are used in baking to cause doughs to rise. In the case of baking powder or baking soda, they do this via a chemical reaction that releases carbon dioxide gas. This gas then forms bubbles in the dough, causing it to rise. While the dough is cooking, these bubbles harden as the bread is baked." (source)
The reaction usually occurs when the leavening agents are mixed with wet ingredients and heated. Unfortunately, they "lose their potency after a while, especially if they are stored in a warm place (like a kitchen!) or if the containers are not sealed tightly." (source) Most expert bakers recommend that you replace them every six months, but then you may find that you bake with a dud batch every once in awhile.
If you're whipping up something for a special event, here's a simple test you may want to do ahead of time.
How To Test Baking Soda For Freshness
Add a few drops of vinegar or lemon juice to a small amount of baking soda. If it bubbles up it's still good. If it doesn't, see the section on what to do with expired baking soda below.
How To Test Baking Powder For Freshness
Mix 1 teaspoon of baking powder with 1/3 cup of water. If it fizzes you're in business.
What To Do With Expired Baking Soda
If you've got an expired box of baking soda (or three) in your pantry, don't toss them! Here are 22 ways to use baking soda for cleaning, personal care and natural remedies.
Sources for this post:
https://www.thoughtco.com/test-baking-powder-for-freshness-607384
https://www.thespruceeats.com/baking-soda-vs-baking-powder-995111