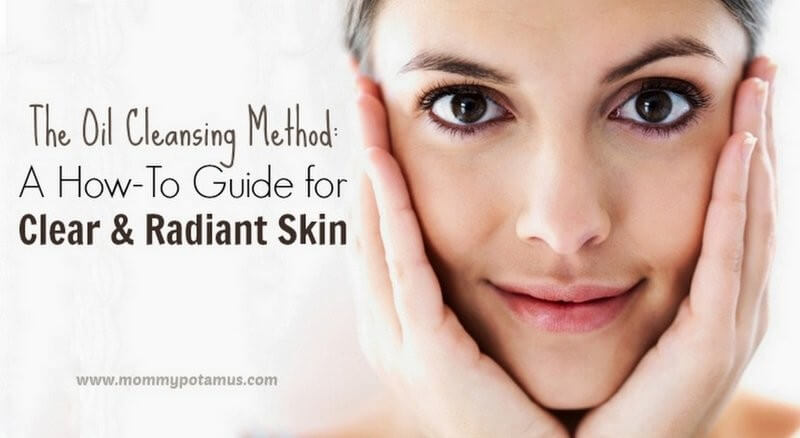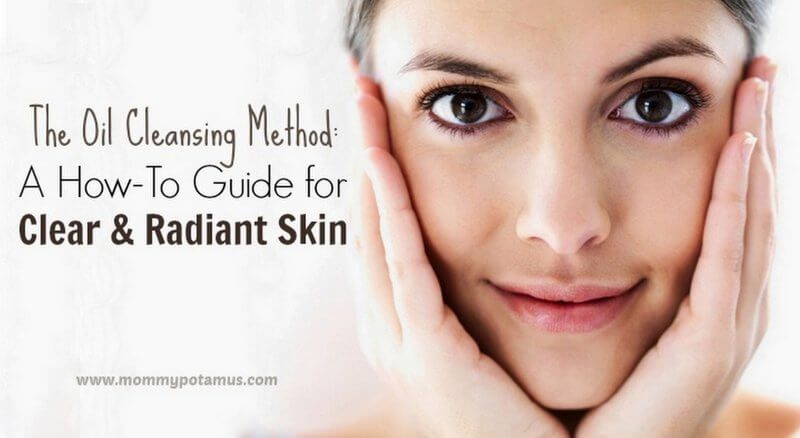 A Note From Mommypotamus: Today's guest post comes from Jennifer Nervo of Healing Redefined. Thank you, Jennifer! (And psst, if you're looking to simplify your body care ingredients, too, check out this pure coconut oil soap made from just three ingredients.)
The Oil Cleansing Method for acne (OCM) is the most ah-mazing way to clean your face. It rocks my sensitive, acne-prone, dry, flaky, and yet somehow oily face's world. Does that sound a wee bit insane? It's probably up there with slathering your skin in beef fat…wait, I do that too thanks to Mommypotamus.
Like animal fat emollients for the skin, oil cleansing is another remedy dredged up by some free-spirited souls looking for a more natural method of cleansing their bodies.
Bless their crunchy little hearts.
The Key to Great Skin
The #1 key to better skin is diet. A nutrient-rich diet that focuses on whole foods and steers clear of processed and chemical-rich foods can heal most cases of the skin crazies. Add in the oil cleansing method, and you have a recipe for near perfect skin.
That said, many of us will sneak a slice of pizza even if it causes us to blow up like a Macy's Parade blimp and break out like a hormonal teenager. Or is that just me?
How I Cleaned Up My Act
This is what I used to look like.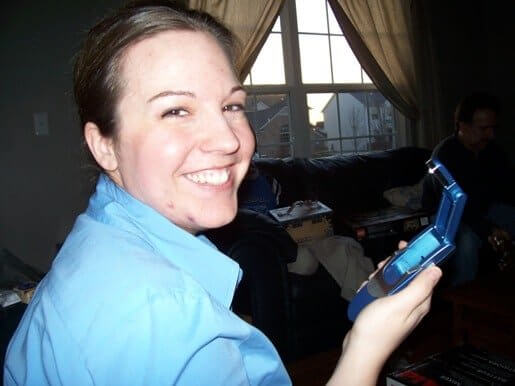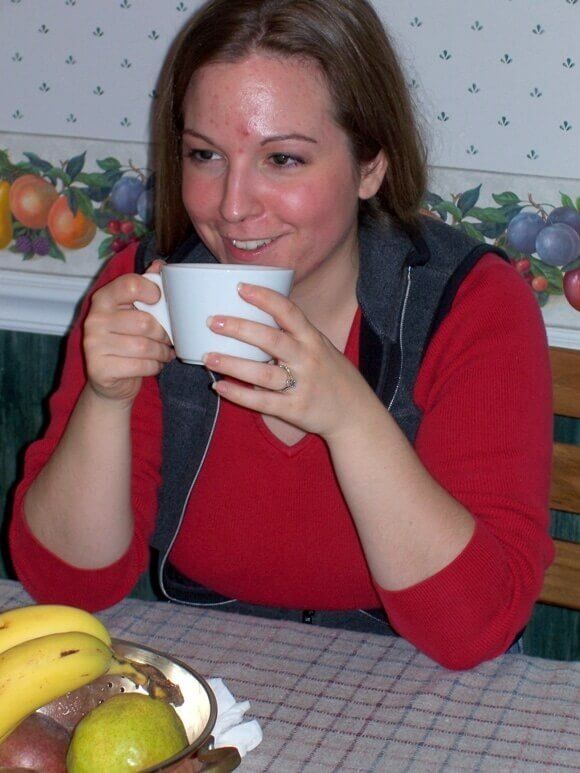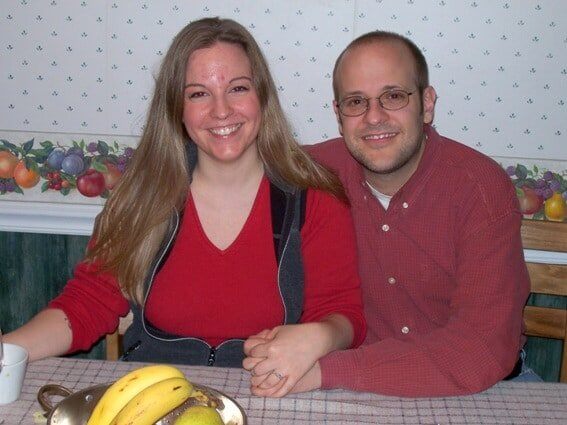 Oh Myyyyyy
We are about 1 1/2 years into a healing protocol, and I can safely go out without makeup or covering my face whenever possible. We are also well on our way to healing all of our food allergies, hubby's gluten intolerance and diabetes, and my 4 year old daughter's severe tooth decay.
The protocol is a hybrid of concepts from the GAPS Diet, The Primal Blueprint, Traditional Chinese Medicine, a tooth healing protocol, and food rotation in case you're wondering what is working for us. I talk more about it on my site.
My skin cleared up just a few months into the diet changes, and acne was a thing of the past as long as I stuck to the protocol. I also lost 45 lbs and was feeling pretty good.
Then I noticed my skin was getting dry, and a little wrinkly, and kinda saggy. ACK!
Thank You Natural Remedies
Enter the oil cleansing method. I think many of us who try oil cleansing for the first time are either of the crunchy adventurous variety or desperate for a skin fix. Or both.
So move over special cleansers, makeup removers, overnight moisturizers, toners, and night lotions. Oil cleansing covers it all. I certainly don't need more things to spend my money on or that clutter up my cabinets.
The Oil Cleansing Method For Acne & Sensitive Skin
(Heather's note: Though it sounds counter-intuitive, certain blends of oil are great for acne because they help break down grime on our skin without stripping it. This prevents the skin from overreacting and producing more oil. It's also thought that the avoidance of harsh drying soaps can prevent premature aging.)
The Method
Get your oil mixture, washcloth, and a hand towel.
Wet face with warm water.
Pour about 1/2 teaspoon of oil (quarter size amount) into your palm and rub hands together.
Rub fingers gently over your face in small circles for 30 seconds to 2 minutes to allow the oil to penetrate. Concentrate on areas with blocked pores.
Wet hand towel with just below scalding water, wring out, and fold up to keep the heat in.
Quickly wet the washcloth with super-hot-but-doesn't-burn-your-face-off water, wring it out, and spread it over your face.
Cover the washcloth with the towel to seal in the steam and to keep the washcloth from cooling right away. This is key.
Leave on until the towel and washcloth have cooled to about room temperature and then wipe your face with the washcloth.
Repeat 1-2 more times, but use the clean towel to wipe your face the second and optional third time.
Voila! You have oil cleansed. There should be a thin layer of oil still on your skin to balance and protect.
If skin feels tight after, it is recommended to rub a small amount of the cleansing oil in. I prefer to use a food-grade skin balm or hydrating oil.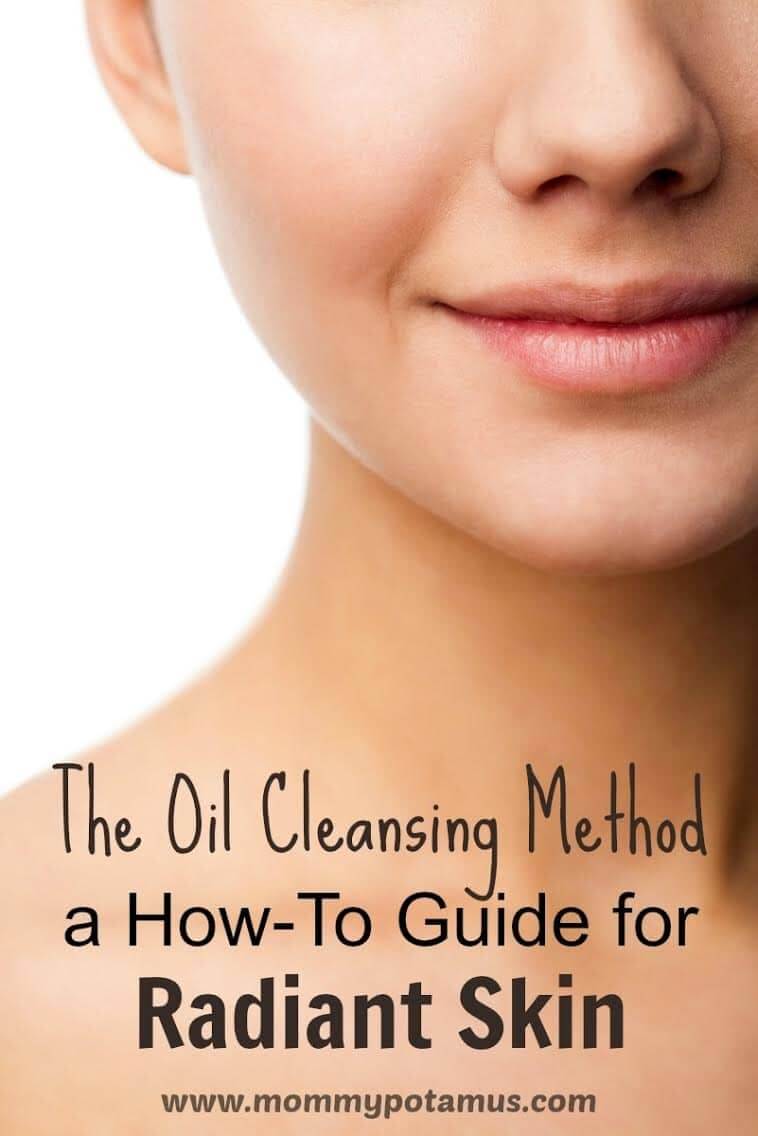 Formulas & Recipes
These formulas and recipes are meant as a guide. You will most likely need to make a few adjustments until you reach your recipe sweet spot.
If your mix is too drying, add extra hydrating/conditioning oils. Likewise, if it's too greasy or causing you to break out long-term, then add more astringent oils and therapeutic-grade essential oils like tea tree or rosemary. Play with it until you are your most beautimous self!
_______________________________________________
Oily Skin
1:3 Ratio (1 part astringent oil to 3 parts conditioning oil)
Combination Skin
1:4 Ratio (1 part astringent oil to 4 parts conditioning oil)
Dry Skin
1:10 (1 part astringent oil to 10 parts conditioning oil)
_______________________________________________
The 'Standard'
1:3 – 1:10 Ratio of Castor Oil to Olive Oil
A Sweet Treat (combination skin)
1 part Hazelnut Oil : 1 part Sweet Almond Oil : 2 parts Avocado Oil
No More Pizza Face (acne-prone skin)
1 part Borage Seed Oil : 2 parts Grapeseed Oil : 1 part Hazelnut Oil : 1 part Hemp Seed Oil
experiment with adding therapeutic-grade essential oils – rosemary, tea tree, lavender, geranium are some good choices
Some Beneficial Oils for Oil Cleansing
softens, soothes and reconditions
rich in essential fatty acids (EFAs) and Vitamins A, B1, B2, D, and E
good for those with psoriasis, eczema
reduces inflammation and calms skin
promotes blood flow
good for eczema, acne, rosacea
well absorbed
non-allergenic so good for skin sensitivites
astringent
good for oily skin
nutrition for your skin – antioxident, protein, mineral-rich
contains Vitamins A, B1, B2, B3, B6, C, D, and E
high amounts of chlorophyll
good for eczema, psoriasis, acne, and dry skin
Are you game to try the oil cleansing method? It may just rock your world too. If you have questions, here's a troubleshooting post that may help.
About Jennifer: Jennifer Nervo is a blogger, homeschooling mama, research fanatic, and has been fondly dubbed 'the witch doctor' by her hubby though she prefers the title voodoo practitioner. It sounds so much more professional. On a typical day, you can find her brewing up potions, lotions, and concoctions while learning to practice sustainability with her 4 year old daughter and very tolerant husband. She loves the ancient practices that comes with traditional foods and medicines but is also very fond of her modern conveniences.
Jennifer blogs over at Healing Redefined about a range of topics mainly focused on healing food allergies and other chronic illnesses, eating an allergen- and grain-free diet, and teaching about rotation diets for optimal healing.
FREE Ebook: DIY Body Care Gifts Made Simple
Do you want to give gorgeous, handcrafted gifts for family and friends, without spending a bunch of time on them?
Then I'd love to give you a free copy of DIY Body Care Gifts Made Simple – my step-by-step guide to making gorgeous handcrafted gifts without stressing yourself out – as a gift for signing up for my newsletter. I'll show you how to make vintage labels, luxurious lotion bars, lip balms, sugar scrubs, body sprays and more like a pro. Sign up for my newsletter and you'll be redirected to the download page immediately!