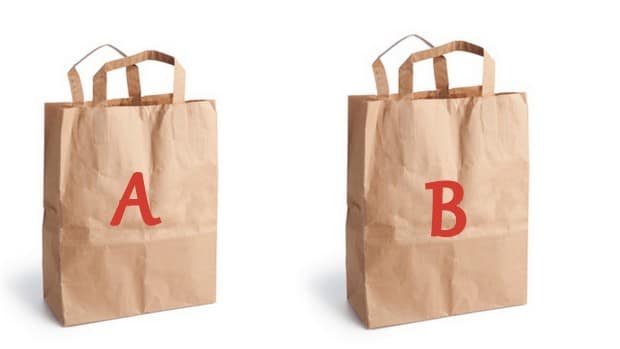 Pop Quiz! What Beauty Ingredient do many beauty product manufacturers vilify while selling you their expensive, patented formulas? If you compare labels between the "naughty" skin care product and theirs, which one would have a toxic slew of chemicals including, say, 5 ingredients linked to cancer, 3 penetration enhancers that may increase exposure to carcinogens, parabens and 20 chemicals that have not been assessed for safety?¹
Most importantly, which product is uniquely compatible with our skin's biology, leaving it supple and nourished after use? If you haven't guessed yet, it's time to let you in on a little beauty secret I've been keeping for the past few months. Are you ready to see what's underneath those bags?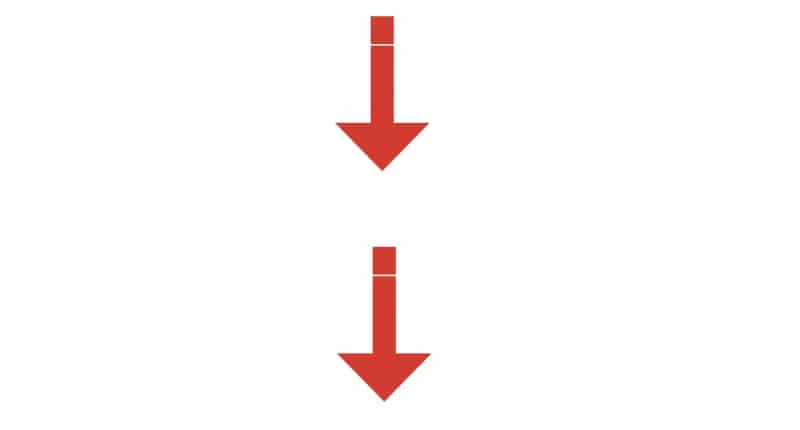 Ta Da!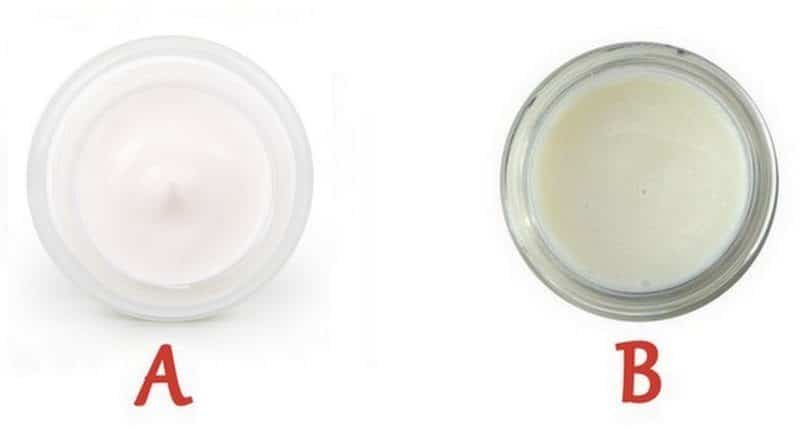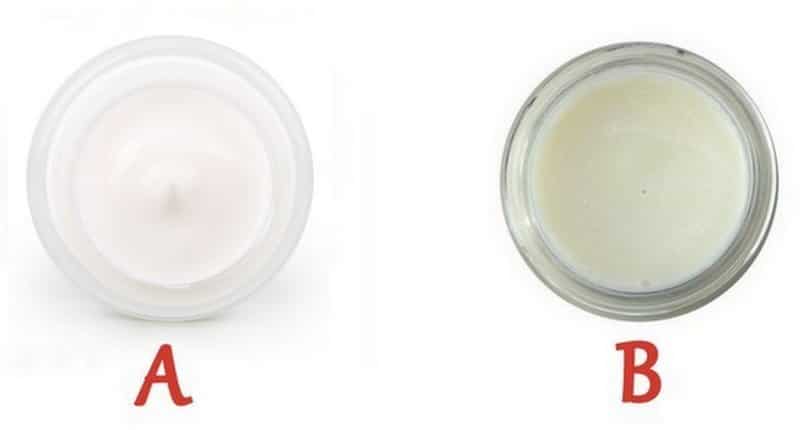 On the left we have Sample A (which we won't mention for liability reasons), and on the right we have beef tallow! Now, I'm not picking on Sample A specifically, it's just they they happen to claim on their "dirty little secrets" page that tallow leaves scum on skin, boasting that they never use it in their soaps, lotions, etc. What is this scum, you ask? And why do cosmetic manufacturers make a big deal about not using tallow?
Good questions! I'll get into the no-good, horrible, make-your-skin-so-soft-you-won't-believe-it "scum" in just a minute, but first I want to say that many companies do use tallow in lipsticks and such. For the most part they like to keep that quiet, because typically their marketing efforts tend to state that plant-based products are better for our skin and the environment.
It's simply not true, though. Although I love the oil cleansing method and other beauty treatments that rely on plant-based oils, when it comes to deeply nourishing skin my skin I've found that animal-based fats work better. Because you guys, that "scum" product A's manufacturer mentioned is made up of saturated and monounsaturated fats, which I happen to believe are…
The Perfect "Food" For Skin
Awhile back I wrote about coconut oil for radiant skin, a supercharged metabolism and preventing stretch marks. It's what I've been using for years and I've been very happy with it. Thanks to a botched interstate road trip, though, my precious coconut oil ended up in a 10×20′ storage unit, so I cooked up a short-term solution: lard.
Aside from a few chuckles on Facebook about smelling like mashed potatoes, I wasn't expecting much from the lard experiment. Oh, how wrong I was! The next morning I did – and I'm not exaggerating here – a double take of my own face in the bathroom mirror. There I am, toothbrush halfway to my mouth, trying to figure out what elf came and scrubbed the last three exhausting months off my face while I was sleeping.
Now, as you may have noticed, I said earlier that tallow is the perfect first food for skin, not lard. That's because as I continued to experiment and learn I discovered a few things:
Tallow is uniquely compatible with the biology of our cells. About 50% of the structure of our cell membrane comes from saturated fats, with remaining amounts consisting of monounsaturated and to a lesser degree polyunsaturated fats. According to Nourishing Traditions, it is the saturated fats that give cell membranes the "necessary stiffness and integrity" necessary for proper function (p. 11). The saturated fat ratio of tallow is 50-55% saturated fat, making it uniquely compatible with our skin. (source) It also contains Omega 3 fatty acids, which support cell membrane structure and therefore help skin hold in moisture. (source 1, source 2)
Tallow is much easier to use than lard – Because its composition is so similar to our own it absorbs very easily, leaving skin soft and supple. In contrast, lard has less saturated fat (what gives cells "stiffness and integrity") and more polyunsaturated fats (which our diets tend to have in overabundance).
Tallow contains skin nourishing ingredients that plant-based oils do not – Though I am still a huge fan of coconut oil (which by the way, has an excellent saturated fat ratio), I prefer tallow for skincare. That's probably because it contains an abundance of naturally occurring fat soluble vitamins (A,D,K and E), Omega 3 fatty acids, and anti-inflammatory conjugated linoleic acid (CLA).
What about "organic" and "natural" skin care lines? How do they stack up to pure, one-ingredient products like tallow and virgin coconut oil? Unfortunately, I have to agree with this Organic Consumers Association press release, which says:
A visit to any health food store unfortunately reveals that the majority of products in the personal care section with 'organic' brand claims are not USDA-certified and contain only cheap water extracts of organic herbs and maybe a few other token organic ingredients for organic veneer. The core of such products are composed of conventional synthetic cleansers and conditioning ingredients usually made in part with petrochemicals. According to market statistics, consumers are willing to pay significantly more for products branded 'natural' or 'organic' which they believe do not contain petrochemical-modified ingredients or toxic contaminants like 1,4-Dioxane…. When it comes to misbranding organic personal care products in the US, it's almost complete anarchy and buyer beware unless the product is certified under the USDA National Organic Program.

Carcinogenic 1,4-Dioxane Found in Leading "Organic" Brand Personal Care Products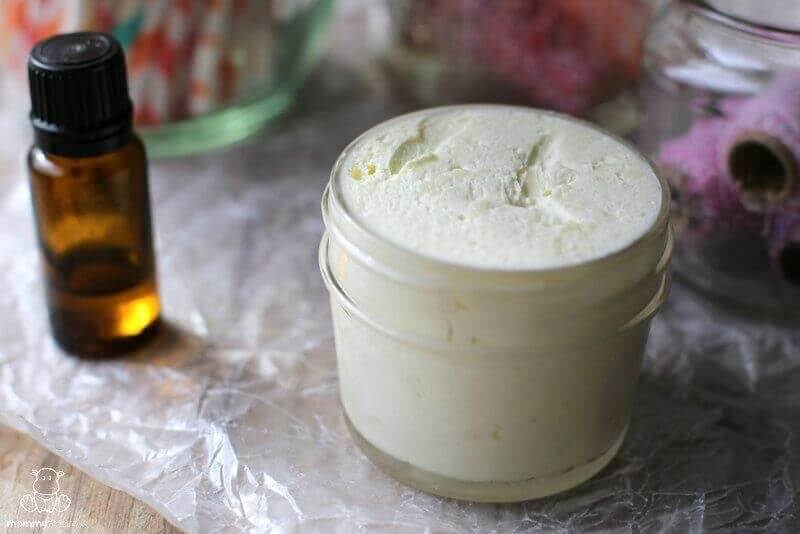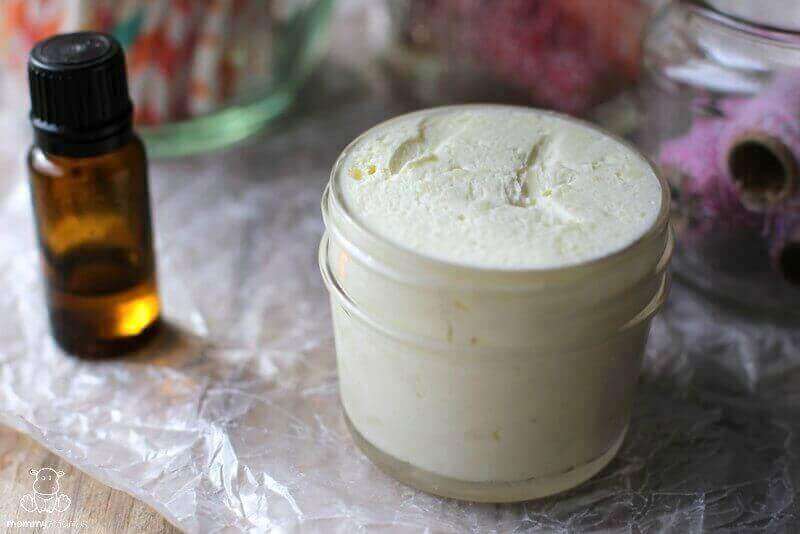 Want To Try Tallow Balm?
If you have tallow on hand – either homemade or purchased – here's a super simple recipe for whipped tallow balm. However, if you don't have easy access to tallow or are short on time, my friend Emilie sells pre-made tallow balm blends that smell amazing. Although I love to make my own so that I can customize my essential oil blend, there are times when I've got too much going on and order from her instead.
Additional research sources for this article: Traditional Nourishing and Healing Skin Care
FREE Ebook: DIY Body Care Gifts Made Simple
Do you want to give gorgeous, handcrafted gifts for family and friends, without spending a bunch of time on them?
Then I'd love to give you a free copy of DIY Body Care Gifts Made Simple – my step-by-step guide to making gorgeous handcrafted gifts without stressing yourself out – as a gift for signing up for my newsletter. I'll show you how to make vintage labels, luxurious lotion bars, lip balms, sugar scrubs, body sprays and more like a pro. Sign up for my newsletter and you'll be redirected to the download page immediately!