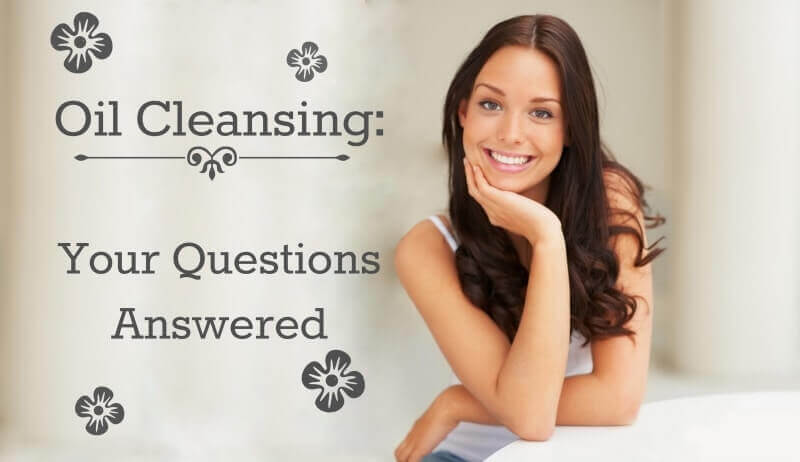 Note From Mommypotamus: Today's post comes from Jennifer Nervo of 20 Something Allergies And Counting . . . Down. Her wildly popular guest post on oil cleansing has sparked quite a few questions, which she has graciously agreed to stop by and answer today. Thank you, Jennifer!
So, you've read through . . .
The Oil Cleansing Method: A How-To Guide For Clear, Radiant Skin and still have questions or you've been valiantly trying it for a number of weeks and look like a science experiment.
Ruh roh.
As you can see by the number of comments, the original post has become a beacon for those looking for more info on OCM.
Let me start out by saying that I am not trained as an aesthetician, nor am I an oil cleansing expert. Most of the information I share was either learned through trial and error or internet research.
My training is actually in nutritional therapy, but the Mommypotamus has graciously extended an invitation for me to come visit again to try and help answer some of your questions.
Shall we get started?
What is an astringent oil?
Astringent oils are drying to the skin. They are good for combination and oily skin and can be beneficial in small amounts for dry skin. They will often shrink the appearance of pores and loose skin by temporarily constricting the epidermis.
Note: Your skin is not automatically oily if you have acne. It may be temporarily overproducing oil as a result of your diet and skin care routine and will likely change over time and with the seasons.
Examples: Hazelnut, castor, borage, grapeseed
What is a conditioning oil?
Conditioning oils are nourishing to the skin and provide moisture and beneficial nutrients. They are good for all skin types and especially good for dry, aging, and dull skin.
Examples: Almond, avocado, hemp seed, olive oil
How often should I oil cleanse?
General recommendation is once a day to 3-4 times a week depending on skin type. I try to do it once a day but increased to 3 times daily when I had a cold a few months ago. The massage and steam were†amazing for my sinus congestion.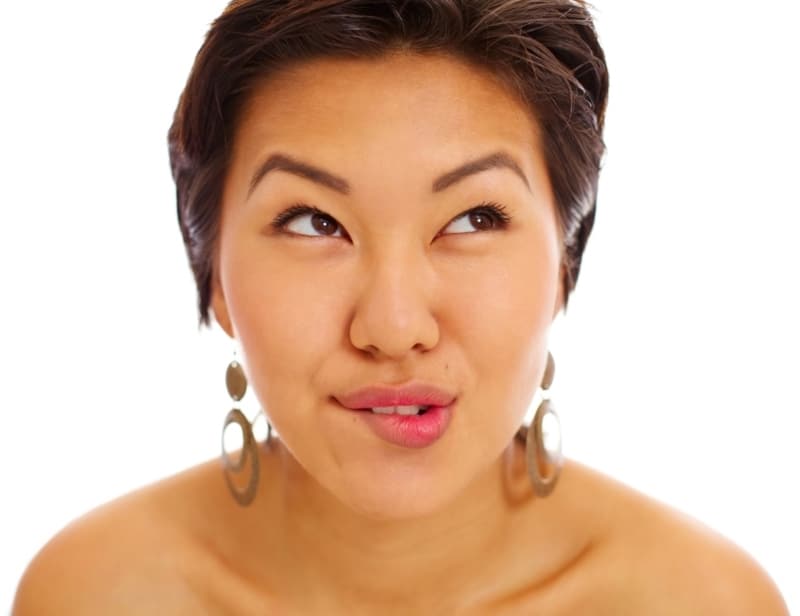 Troubleshooting The Oil Cleansing Method
What if I have acne and dry skin?
Use an oil mixture that falls somewhere between normal and dry skin and adjust as necessary. Wait 3-4 days between new formulas to give your skin time to adjust to the changes and†to avoid damaging your skin with too much tinkering.
Acne should be addressed separately from dry skin. See recommendations in the next question.
What if my skin continues to break out? I have been using OCM for 2-4 weeks and my face is still not clear?
It ís probably going to take 2-4 weeks for your skin to detoxify and find its balance.
During that time –
Do not cleanse your face more than twice a day.
Do not change oil formulas more than once every 3-4 days, unless you are having an adverse reaction like rash or allergy, to allow your skin to adjust to the oil mixture.
Change your pillowcase every night for the first week and keep your hair off your face at night to see if it helps.
Don't touch your face throughout the day with dirty hands.
Consider using antibacterial essential oils like lavender or tea tree to help control bacterial imbalances
Consider using†toners like witch hazel or apple cider vinegar up to 3 times a day to kill bacteria and remove dirt and pollutants; use toner†5-10 minutes before OCM†instead of after to avoid removing the protective oils
The oil cleansing method will not address acne on its own. Unless your skin is reacting exclusively to your personal care products, it must be addressed by diet. Read Mommypotamus' fantastic post on acne to help get you started.
What are these little white bumps all over my face?
I have been stumped by a few readers that have claimed that using OCM has caused their skin to break out with little hard white bumps.
After much research, my best guess is that these are often milia – little nodules of protein, likely skin cells, that are trapped under the skin.With my background in nutritional therapy, this tells me that there are nutrient imbalances and dysfunction within the body that need to be addressed.
I have read scary information that it is caused by malformed oil glands and needs to be physically removed by a doctor or yourself by poking a sterilized needle into the middle of the bump and squeezing it out.†I urge you not to do either unless the nutritional changes and following methods do not improve your condition.
They won't peel your face off or anything life-threatening, but your skin will things these stab and squeeze sessions are pretty traumatic.
Things to try:
Change your oil cleansing oils. You may be reacting to one that is too harsh or is the wrong oil for your skin. It may be a pain, but it's really worth the switch if you're causing more damage to your kisser.
All-natural at home microdermabrasion one word – love
Clay mask – start with a pure clay like green clay or bentonite, mix into a paste with filtered water, spread a thin layer over skin and let dry 15-20 minutes. Rinse thoroughly and follow up with an all-natural moisturizing oil or balm.
Still Stumped?
There is a wealth of data, anecdotes, and experiences from others who have successfully and not so successfully journeyed along the path to Crunchyville with the oil cleansing method.
If you are looking for more information than is covered in the original post/video/comments or in this post, I would suggest consulting Ye Old Keeper of Knowledge, the almighty Google for more information.
If you are truly flummoxed after doing your due diligence with self research, feel free to leave a comment here and we'll try to help you out as quickly as we can.
Want more research-backed natural remedies?
No problem, I've created a free ebook for you – Kitchen Apothecary: 25+ Natural Remedies Using Ingredients From Your Pantry – as a gift for signing up for my newsletter. You'll also get updates when I post about safe essential oils for pregnant/breastfeeding mamas, exclusive gifts and coupons (I was able to give away a jar of free coconut oil to anyone who wanted it recently!), plus other goodies.
Sign up using the form below.
About The Author
Jennifer Nervo is a real food and nutritional therapy blogger, homeschooling mama, and research fanatic.
On a typical day, you can find her brewing up potions, lotions, and concoctions while learning to practice sustainability with her 4 year old daughter and very tolerant husband. She loves the ancient practices that comes with traditional foods and medicines but is also very fond of her modern conveniences.