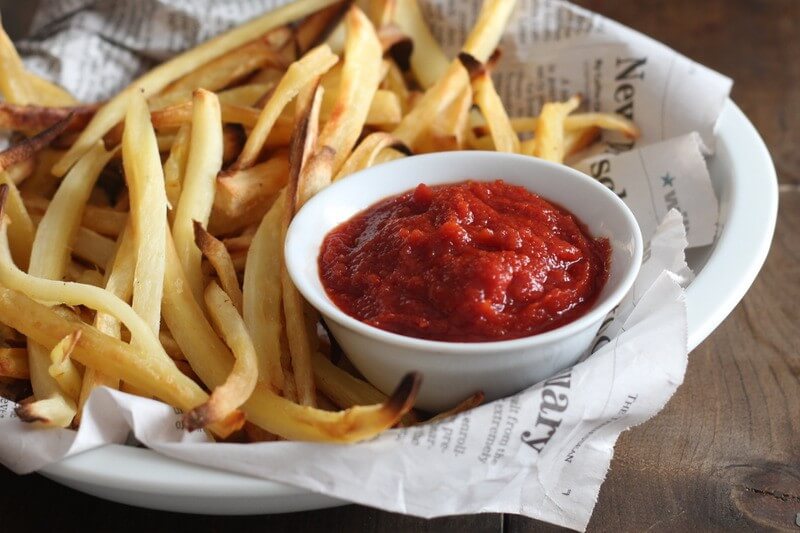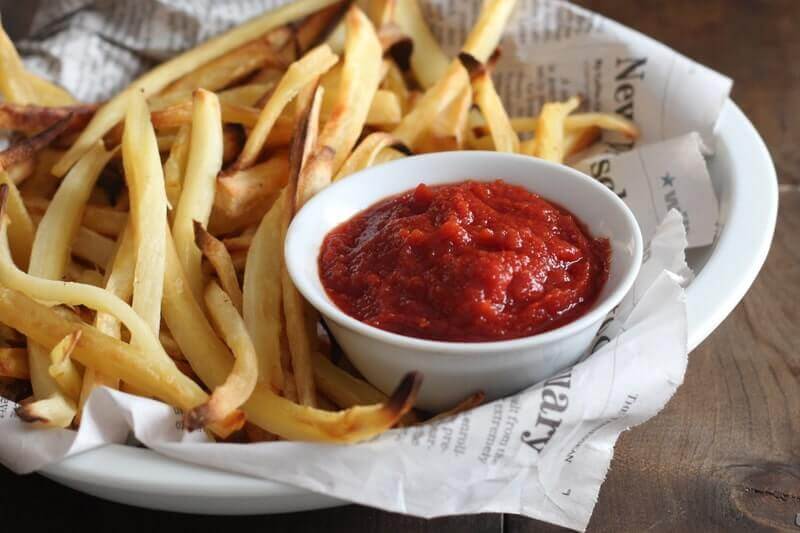 Sometimes It's All About The Delivery
Instead of "We need to throw this stack of 50 drawings away" you can say "Who's ready to send a present to the Recycling Fairy!?!?"
Instead of "It's time to go to bed so mommy can have some quiet time" you can say "Who's ready to go on a fantastic pirate voyage in their tropical island dreams!?!?" while nodding your head. The head nod is imperative.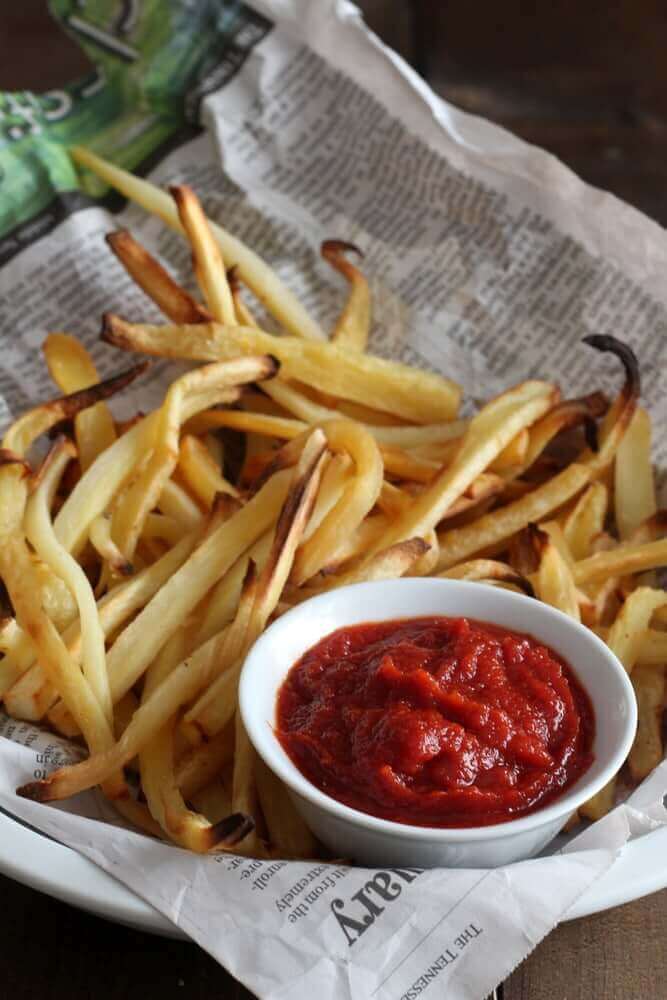 And instead of saying, "Look kids, another armful of the same root veggies we've been eating for two months" you can say "WHO WANTS FRIES TONIGHT?!?!?!"
See, delivery. Parsnip fries don't have to feel like a replacement snack. Add in a little magic ketchup, easy homemade mayo, spicy chipotle mayo or honey chipotle BBQ sauce and your fries may get gobbled straight off the baking sheet. If you're fast you may be able to get your freshly cooked parsnip fries to the table, but no promises.
Parsnip Fries
Equipment
vegetable peeler

sharp knife

2 baking sheets
Instructions
Preheat your oven to 375° F.

Peel the parsnips and slice into long, thin strips (a little over 1/3 inch thick).

Toss with coconut oil (about 1 tablespoon per 1 large parsnip)

Place parsnips on two large baking sheets and sprinkle with unrefined sea salt.

Place the baking sheets on middle racks and roast for 30 minutes, turning once at the 15 minute mark.

Once the fries have cooked for 30 minutes, turn your oven to "broil" on low and continue cooking until golden on the outside. Make sure to check them every 3-5 minutes so they don't burn. The amount of time needed will vary depending on how thick/thin your fries are. You'll probably find that the fries on the top rack are done sooner. If so, remove them and move the fries that were on the lower rack up.
Nutrition
Calories:
467
kcal
|
Carbohydrates:
56
g
|
Protein:
4
g
|
Fat:
28
g
|
Saturated Fat:
24
g
|
Sodium:
612
mg
|
Potassium:
1163
mg
|
Fiber:
15
g
|
Sugar:
15
g
|
Vitamin C:
53
mg
|
Calcium:
112
mg
|
Iron:
2
mg