These delicious, chewy, slightly addictive cookie dough bites (or raisin and cinnamon dough bites for littles ones who don't eat chocolate yet) have a secret superpower – resistant starch. My kids nd I dreamed them up one Friday night during a debate on whether to play superheroes or make cookies. Obviously we had to do both, so we made the cookies part of the team.
We saved the world, and they saved us.
I should probably back up here. Lately I've been reading up on the benefits of resistant starch, which is a prebiotic that feeds our gut microbiome – aka the bacteria that live in our digestive tracts.
Just like with rainforests and other ecosystems, experts believe that gut microbiome diversity may contribute to our overall health and resilience. Unfortunately, as Michael Pollan notes in this article, "Researchers now speak of an impoverished 'Westernized microbiome' and ask whether the time has come to embark on a project of 'restoration ecology' — not in the rain forest or on the prairie but right here at home, in the human gut."
To bring back diversity, researchers are turning their attention to resistant starch.
Not A Tiger. Not A Nut. What Is It?
In addition to consuming fermented foods and a good probiotic (you can read about the one I use here), lately I've been making an extra effort to incorporate more resistant starch into our diet. That's because according to Stanford microbiologist Justin Sonnenburg, "The safest way to increase your microbial biodiversity is to eat a variety of polysaccharides." (source) Resistant starch is a primary source of polysaccharides.
These cookie dough bites are made with tigernut flour, which is an odd name given that, uh, it's not made from tigers or nuts.
Tigernuts are actually tubers, like potatoes, only they're much sweeter and delicious raw. You can actually snack on them whole like you would almonds or cashews, or make "nut" milk out of them. And as you might have guessed, they're a good source of resistant starch – the best we know of in fact.
Because tigernut flour is type 2 resistant starch, which loses most of its benefit when cooked, I try to incorporate it raw when possible. This no-bake cookie dough it the perfect snack, and you can even dress it up by dipping it in chocolate or using it to make ice cream sandwiches.
As I mentioned earlier, the flour is sweet so all you really need is a tablespoon of maple syrup, but if you'd like to you create a more decadent treat you can dip the dough in fair-trade dark chocolate or use it to make ice cream sandwiches.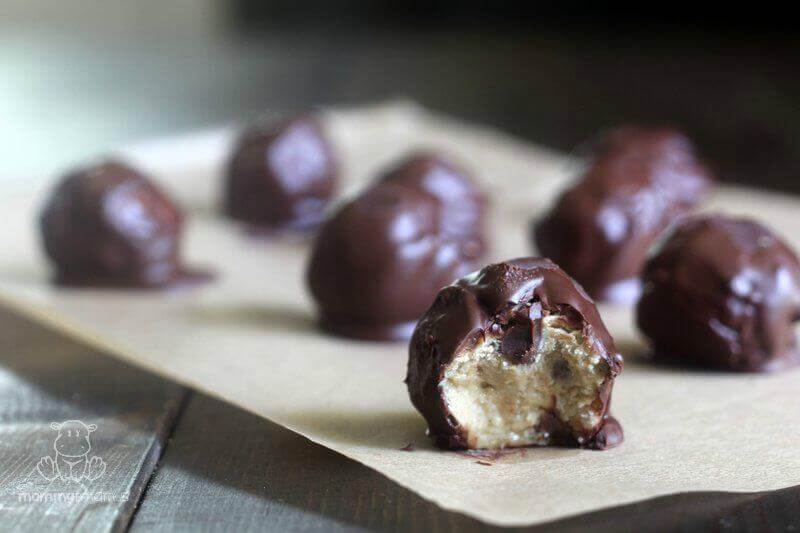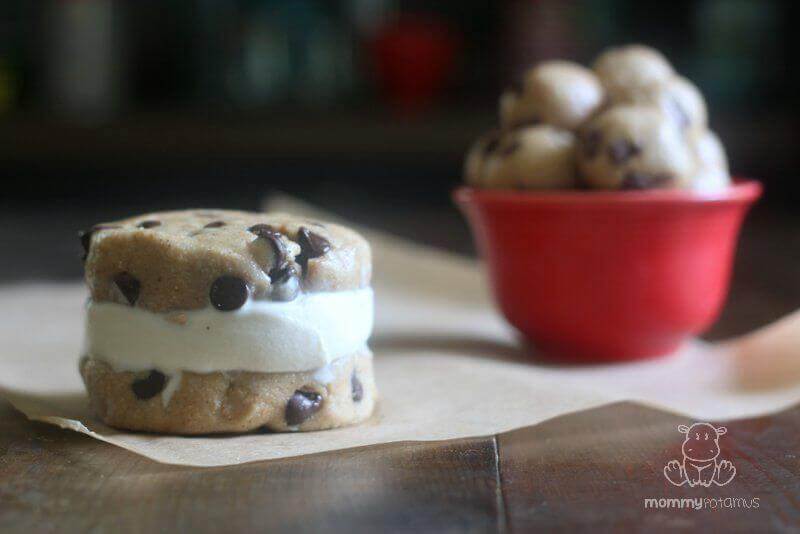 A word of advice . . .
Changes in gut flora (whether from probiotics or resistant starch) can cause gassiness if too much change happens too soon. Gut health experts typically recommend starting slow and working your way up. Also, according to Dr. Amy Nett:
If you choose to try supplementing with RS, start with small doses of about ¼ teaspoon once daily, and very gradually increase the amount as tolerated. Some increased gas and bloating is expected as your gut flora changes and adapts, but you do not want to feel uncomfortable. If you experience marked discomfort, then decrease the amount you're taking for a few days until your symptoms resolve, and then try increasing again gradually.

Studies indicate that the benefits of resistant starch may be seen when consuming around 15 to 30 grams daily (equivalent to two to four tablespoons of potato starch). This may be too much for some people to tolerate, particularly in the setting of gut dysbiosis, and going above this amount is not necessarily beneficial.

If you experience marked GI distress with even small amounts of RS, this may be an indication of SIBO (small intestinal bacterial overgrowth) or microbial dysbiosis, and you may need to consider working with a healthcare practitioner to establish a more balanced gut microbiome through the use of herbal antimicrobials and probiotics before adding RS or other prebiotics." (source)
Each of these cookie dough bites contains two teaspoons of resistant starch, so you may want to divide them further when starting out. They freeze well so you can make a batch and work your way up slowly if desired.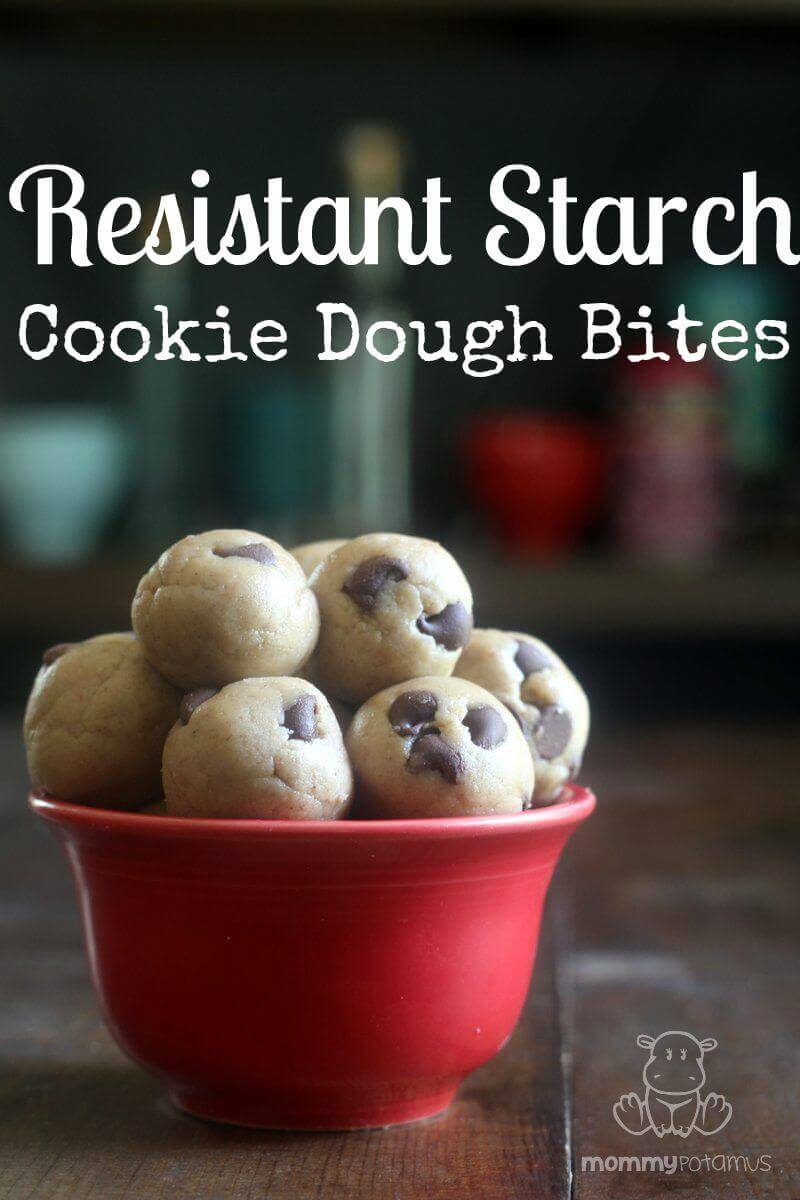 Resistant Starch Cookie Dough Bites
Equipment
measuring spoons

mixing bowl
Instructions
Place tigernut flour, cashew/almond butter, maple syrup, vanilla and salt in a food processor and blend well. If your cashew butter is on the dry side, add one tablespoon of melted butter (or a little more if needed). You want it to be pretty soft/oily so that the dough doesn't dry out in the fridge.

Remove dough from the food processor and place in a bowl. Stir in the chocolate chips, then roll the dough into twelve balls and place in the fridge or freezer to enjoy as desired.
Nutrition
Calories:
0
kcal
|
Carbohydrates:
0
g
|
Protein:
0
g
|
Fat:
0
g
|
Saturated Fat:
0
g
|
Polyunsaturated Fat:
0
g
|
Monounsaturated Fat:
0
g
|
Trans Fat:
0
g
|
Cholesterol:
0
mg
|
Sodium:
0
mg
|
Potassium:
0
mg
|
Fiber:
0
g
|
Sugar:
0
g
|
Vitamin A:
0
IU
|
Vitamin C:
0
mg
|
Calcium:
0
mg
|
Iron:
0
mg
Want more delicious, easy recipes?
No problem, I've created a free ebook for you – 35+ Gluten-Free Desserts – as a gift for signing up for my newsletter. Every Sunday you'll get recipes, actionable health tips, and highly-vetted product recommendations delivered fresh to your inbox.
Sign up using the form below.