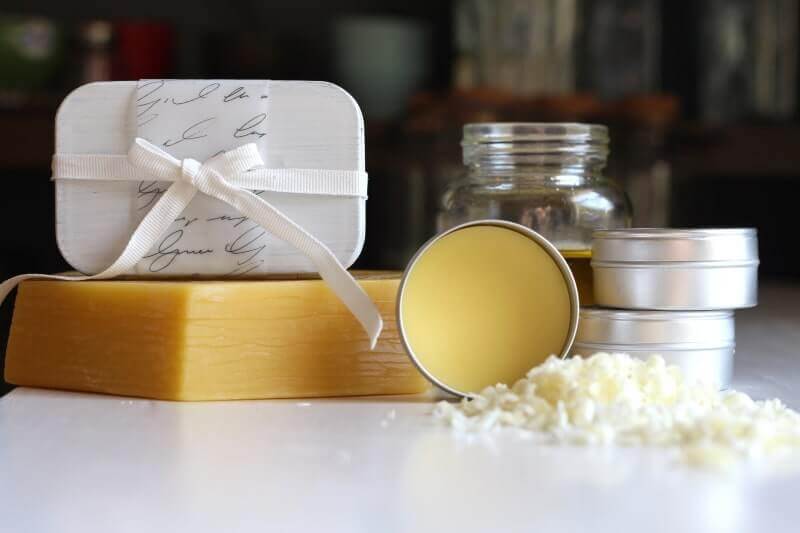 This blend of musky sandalwood, silky smooth vanilla, spicy bergamot and sweet grapefruit is a wonderful alternative to chemical-laden commercial fragrances, which according to the Environmental Working Group often contain secret ingredients that have not been assessed for safety.
Sensual, Earthy & Uplifting
Whip up a batch of solid perfume for yourself or to give away as gifts to friends and family for birthdays and holidays. I've included some ideas for beautiful and functional storage containers below.
Quick note: Because homemade solid perfumes blend with your unique body chemistry results can vary a lot from person to person. Feel free to experiment with your own fragrance combinations using the ratios below as a guideline. Enjoy!
Container Ideas
This slide tin with a paper/inscribable lid is a lovely idea for holiday gifts and/or wedding favors. Comes in a package of 27.
These little jars are simple and affordable, and these with a snap lid closure look fun, too. Of course there are lockets, lip balm tubes and old Altoid containers also!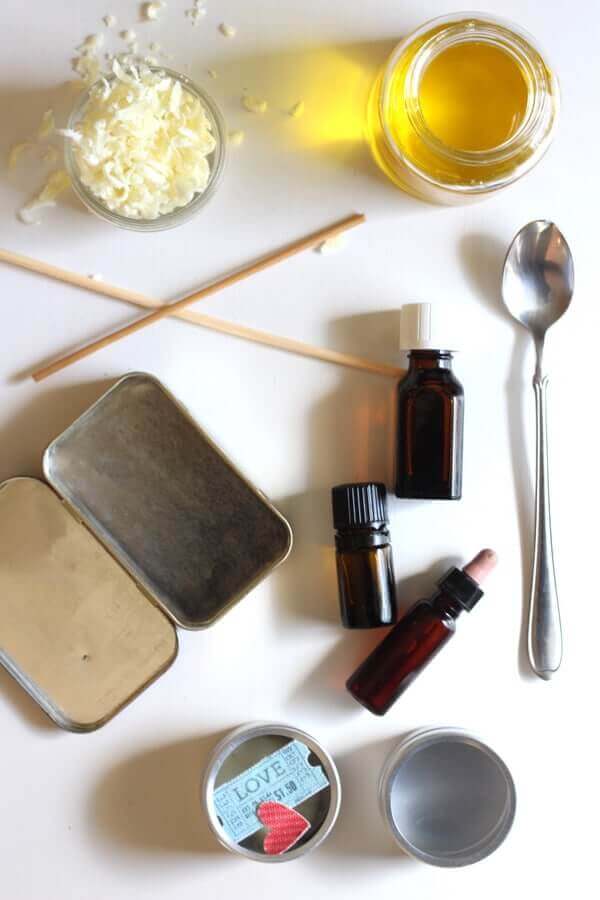 How To Make Sandalwood & Vanilla Solid Perfume
Ingredients
Makes about 1/3 cup
To Make
Melt beeswax in a double boiler over low heat. Once it is fully melted stir in jojoba – remove from the stove top as soon as the wax and oil are thoroughly blended. The mixture should be just warm at this point, which is important before moving on to the next step because essential oils can be damaged by excessive heat. If the mixture is too hot wait until it cools to below 120F. Stir in essential oils and pour into a silicone mold, storage tin, locket or whatever your heart desires!
Shelf Life
Up to 24 months if using jojoba oil. Up to 12 months if using olive oil 9 months if using almond oil. Store in a tightly closed container in a cool place.
Notes
Sandalwood, bergamot and grapefruit essential oils are generally considered safe for use during the second and third trimesters of pregnancy. Vanilla oil is discussed less often among experts, but according to this source it is safe. Citrus oils can increase photosensitivity, so be aware of that when you apply this perfume. Also, this recipe calls for a higher concentration of essential oils than the 2% dilution that is considered standard for adults. If you would like to stick with a 2% dilution use 1/2 teaspoon of essential oils rather than the number of drops called for. Personally, I am not all that concerned with using a higher dilution every once in awhile – perfume is not an everyday thing for me!