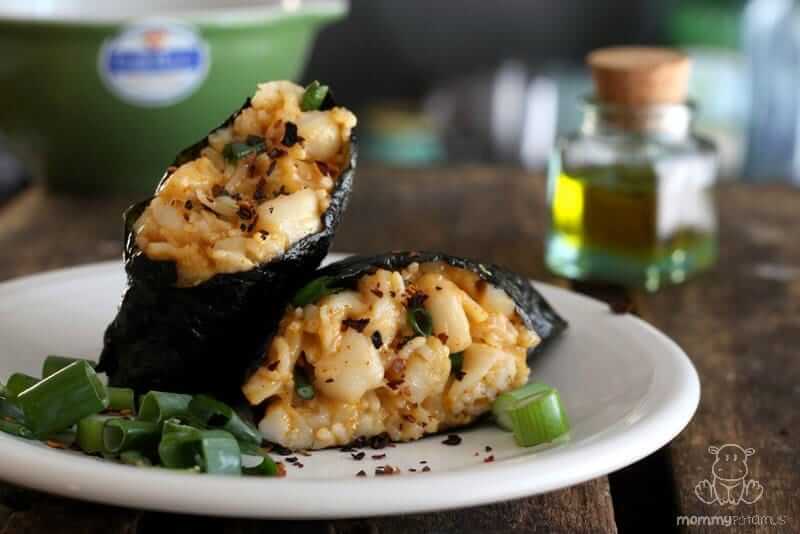 I caught him somewhere between "no you can't lick the cat" and "why are my work boots covered in fairy stickers?" He's staring at one of our littles and he has that look on his face – the one that says he had no idea what he was signing up for, but he'd do it all again in a heartbeat.
I lean in, catch his eye, and whisper our signature word.
"Sucker."
We laugh, because we know that in 10 minutes someone will booby trap the hallway and the baby will wake up. Dinner will need to be made and someone should probably check on the splashing sound coming from the empty bathroom. But oh, we are smitten with these babies.
On these days . . .
Which is almost everyday mind you – I search for the simplest of recipes for dinner. This chipotle spicy scallop roll recipe pairs bay scallops – which are rich in vitamin B-12, selenium, zinc, magnesium, choline, phosphorous – with the healthy fats found in homemade mayo, all wrapped up in the 56 minerals and trace elements found in nori seaweed.
Oh, and they're absolutely delicious. The mild sweetness of scallops perfectly complements the smokey finish of chipotle peppers, and the rice/cauliflower rice adds a layer of texture that reminds me of my junk-food burrito days of yore. Make, eat, and be satisfied!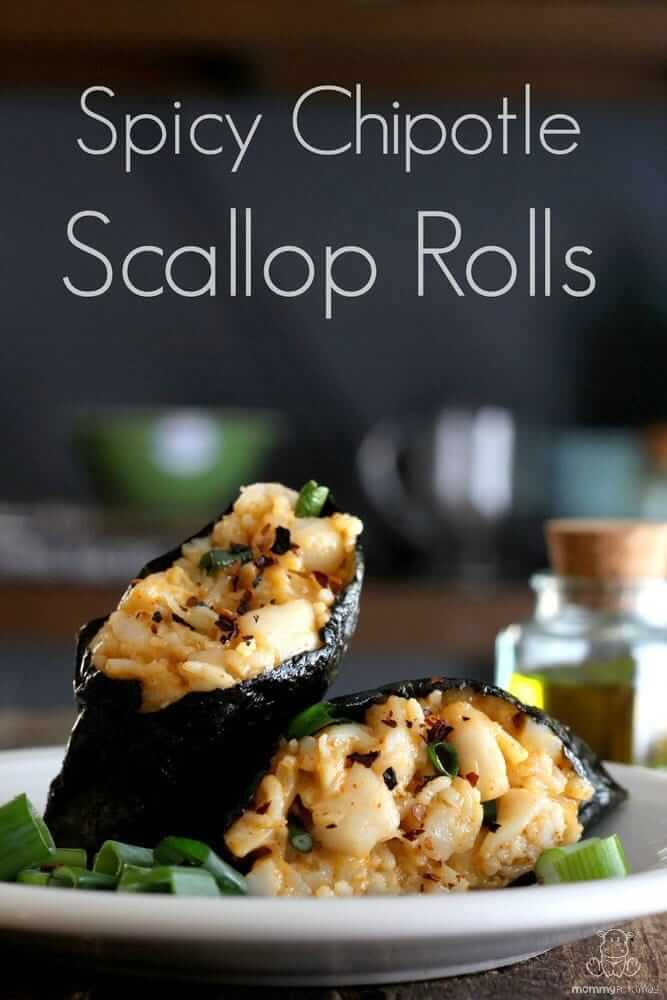 Chipotle Spicy Scallop Roll Recipe
Equipment
tablespoon

mixing bowl

spoon
Ingredients
24

oz

bay scallops

(uncooked )

2

cups

cooked white rice

(Why white rice? – or use cauliflower rice)

1

cup

homemade chipotle mayo

(recipe here)

1

bunch green onions

chipotle chili flakes or powder

(optional. I use to add extra spice to my wraps while keeping the chipotle mayo on the mild side for my little ones)

5-7

nori sheets

sea salt

(to taste)
Instructions
Rinse and pat scallops dry. Add a tablespoon of coconut oil or ghee to a frying pan and place pan over medium/high heat. When the pan is hot, add scallops and stir fry scallops until done – bay scallops usually take one to three minutes. You'll know they're done when they transition from translucent to opaque. Remove from heat as soon as they become opaque or they will become tough. Drain excess water from scallops and place them in a medium mixing bowl.

Allow scallops to cool a bit, then shred them with clean hands.

Add rice/cauliflower rice and 1 cup chipotle mayo to mixing bowl – combine ingredients thoroughly. Add salt to taste.

Spoon scallop mixture onto nori sheets. Sprinkle with green onions and optional chipotle chili flakes. Wrap like a burrito and serve!
Notes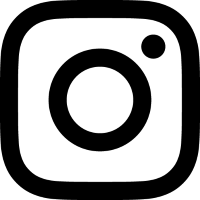 Tried this recipe?
Mention @mommypotamus or tag #mommypotamus!
Nutrition
Calories:
0
kcal
|
Carbohydrates:
0
g
|
Protein:
0
g
|
Fat:
0
g
|
Saturated Fat:
0
g
|
Polyunsaturated Fat:
0
g
|
Monounsaturated Fat:
0
g
|
Trans Fat:
0
g
|
Cholesterol:
0
mg
|
Sodium:
0
mg
|
Potassium:
0
mg
|
Fiber:
0
g
|
Sugar:
0
g
|
Vitamin A:
0
IU
|
Vitamin C:
0
mg
|
Calcium:
0
mg
|
Iron:
0
mg