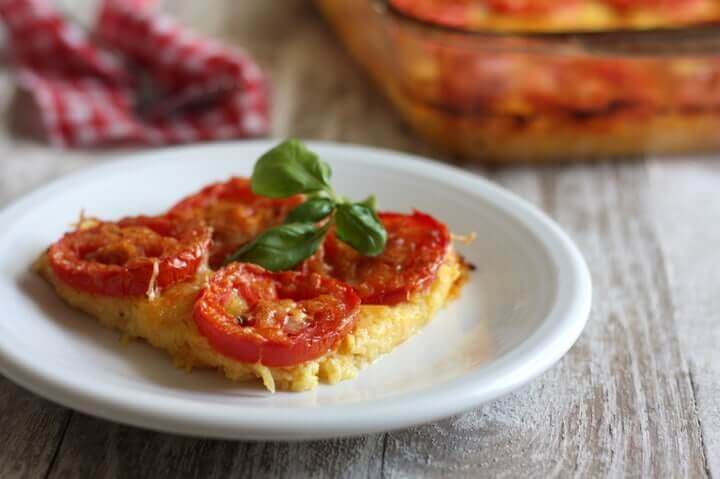 I think one of my cookbooks Is pregnant again. You see, copies of gorgeous cookbooks are multiplying on my shelf like bunnies and the most logical explanation is that they're having babies, right? Okay, maybe not, but it's definitely the most fun.
As much as I adore all the new arrivals, the truth is I only cook from a handful of them on a regular basis. Destined to be on my short list is The Grain-Free Family Table, a new book from Carrie Vitt of Deliciously Organic.
How do I know this? Well, for starters, her grain-free white dinner rolls are so often requested by my family that I could make them in my sleep, or while rollerskating in my kitchen, or even while reciting the greek alphabet backwards. She combines flavors in surprisingly delectable ways while keeping things simple – a necessity for anyone with small children.
The recipe I'm sharing with you today, Kids' Squash And Cheese, is seasoned with nutmeg, pepper, and a dash of cayenne. I'll admit I was skeptical – I mean, cayenne for KIDS??? – but my kids devoured it and asked for more.
Though it's not a kids cookbook, every recipe is kid-friendly. Children who have transitioned from processed foods will recognize some of the recipes right away, like slice-and-bake cookies and "macaroni and cheese" made with squash. Other recipes, like pork carnitas and roasted garlic alfredo with chicken and vegetables, will win them over with the first mouthful.
And Then There's Her Secret Ingredient
The one I discovered while sitting at her dinner table, fighting the urge to sneak leftovers into my purse for later. It's passion, and it's infused in every recipe. For those of you who don't know Carrie's story, she was diagnosed with an autoimmune thyroid disease and told that, even with medication, it would eventually have to be removed.
Her symptoms were so severe that she spent most days at home with ice packs on her face (you can see photos from that time in her life here), but instead of giving up, she decided to get her life back.
And she has, with her thyroid intact.
In The Grain-Free Family Table, Carrie opens up about the dietary changes that have been integral part of her healing journey. Her passion comes through on every page, providing inspiration and practical recipes that anyone (healing journey or not!) will love.
Oh, and if you pick up a copy make sure to flip over to page 279. One of my recipes was included!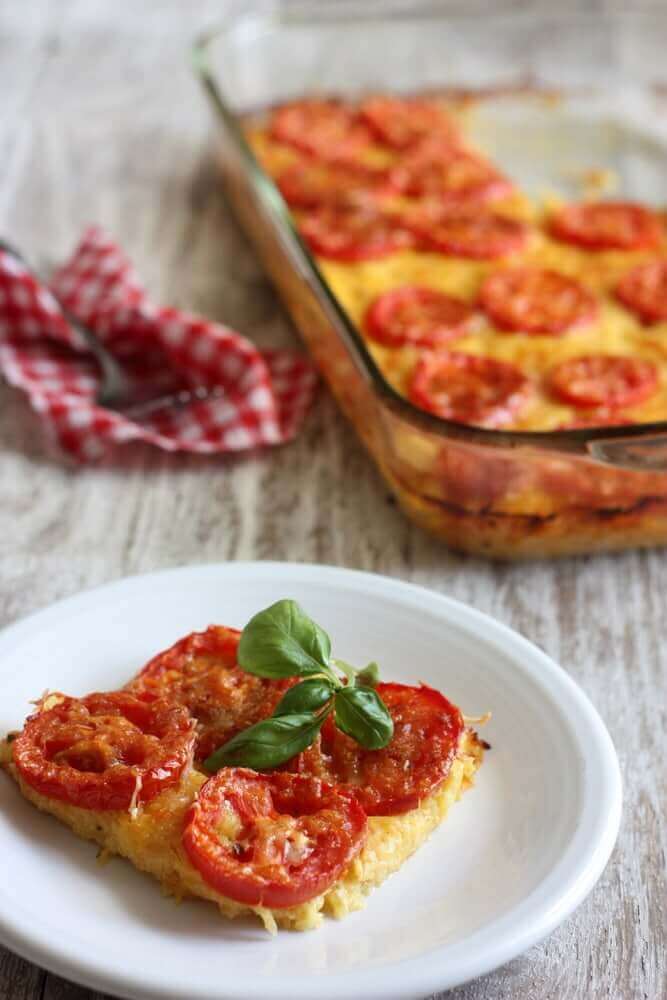 Kids' Squash and Cheese From Deliciously Organic
Ingredients
3

tbsp

unsalted butter

(plus extra for the dish)

½

cup

heavy cream

1

tsp

sea salt

½

tsp

black pepper

1

dash

ground nutmeg

1 ½

cups

shredded white cheddar cheese

3

cups

cooked spaghetti squash

2

roma plum tomatoes

(cut into 1/8 inch slices)

½

cup

finely grated Parmesan cheese

2

tsp

extra-virgin olive oil
Instructions
Preheat the oven to 350°F and adjust the rack to the middle position. Butter an 8x11-inch baking dish.

Place the butter, cream, salt, pepper, cayenne, and nutmeg in a medium saucepan over medium heat. Bring to a simmer, stirring occasionally (be careful not to scald the cream). Whisk in the cheddar cheese, stirring constantly until melted. Remove from the heat. Stir in the spaghetti squash, mixing until all the squash is coated with cheese sauce.

Pour the mixture into the prepared baking dish and spread it out evenly. Arrange the sliced tomatoes on the squash and sprinkle with Parmesan cheese. Drizzle the olive oil over the casserole and bake for 50 minutes, or until the tomatoes are roasted and the edges are just turning golden brown. Cool for 10 minutes and serve.
Notes
This creamy, cheesy casserole was declared DOUBLE YUM by the potami, and they're right. They devoured the entire thing and asked for more - next time I'll make a double batch!* Note: To bake spaghetti squash, preheat the oven to 400F. Cut the squash in half, pole-to-pole. Scoop out the seeds with a large spoon and discard. Place the squash halves cut side down in a large baking dish. Prick the skin with a fork ten times on each side. Bake for 1 hour. Use a fork to pull the flesh of the squash into "spaghetti," then measure it to use in the recipe. You can also serve it plain with a little butter, salt and pepper or with marinara sauce.
Nutrition
Calories:
355.55
kcal
|
Carbohydrates:
5.67
g
|
Protein:
13.37
g
|
Fat:
31.69
g
|
Saturated Fat:
19.01
g
|
Cholesterol:
95.06
mg
|
Sodium:
847.14
mg
|
Potassium:
168.82
mg
|
Fiber:
0.99
g
|
Sugar:
2.2
g
|
Vitamin A:
1244.17
IU
|
Vitamin C:
4.3
mg
|
Calcium:
385.18
mg
|
Iron:
0.52
mg
Paleo/Dairy-Free Adaptation
Use 1 cup Savory Cashew "Cheese" (recipe below) in place of the cream, salt, pepper, cayenne, nutmeg, cheddar and parmesan. Instead of the directions above, melt 2 tablespoons coconut oil in a medium saucepan over medium heat. Stir in the cashew cheese and stir until incorporated. Stir in the spaghetti squash. Pour the mixture into a buttered 8×11-inch baking dish. Arrange the sliced tomatoes over the squash. Drizzle the olive oil over the casserole. Bake for 50 minutes, or until the tomatoes are roasted and the edges are just turning golden brown. Cool for 10 minutes and serve.
Find The Grain-Free Family Table here.
Want More Featured Cookbook Recipes?
Here are a few of my favorites:
Smashed Steak Skewers + Cherry BBQ Sauce – These tasty steak skewers from Nom Nom Paleo: Food for Humans are one of my favorite recipes from the book.
Paleo Bread – This light, fluffy paleo bread from Ditch The Wheat's cookbook takes about 10 minutes of hands-on time to make. My kids literally do a happy dance every time I pull a loaf out of the oven.