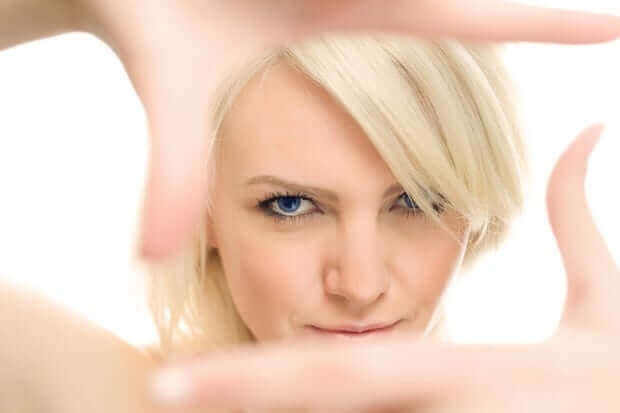 I Didn't Know The Difference Between A Linebacker and a Wide Receiver . . .
But on the day my best guy friend snuck into the all-girls dorm, scooped me out of bed, and carried me to watch the Broncos stomp the Falcons I didn't care. I was Cinderella at the ball, or at least someone who was **not** having a bad day with her autoimmune disorder.
Now call me vain, but for me the worst part wasn't the chronic pain, fatigue, or endless trips to different doctors. Nope, it was the GREEN PUSS that oozed from my acne-ridden face. It was the way size two jeans hung on my 5'9, one-hundred and four pound frame. It was the fact that I looked so incredibly sick I was embarrassed to go out and live my life.
Why Am I Telling You This?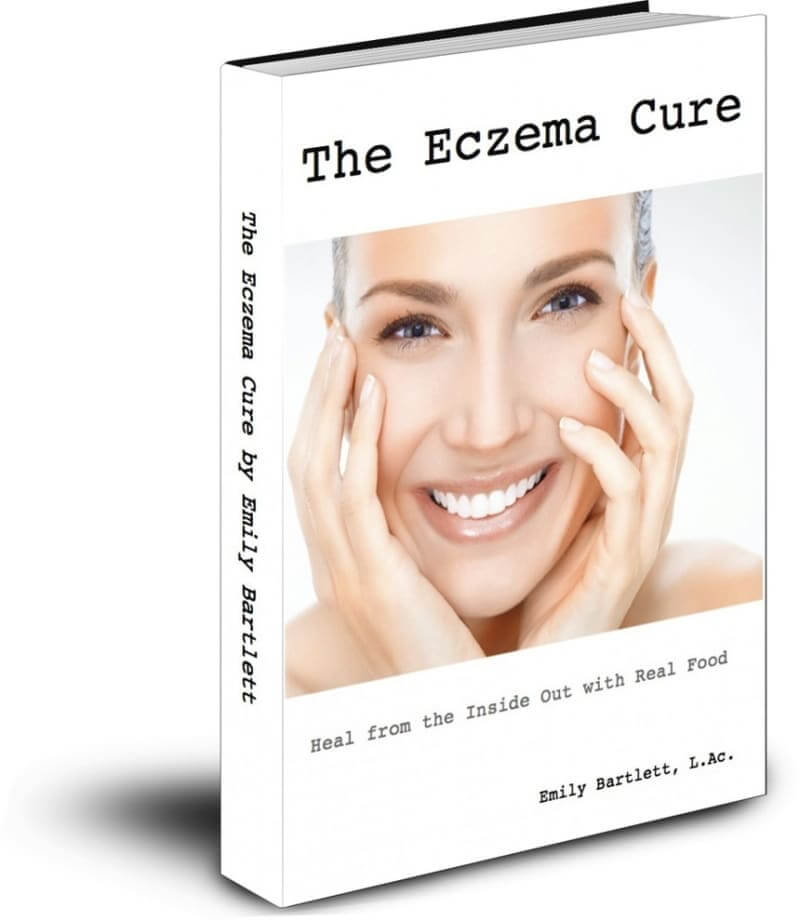 Because though I've never had eczema, I know what it means to want to crawl out of my own skin. I know what it's like to turn to experts for answers, only to have them scribble off a "quick fix" prescription after a 60 second exam.
Annnnnnd because I've received a bazillion emails about eczema, which up till now were responded to with a one or two paragraph response because I didn't have a resource to send you.
Until now.
Over the weekend I downloaded a copy of Emily Bartlett's new ebook, The Eczema Cure, and couldn't put it down. Unlike my healing journey – which includes detours to quack doctors and an incident that left me looking like a surprised geriatric frog – this book gets right down to business. Emily starts out by explaining why dermatologists can't cure eczema, saying:
The conventional treatments for eczema include: steroid creams, non-steroid petroleum based lotions, antihistamines, and anti-itch medicines. These medications work with varying degrees of success, but typically after a variable period of time, eczema flares again.

These treatments fail because stopping the rash does not resolve the reason why the rash is happening in the first place. Eczema (and in fact, most skin conditions) is a reflection of a deeper, internal imbalance typically originating from poor digestion. When a dermatologist gives you creams and medicines to make the skin clear, the internal issues are not addressed.

Using cortisone cream to fix eczema is a bit like painting a rickety house that's about to fall down. It makes it look better, and you may feel better for a short period of time – but ultimately the underlying issues must be healed.

The Eczema Cure, p. 6
From there she tells her own story, including how she implemented the four steps outlined in her book to cure her daughter's eczema. I love the before/after photos because they show just how possible the "impossible" is!

Does This Sound Infomercially?
Let's see then, I'm sure I can come up with a critique or two. First – and I'm not sure this is a critique really – The Eczema Cure is not as extreme as the GAPS diet, which is also effective for eczema. However, I personally think this is a good thing because some people who are totally overwhelmed by GAPS might feel Emily's four steps are more approachable. If you're already doing GAPS, though, you're probably not going to find a whole lot in this book that you haven't already implemented. However, The Eczema Cure does have lots of helpful eczema specific tips (like which moisturizers are best and how to keep babies from scratching themselves).
Second, she recommends sunlight but warns against high EMF (electromagnetic frequency radiation) emitting tanning beds. I totally agree with her, but would like to add that a small percentage of tanning beds actually contain beneficial UVB rays with electronic ballasts rather than magnetic ones. In places where natural sunlight exposure is not available (such as in northern climates during the winter) some experts – including Dr. Oz and Dr. Mercola – say these beds could be beneficial.
Okay, that's the best I could do. It's a fantastic guide, and I learned a lot that I will be passing on to family and friends.
Who Should Read This Book?
There are no quick-fixes with it comes to healing from the inside out, but for those who are interested in making real changes The Eczema Cure takes a lot of guesswork out of the process. Your path will be unique and you may find you need support along the way (Emily includes pointers for where to look if you get stuck), but sometimes the hardest part is just getting a plan together and sticking with it. The Eczema Cure is not rocket science and you may have heard some of it before, but the beauty of this book is that it shows readers how to put things into practice and encourages them to stick with it. Emily has shared this method with hundreds of patients in her California practice and seen great results, so if you…
Want to know how steroids and antibiotics can make your condition worse rather than heal it
Need help identifying environmental and dietary triggers and putting an end to those flares!
Want to know how to "put out the fire" that causes your itchy, red, oozing rash
Need help selecting the supplements and nutrients your body needs to heal
Are looking for gentle detoxification tips
Want to help a little one who is suffering from eczema
And would like to do #'s 1-6 on this list while eating pizza, Mexican carnitas, sauerkraut, kombucha, ice cream, and fudge, then check out this book!
FREE Ebook: DIY Body Care Gifts Made Simple
Do you want to give gorgeous, handcrafted gifts for family and friends, without spending a bunch of time on them?
Then I'd love to give you a free copy of DIY Body Care Gifts Made Simple – my step-by-step guide to making gorgeous handcrafted gifts without stressing yourself out – as a gift for signing up for my newsletter. I'll show you how to make vintage labels, luxurious lotion bars, lip balms, sugar scrubs, body sprays and more like a pro. Sign up for my newsletter and you'll be redirected to the download page immediately!