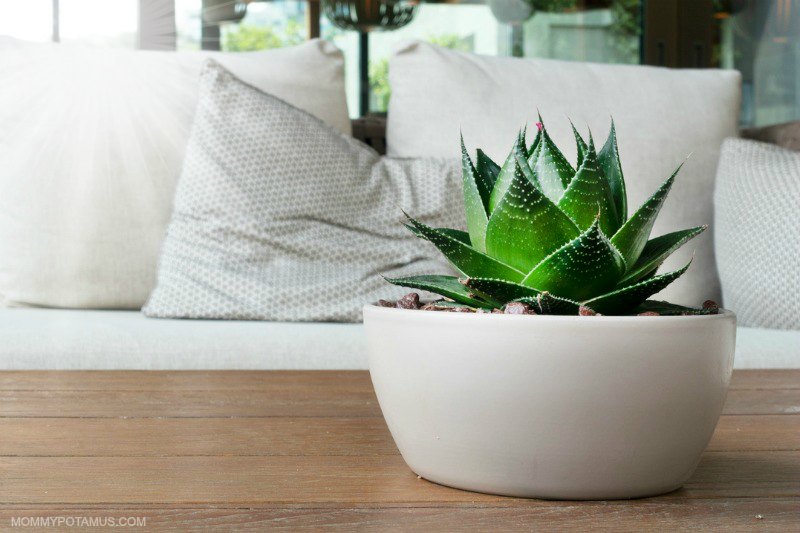 Inside: So you've switched over to natural cleaners and swapped out artificially-fragranced air fresheners for beeswax candles, but you want to take clean air to the next level. Here's a breakdown of common indoor air pollutants and where they come from, plus recommended purifiers that capture them.
If you could hold a scanner up in your living room and see what's in that air you're breathing, what would you expect to see? Oxygen, for sure, and some nitrogen and the carbon dioxide that trees love so much. Unfortunately, if the average indoor environment came with an ingredient label like food does, you'd probably also see:
Flame retardant particles, benzene, formaldehyde from gas stoves, garbage bags, carpet backing and some fabrics, VOC's from paint and flooring, pressed wood products, glues and cleaning products, pesticides and more – all of which could have short and long term health consequences.
Unfortunately, these chemicals are very common in the average home, which is estimated to be 2-5 times (sometimes up to 100 times) more polluted than the air outside. (EPA) And since many of us spend more than 90% of our lives indoors, that's a big deal.
So what are these pollutants, and what problems do they cause?
According to the New York Times, "Indoor air pollution has been linked to a wide variety of adverse health effects, including headaches, respiratory problems, frequent colds and sore throats, chronic cough, skin rashes, eye irritation, lethargy, dizziness and memory lapses.
Long-term effects may include an increased risk of cancer. Though children, the elderly and those with chronic ailments like asthma, allergies and heart and lung diseases seem especially vulnerable, symptoms may also occur in otherwise normal, healthy persons." (NYT)
People with the MTHFR gene mutation (an estimated 30-50% of the population, including me) might also be considered a vulnerable group due to our reduced ability to detox.
There are thousands of possible pollutants that we could talk about, but here are a few worth worth highlighting:
Mold spores
Flame retardant particles
Volatile Organic Compounds (VOC'S)
Dust, pollen, pet dander
Bacteria and viruses
Let's take a closer look at just a few of those.
Flame Retardant Particles
Many flame retardants come from the same family of chemicals as the banned pesticide DDT. They've been found in human breast milk, and blood levels of common flame retardants doubled in adults every 2-5 years over a 30 year period. (Adgent et. al.) (Chicago Tribune)
These chemicals are associated with lowered IQ, developmental problems, cancer, reproductive problems and thyroid dysfunction. Children are especially vulnerable to their effects, yet a huge percentage of products containing fire retardants are made specifically for children.
Mold Spores
Many people are sensitive to mold so this is a big concern for many families.
Volatile Organic Compounds (VOC's)
Although toxicity varies by the specific compound, VOC's are associated with cancer, liver and kidney damage, central nervous system damage, eye and respiratory tract irritation, headaches, dizziness, fatigue, loss of coordination, allergic skin reactions, nausea, and memory problems.
Where they come from: "household products, including paints and varnishes, cleaning and disinfecting supplies, building materials and furnishings (such as composite wood products), pesticides, craft materials like glues, adhesives, and permanent markers, air fresheners and other synthetic fragrances, dry-cleaned clothing and textiles, carpets, sealing caulks and solvents, vinyl, personal care products and cosmetics.
A few common VOCs are: Acetone, Benzene, Ethylene glycol, Formaldehyde, Methylene chloride, and Perchloroethylene" (EPA)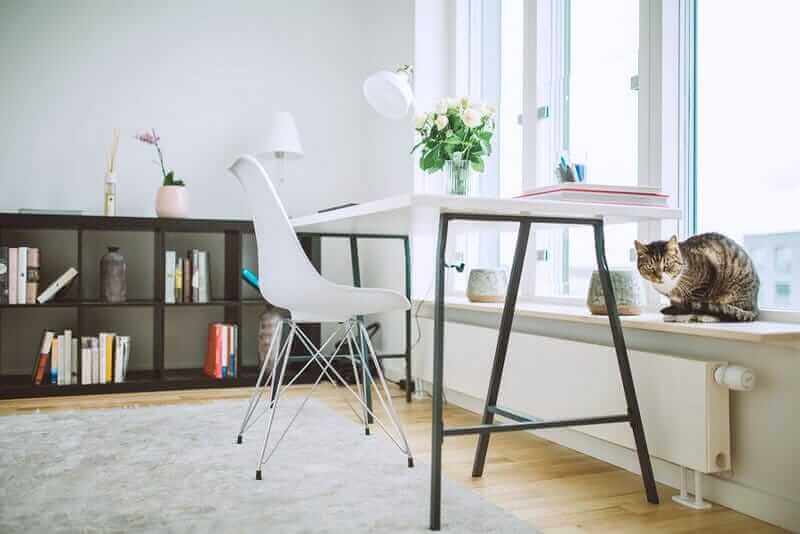 How can I improve the air quality in my home?
There are lots of simple and inexpensive changes you can make – reducing VOC's by switching over to non-toxic cleaning products, for example, and buying furniture that isn't sprayed with chemical flame retardants.
Those strategies made a huge difference in my home, but I still felt it was worthwhile to invest in an air filter – especially after part of our home was remodeled and we felt overwhelmed by the "new house" smell. My husband and I tried to source as many green materials as we could, but it just wasn't possible for some things.
Here's what I learned when I researched the best air purifiers available, plus a review of the one I bought and a few others.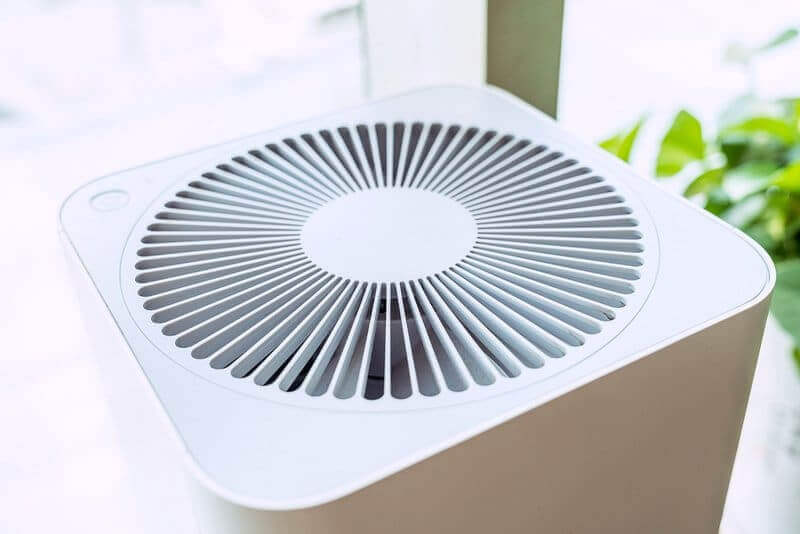 The 5 Main Types of Air Purifiers
There are five main types of air purifying technology. None of them address all concerns, which is why they are often combined to make the most effective air purifier possible.
1. HEPA Filters
Pros: All High Efficiency Particulate Air (HEPA) filters meet Department of Energy requirements to remove 99.7% of particles that are 0.3 microns or larger from the air. They're very efficient at removing mold spores, flame retardants, dust, pollen, pet dander and bacteria. Viruses are typically smaller than bacteria and not necessarily captured well by standard HEPA filters, but some newer HEPA filters claim to trap particles that are 100 times smaller and could be better at capturing viruses.
Cons: Ineffective at trapping gases, fumes, chemicals and odors. Best when combined with another type of filter that addresses these concerns.
2. Activated Carbon
Pros: Activated carbon, also known as activated charcoal, is so good at binding with certain toxins that it's used in emergency rooms to treat food poisoning. It can also filter water and whiten teeth naturally, but for our purposes the important thing to know is that it's very effective at absorbing gases like nitrogen dioxide, fumes, VOC's like formaldehyde, plus other chemicals and odors.
The air filter I use (Healthmate Plus – more info below) also incorporates zeolite, which is similar to activated carbon and is very efficient at trapping formaldehyde, ammonias and carbon monoxide.
Cons: Doesn't remove particles like HEPA filters, and also not efficient at removing germs from the air.
3. UV Filters
Pros: These filters kill bacteria and viruses using UV lights.
Cons: Does not filter out large particles like HEPA filters or gases and chemicals like activated carbon.
4. Ionic Filters
Ionic machines emit negative ions that bind to particles, bacteria and viruses, causing them to fall to the floor. Unfortunately, they do nothing to remove them and therefore the toxins are often reintroduced into the air. Also, ionic filters don't absorb formaldehyde or other VOC's, and they emit some ozone which we'll discuss below. I don't recommend them.
5. Ozone
Although once popular, ozone filters are not very effective at removing indoor pollution, and are considered likely to be harmful to human health by the Environmental Protection Agency. (EPA) I don't recommend them.
What is the best air purifier?
The answer to that question depends on what you feel is most important to filter out and your budget. Here are the options I'd consider based on performance and value.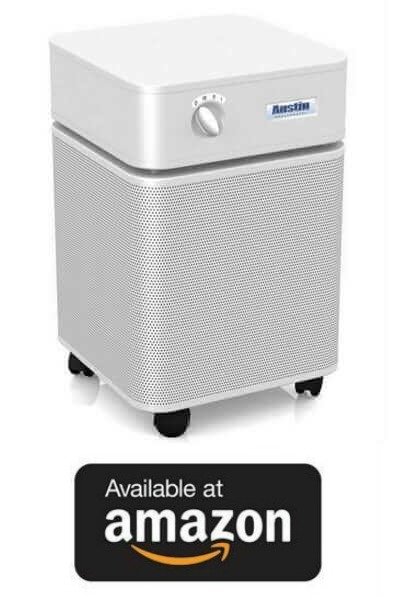 Austin Air Healthmate
This is the air filter I opted for. After a gas leak in Aliso Canyon, California, it was also the supplier of filters placed in every school classroom within a five mile radius.
Testing showed that the leak had already dissipated by the time the filters were installed, which is why no one expected what happened next: test scores went up . . . a lot.
According to this article, this result is "consistent with a growing literature on the cognitive impact of air pollution, which finds that everyone from chess players to baseball umpires to workers in a pear-packing factory suffer deteriorations in performance when the air is more polluted."
Pros:
When airborne-particle physicist and former NOAA scientist used $100,000-plus of equipment to find the best air purifier, he concluded that the Healthmate was the best for individuals who want to remove particulates like mold and pollen, plus chemical concerns like formaldehyde and other volatile organic compounds VOC's.
In our tests for odor removal, the HealthMate's 15 lbs. of activated carbon bested all other air purifiers by a wide margin. (For reference, the Coway doesn't even have a quarter pound of activated carbon.) Its exceptional performance in this area is a big part of why FEMA and the Red Cross chose Austin Air units for deployment at Ground Zero and the surrounding areas in the aftermath of 9/11. The HealthMate's annual operating cost of about $283 also makes it by far the cheapest high-end purifier to run.
The basic Austin Air Healthmate that was tested uses a medical-grade HEPA filter and activated carbon technologies, but the one I bought – the Healthmate Plus – incorporates potassium iodide into the carbon filter for more effective adsorption of additional odors, gases, and chemicals.
There's also a step up from the Healthmate Plus – the Bedroom Machine – which uses a military-grade carbon cloth in addition to granular carbon which enables the carbon to be even more efficient. It's built to meet the requirements set out by the Johns Hopkins University Medical School and endorsed by the National Sleep Foundation.
Each of the Austin Air purifiers mentioned above will cleanse the air for areas up to 1500 square feet.
Warranty Information: All Austin Air products, including the HealthMate, HealthMate Plus+, Allergy Machine, and Pet Machine air purifiers, are backed by a manufacturer's 5 year mechanical assembly warranty under normal residential use, as well as a 5 year pro-rated HEPA cartridge warranty. Made in the USA.
Cons:
When set to the highest setting they can be loud. My husband and I moved into a new construction home recently (which was not our Plan A), and the new carpet and paint fumes were overwhelming. We ran two Healthmate purifiers on high in different parts of the house – they're pretty loud at that setting, but after the initial filtration phase (usually 48 hours to a week) most people set it on maintenance mode (either low or medium).
Because of how strong the VOC's were in the home we're continuing to run our Healthmate purifiers on high overnight, but during the day we turn them down to low or medium and I don't notice them at all. It's made a huge, noticeable difference in air quality for us.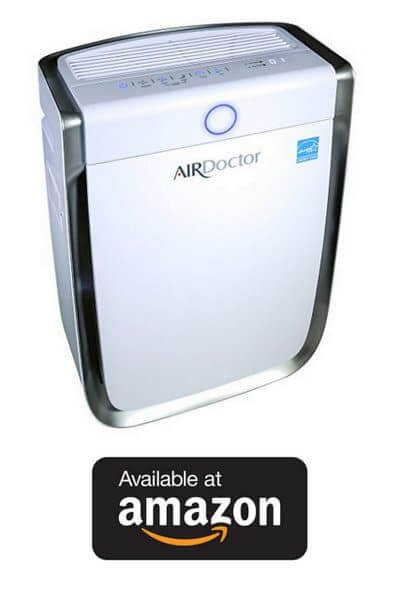 AIR DOCTOR 4-in1 Air Purifier
Pros:
This one is relatively new and makes some impressive claims. According to the manufacturer, the Air Doctor uses an Ultra HEPA filter that captures particles one hundred times smaller than regular HEPA filters, plus activated carbon technology that filters out VOC's and other chemicals. It also:
Comes with an automatic sensor that detects the level of pollution in the air and adjusts filtration levels accordingly
Tells you when the filters need to be changed
Runs about 30% quieter than most filters
Can filter up a room that is up to 2400 square feet
Warranty Information: Warranted to be free from defects in materials and workmanship for one year from the original purchase date.
Cons:
1. Although I think it's possible that the HEPA filter works better than others (there a few other filters that can do this as well), my main question is how it handles VOC's and other chemical contaminants. The amount of activated carbon used in a purifier can vary significantly, from a token 1/4 pound up to 18 pounds. I'm not sure how the Air Doctor performs compared to the Healthmate, which has been independently tested and trusted for use at disaster sites.
2. The Air Doctor contains an ionic filter which I don't recommend because it creates ozone as an unintended byproduct, but that feature can be turned off.
3. Although it is more affordable upfront than the Healthmate models, the carbon filters need to be replaced about every six months and the HEPA filter needs to be replaced annually. The Healthmate filters only need to be replaced every 4-5 years under normal use, so when you add up the cost of additional filter replacements needed to maintain the Air Doctor, you end up spending more overall than if you'd purchased the top-of-the-line Healthmate.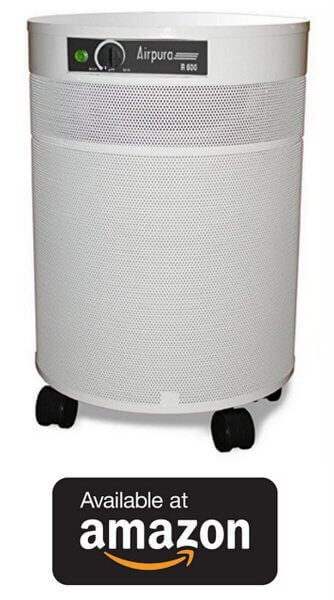 Airpura UV600
Pros
Like the filters above, the Airpura UV600 is a hybrid HEPA filter and activated carbon filter. However, unlike some purifiers, we know how much activated carbon the Airpura contains – a substantial 18 pounds. In addition, it comes with a 20 watt UV germicidal lamp that kills viruses, bacteria, and mold. It also:
Covers up to 2000 square feet
Comes with filters that last a long time (approximately every two years for the carbon filter, five years for the HEPA filter, and 14 months for the UV Germicidal Lamp)
If I were shopping for a new filter today, I would definitely give this one a second look.
Warranty Information: 5 years for parts; 10 years for labor.
Cons
The pre-filter needs to be cleaned every 1-3 months, depending on use and environment.
Other Options
IQ Air HealthPro Plus– Like the filters above, this model is a hybrid HEPA filter and activated carbon filter. It only contains five pounds of carbon (versus 15 pounds of activated carbon/zeolite in the Healthmate Plus), but it captures particles one hundred times smaller than regular HEPA filters and has a display that shows you how much filter life is left. Covers up to 1125 square feet.
Amaircare Roomaid Mini – This is the most affordable option of the ones we've discussed. It contains HEPA and carbon technology and covers up to 250 square feet, making it perfect for children's rooms, hotel rooms, a home office or a desk at work.
Want a FREE ebook of non-toxic cleaning recipes that WORK?
I've created a free ebook for you as a gift for signing up for my newsletter. 7 Non-Toxic Cleaning Recipes That Really Work covers seven recipes that you can make in just a few minutes each for squeaky clean windows, sparkling dinnerware, lemon-fresh countertops, and more. Subscribe to my newsletter below and you'll be redirected to a download page for immediate access to this PDF ebook.
Additional Sources For This Article
Environmental Protection Agency: A Guide To Indoor Air Quality