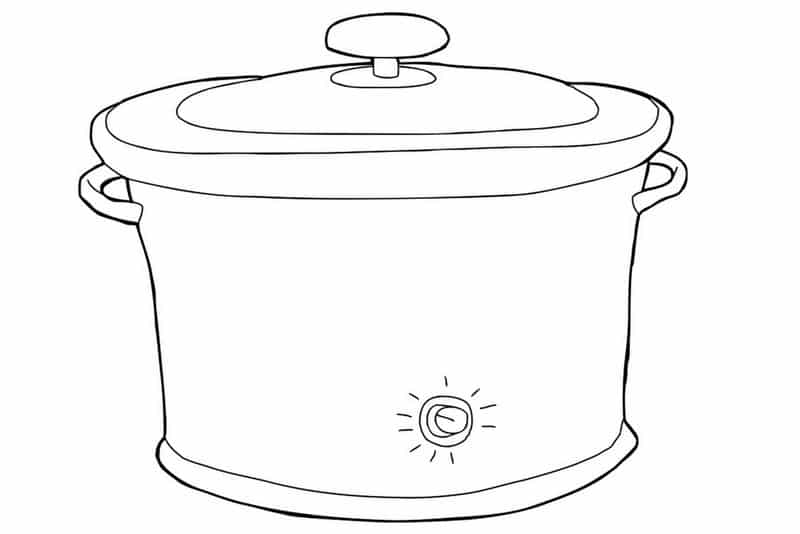 I love slow mornings – sipping coffee while snuggled up on the couch, slowly taking in the world and making plans for the day. My kids? Not so much. They wake up ravenous and full of questions about why crabs don't have eyebrows.
I can't do anything about the questions, but with just a little bit of planning I can stay snugly on the couch while they head into the kitchen for warm, breakfasty goodness. If that sounds like a plan that would work in your house, here are some recipe ideas to get you started: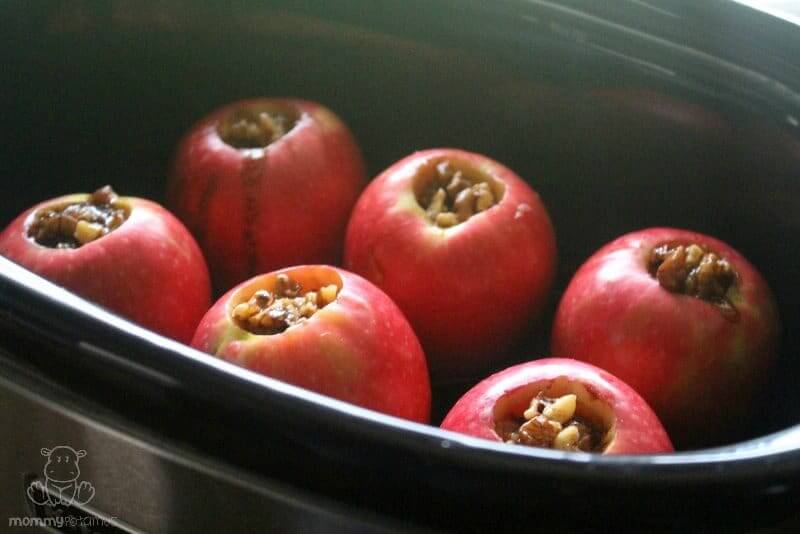 Slow Cooker "Baked" Apples
Make any morning extra special with these slow cooker apples with salted caramel.The aroma alone will have you smiling before you get to the kitchen, promise! We like ours with a quick side of scrambled eggs and/or sausage. Yum!
For kids who don't eat super sweet sweets, this will be a real treat.
Bacon "Omelette" Crock Pot Breakfast
Alyssa over at Sweet Cheeks says that "The delicious smell fills up the house as you sleep, causing visions of bacon to dance in your head!" Uh, yeah! This looks so delish AND easy – can't wait to try it! Since we're one of those families Betty will substitute butternut squash for sweet potato* and add some cheese as well. Since coconut oil maintains it's benefits better than olive oil when heated Betty will make that switcharoo for us, too. You can find the recipe here.
* If your Betty substitutes with butternut squash you might recommend she use 1/3 less since it is usually higher in water content.
Southwest Crockpot Crustless Quiche
Oh yeah, this one looks UH-mazing! Betty is making this for us next week except she's going to sub these pickled peppers for the canned green chilis (we can't find any that don't have BPA) and bacon for sausage. Or to make this casserole more budget-friendly you can substitute this easy homemade spicy sausage recipe.
You can find the southwest breakfast casserole recipe here.