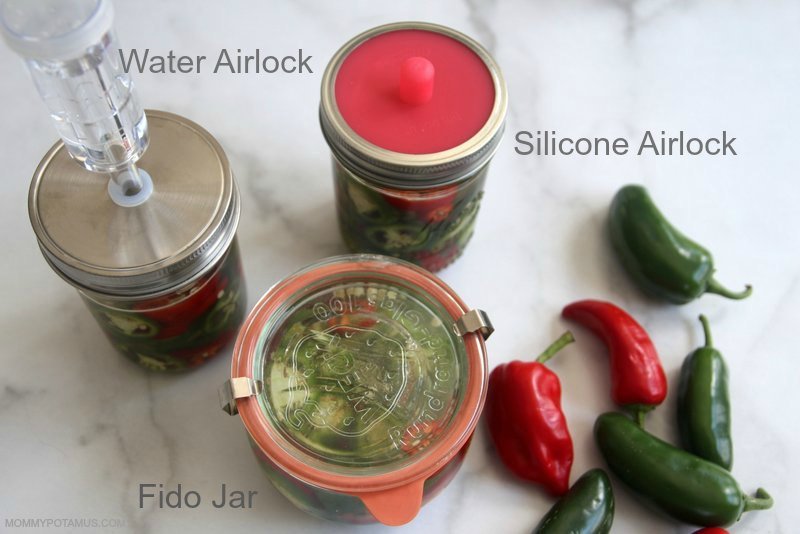 These easy homemade "pickled" jalapenos can take a dish like black bean dip or Mexican 8 layer dip from oohhhkay to OH MY. They're also a delicious way to spice up chicken tortilla soup recipe, cauliflower crust pizza and even homemade egg drop soup. Seriously, trust me on this.
Rich in probiotics and naturally occurring Vitamin C, fermented jalapeños are helpful for supporting the gut microbiome and immune system. They also contain a rich antioxidant and anti-inflammatory compound called capsaicin, which is thought to prevent ulcers – who would have thought? ¹
Just three simple steps and you're done.
A Note On Fermenting Vessels
When I started culturing vegetables I mainly used mason jars and lids, but sometimes my batches molded instead of fermenting properly. I now use fermenting vessels, which use an airlock system to create an anaerobic environment and prevent mold. One of my favorite fermenting lids fits over any wide-mouth mason jar and comes with a built-in date tracker so that you know when your ferment is ready. It's definitely worth picking up a few in my opinion.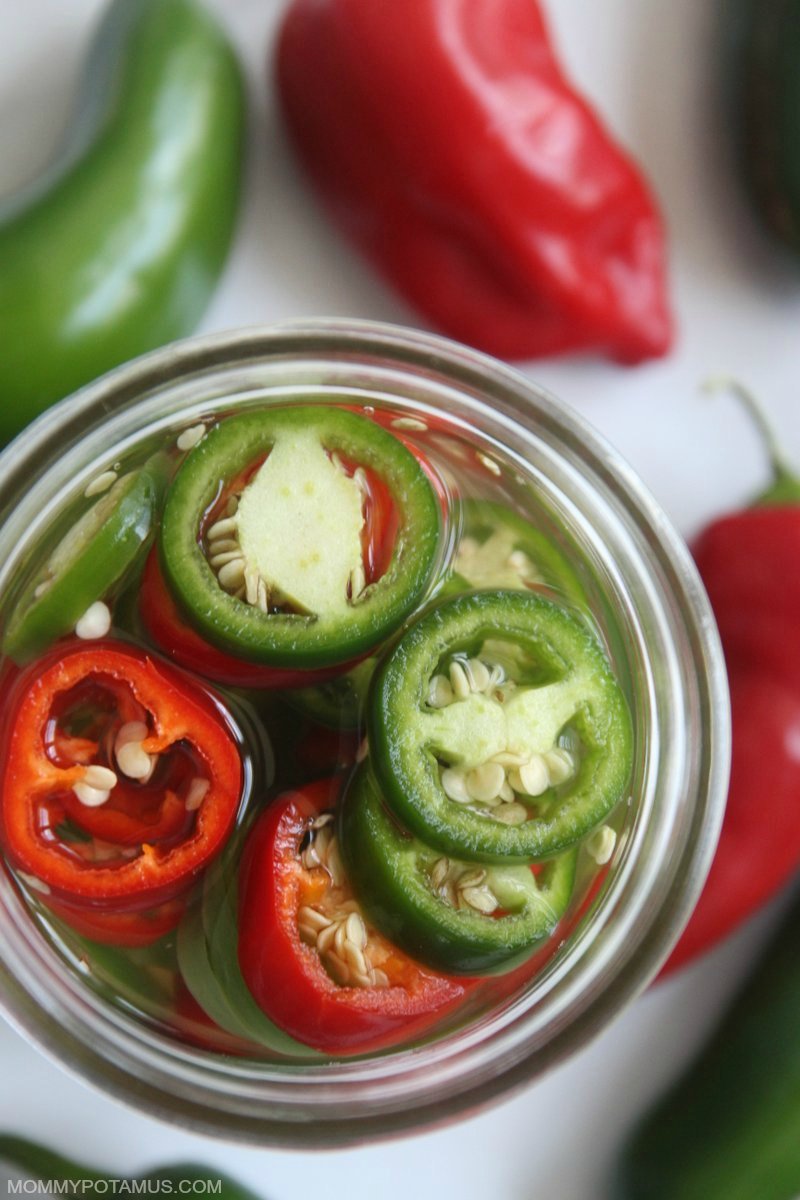 Easy Fermented Jalapeños
Note: To take the heat down a notch, remove most of the seeds before you place jalapeños in the jar.
Fermented Jalapeños
Instructions
Place jalapeños, garlic and salt in a fermenting jar or 16 oz mason jar.

Fill with filtered water, leaving one inch of space at the top

Cover tightly with lid and shake until ingredients are mixed. Cover with a dish towel and leave on the counter for 5-7 days.

Transfer to the fridge for long-term storage. I have a batch from a large harvest over a year ago that is still good!
Nutrition
Calories:
0
kcal
|
Carbohydrates:
0
g
|
Protein:
0
g
|
Fat:
0
g
|
Saturated Fat:
0
g
|
Polyunsaturated Fat:
0
g
|
Monounsaturated Fat:
0
g
|
Trans Fat:
0
g
|
Cholesterol:
0
mg
|
Sodium:
0
mg
|
Potassium:
0
mg
|
Fiber:
0
g
|
Sugar:
0
g
|
Vitamin A:
0
IU
|
Vitamin C:
0
mg
|
Calcium:
0
mg
|
Iron:
0
mg