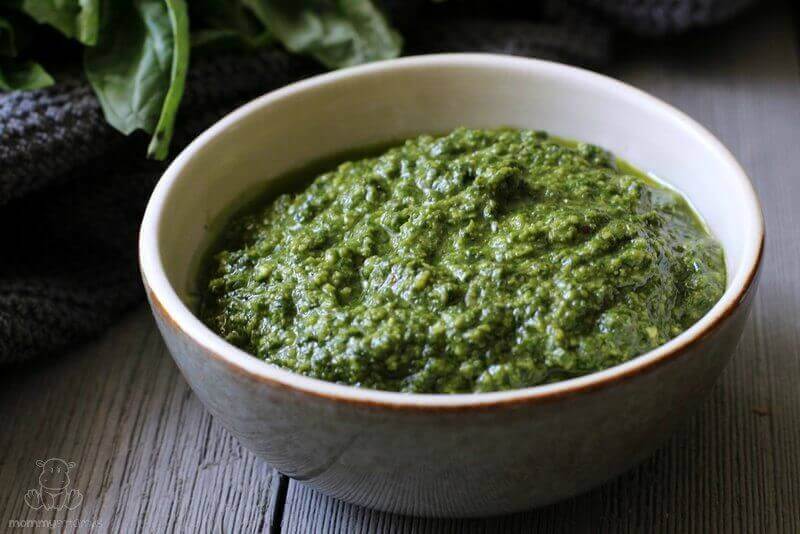 Pesto is like summer in a bowl, bringing sun-infused deliciousness to just about everything that touches my table when our garden is in full-swing. I use it in this one-pan skillet chicken recipe, slathered over steak or fish, tossed with grilled veggies, mixed into pasta, sauteed with shrimp, and as a topping for gluten-free pizza.
It's so simple to make and a perfect way to use up basil, which is abundant in gardens and farmers markets during the spring and summer. I hope you love it as much as we do!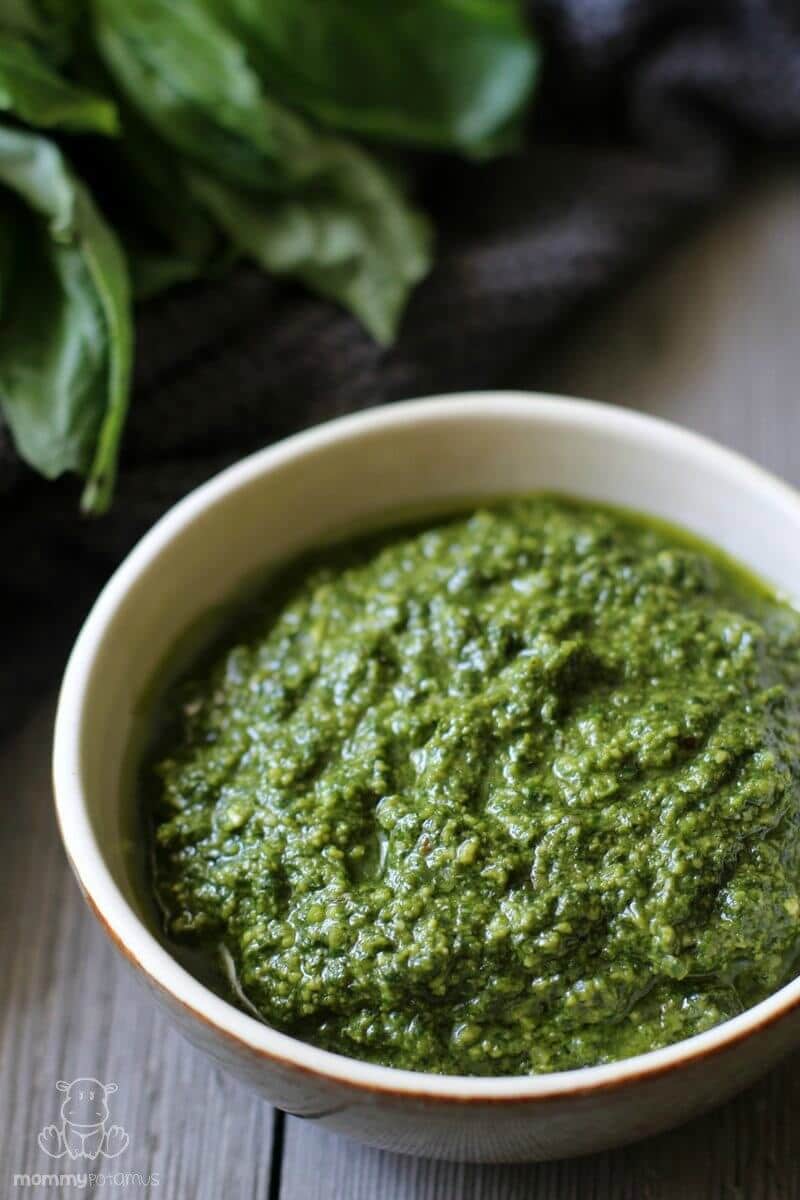 Pesto Recipe
Instructions
Add basil and pine nuts to a food processor and pulse a few times. Scrape down the sides, add in the garlic and cheese, and pulse several more times. Turn the food processor on and slowly pour in the olive oil, then the salt and pepper. Taste and add more salt and pepper if needed, then serve.

Want more summer-inspired recipes?
Here are a few of my favorites:
1. Shish Kabob Marinade – While I love the sound of sizzling steak and the feeling of relaxed celebration that outdoor grilling brings, lets be real. The BEST part of grilling is that my kitchen is mostly clean when the meal is done. This marinade is super simple and flavorful.
2. Zucchini Pizza Crust Recipe – This zucchini pizza crust is the perfect way to use up extra zucchini, just ask my kids! It's gluten-free, easy to make, and perfect for a relaxed weeknight meal.
3. Chicken Pesto Pasta With Zucchini Noodles– The bright, fresh flavors of basil and tomato in this chicken pesto make it one of my favorite summer dishes.It's a one-skillet meal, which means fewer dishes to clean up (yay!)