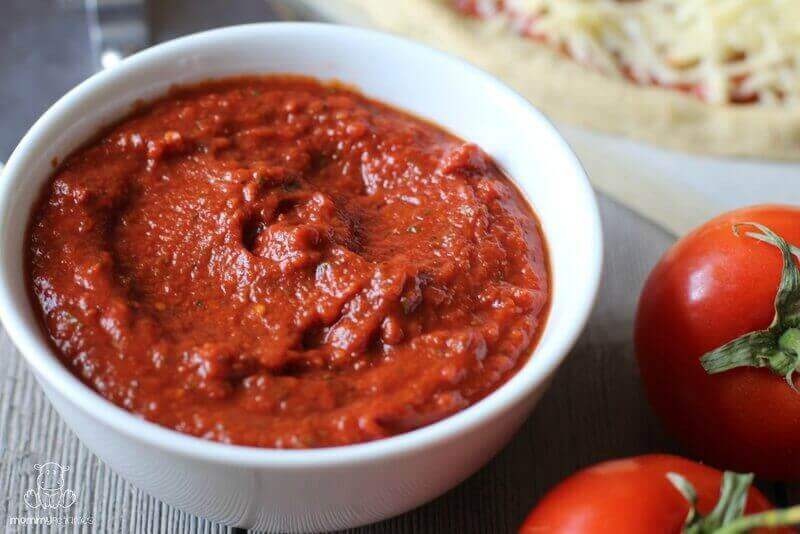 Whether it's this cauliflower pizza crust, this zucchini one, or this cassava flour version, Friday nights at my house almost always mean pizza and a game or movie with my littles. The goal is to relax, have some fun, and then send the kids off to bed on time so my husband and I can gush over how much we love them while crossing our fingers that no one comes out for fourteen thousand drinks of water hang out.
Simmering homemade pizza sauce for 30-45 minutes is not part of my relaxation strategy, so I skip it for a much quicker and easier method. Until recently it wasn't quite as good as traditional pizza sauce, but then I discovered a no-cook approach that rivals my favorite cooked version.
The bright, zesty tomatoey goodness of this homemade pizza sauce is infused with the flavor of garlic and herbs, and it's so easy to make. One batch is just about right for two 10-12 inch pizzas, which is perfect for Friday night pizza, which is one of my favorite family traditions. I hope you love it!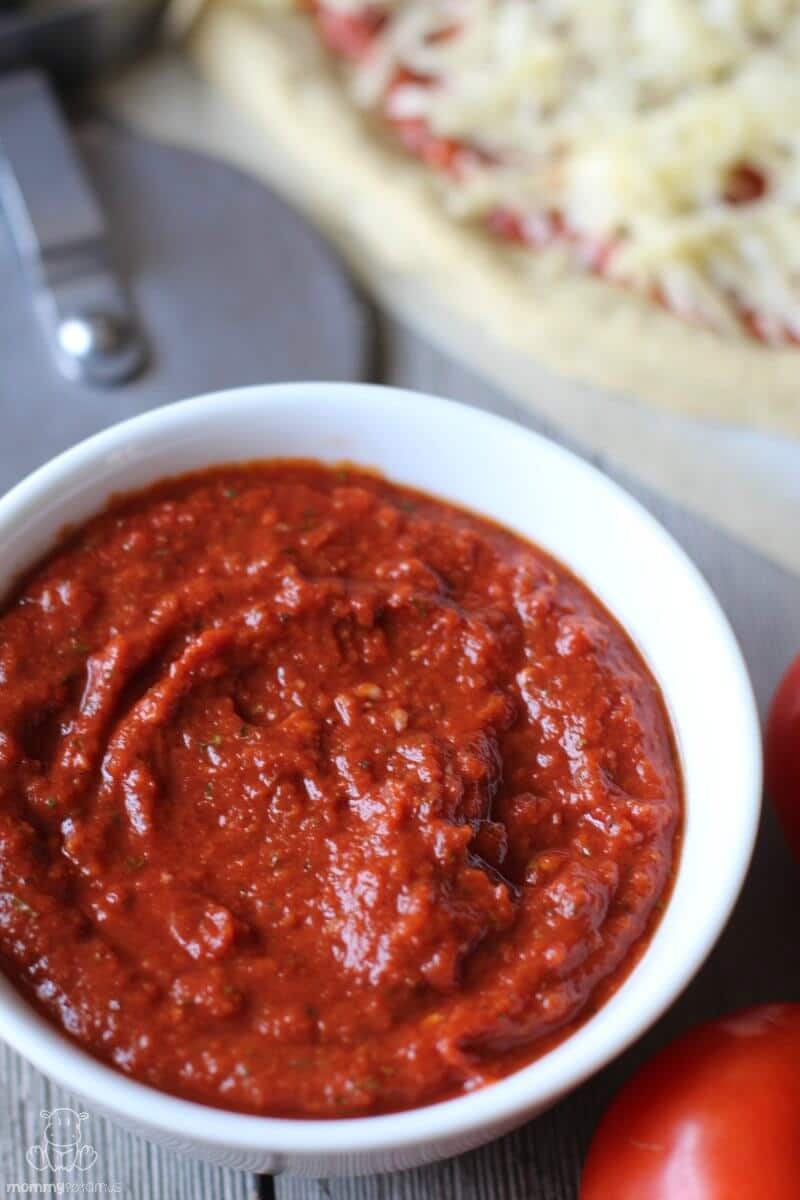 Homemade Pizza Sauce
Makes enough sauce for about two 10-12 inch pizzas.
Instructions
Place all ingredients except the water in a food processor and blend together. I like my sauce to have a little chunkiness from the tomato so I'm careful not to over-blend. If needed, add some water to thin the sauce to the consistency you prefer.
Nutrition
Calories:
0
kcal
|
Carbohydrates:
0
g
|
Protein:
0
g
|
Fat:
0
g
|
Saturated Fat:
0
g
|
Polyunsaturated Fat:
0
g
|
Monounsaturated Fat:
0
g
|
Trans Fat:
0
g
|
Cholesterol:
0
mg
|
Sodium:
0
mg
|
Potassium:
0
mg
|
Fiber:
0
g
|
Sugar:
0
g
|
Vitamin A:
0
IU
|
Vitamin C:
0
mg
|
Calcium:
0
mg
|
Iron:
0
mg