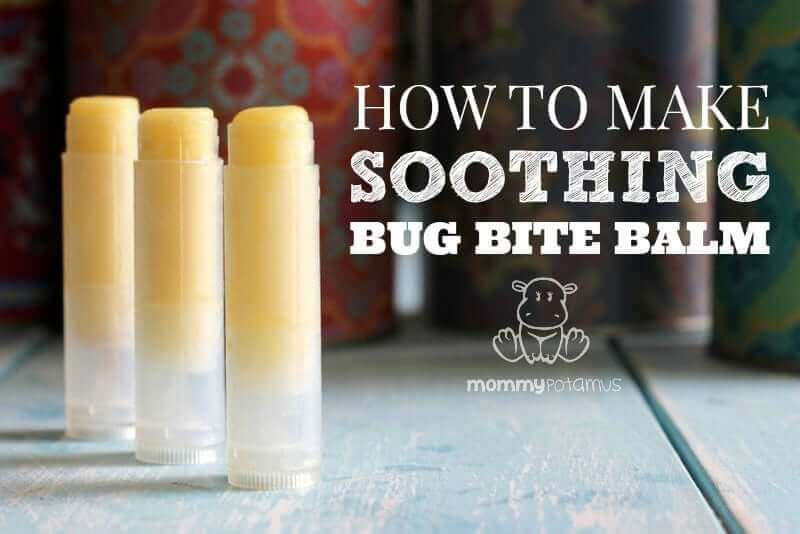 Sneak Attacks
In a perfect world they never happen. We always apply homemade bug spray before heading outside, and when an afternoon picnic turns into an evening soiree swarming with mosquitos, we're prepared.
But in the real world, sometimes a child decides to poke a stick in that "volcano" at the park, only to release a steady stream of angry ants. Want to know how to stop bug bites from itching? You'll want to have this soothing bug bite balm on hand.
Unlike pure essential oils which can spill, this blend of tea tree and lavender essential oil is the perfect thing to keep in your bag. It's kid safe, and has long been used for cuts, scrapes, and relief from itchy bug bites. As a bonus, it has a fresh, clean scent that calms as it soothes. As is true with most remedies, this formula works best when used with additional therapies such as hugs and kisses. 🙂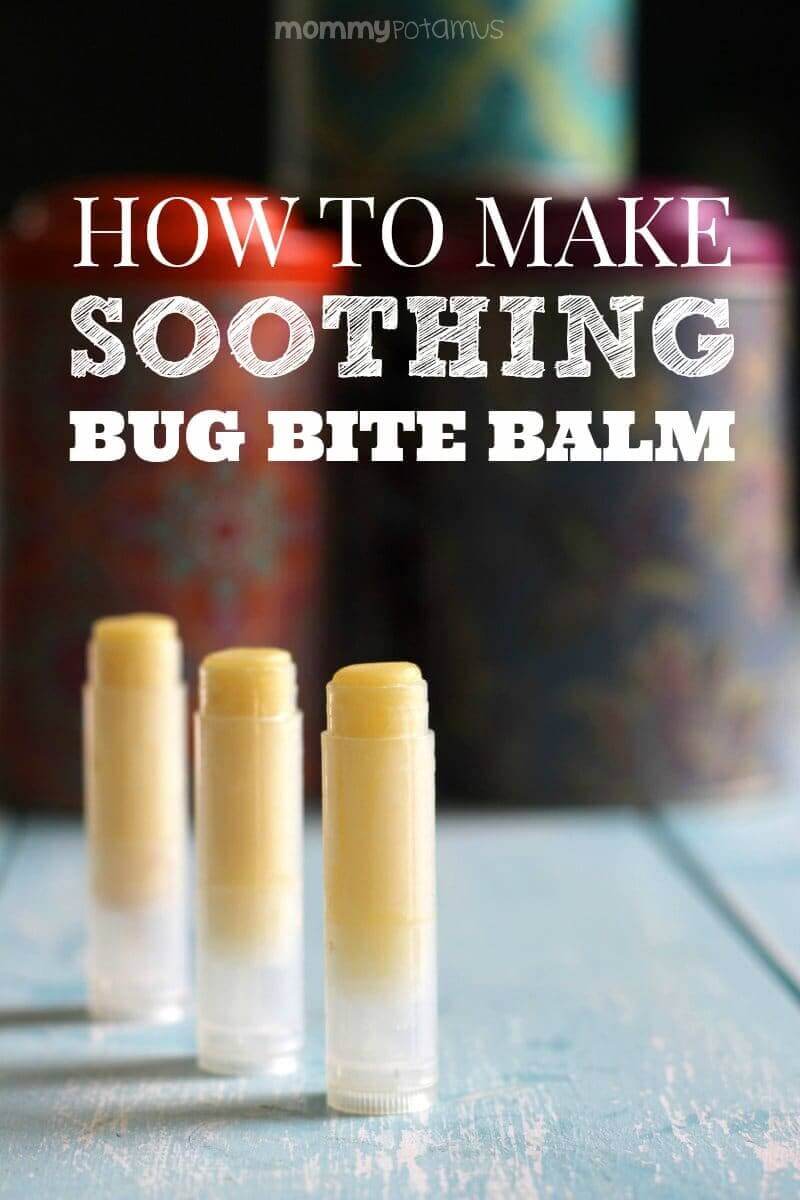 Video: How to Stop Bug Bites From Itching
And for those of you who prefer written instructions…
Bug Bite Balm Recipe
Makes approximately 3/4 oz (three .25 ounce tubes or five .15 tubes)
Ingredients
Equipment
Double boiler (or a stainless steel bowl set in side a pot of boiling water)
Lip balm tubes or pots (Mine were .25 oz so I only needed three, but I don't see any in this size available right now. You could use five .15 oz containers, or three of these these lip balm pots or three of these lip balm tins)
Container with spout
Instructions
Gently melt beeswax and cocoa butter in a double boiler. When the mixture is completely melted, add essential oils. Quickly transfer the mixture to a container with a spout and pour into lip balm tubes.
To Use
Apply to bites as needed.
Want more research-backed natural remedies?
No problem, I've created a free ebook for you – Kitchen Apothecary: 25+ Natural Remedies Using Ingredients From Your Pantry – as a gift for signing up for my newsletter. You'll also get updates when I post about safe essential oils for pregnant/breastfeeding mamas, exclusive gifts and coupons (I was able to give away a jar of free coconut oil to anyone who wanted it recently!), plus other goodies.
Sign up using the form below.