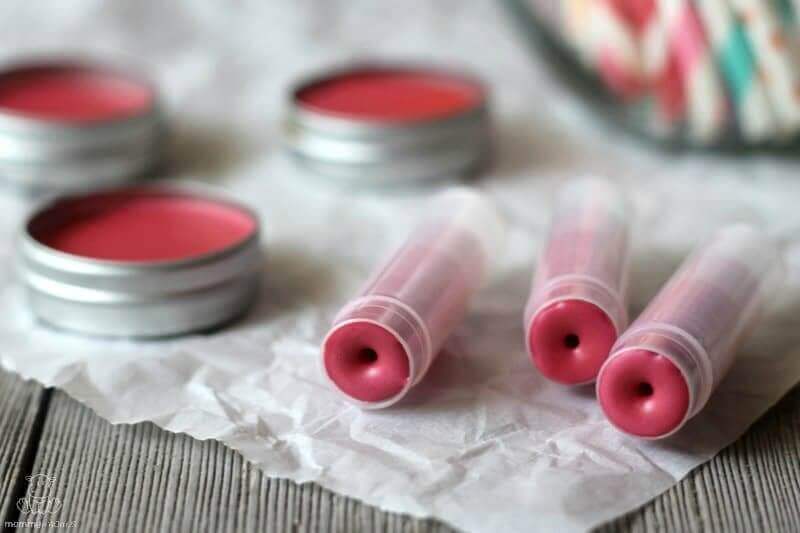 Which makeup personality are you?
A) I've perfected the "no makeup" makeup look. My face looks so fresh and dewy people think I roll out of bed singing as birds and random squirrels make my bed.
B) Well, in the past few years makeup hasn't really been a priority. One time I may have even gotten distracted in the middle of getting ready and ended up at the grocery store with eyeliner on only one eye. Fine, twice.
C) Makeup?
Whatever your style, I think you're going to love the soft, sheer blush color of this tinted lip balm recipe. It one of my tried-and-true staples that moisturizes and protects, but is light enough to be worn year-round. It's also made using the same mica powder as this homemade blush, which you can whip up in just a few minutes to go along with your lip balm.
No Time To Make Your Own?
This tinted lip balm is made with excellent ingredients, including many of the same ones you'll find below.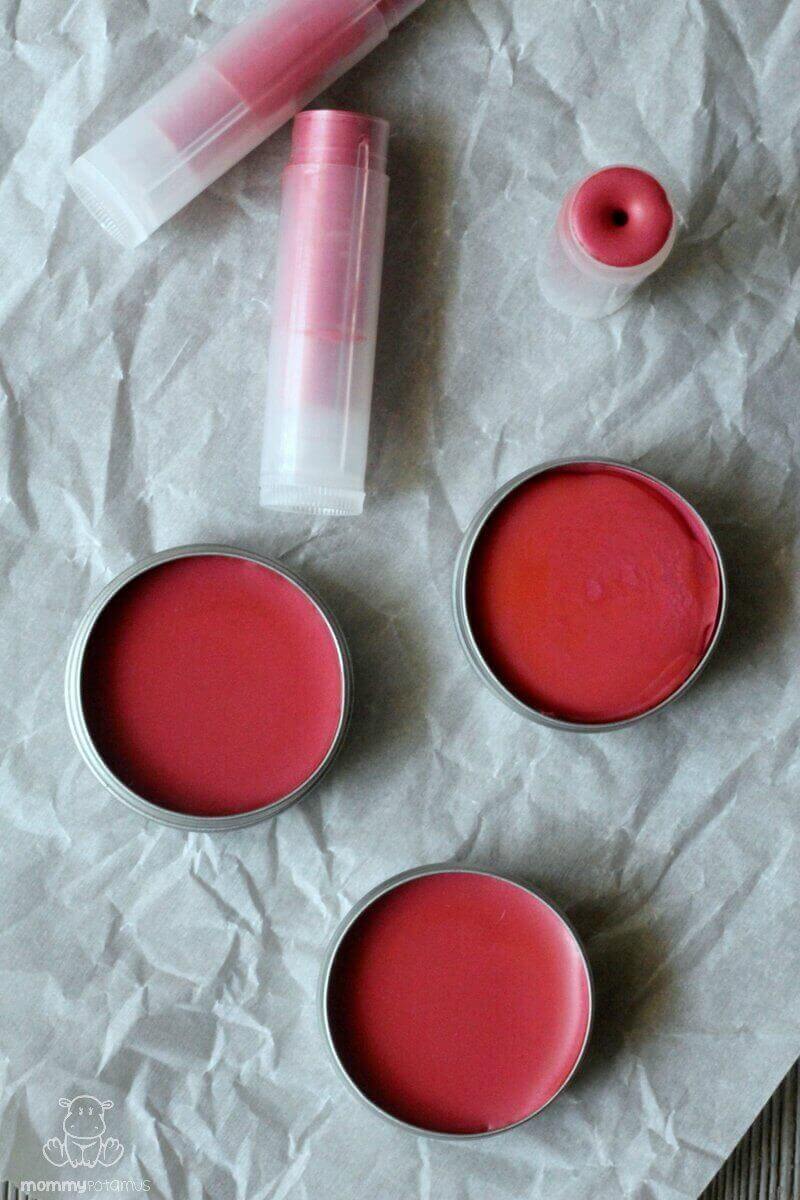 Tinted Lip Balm Recipe
Instructions
In a double boiler (or a stainless steel bowl set inside a pot of boiling water), melt cocoa butter and beeswax.
Add in the olive/almond, or jojoba oil and stir until thoroughly melted.
Stir in the mica powder and stir thoroughly. Remove from heat and allow to sit for a minute or so, then stir again.
Pour the liquid into .15 ounce lip balm tubes or 1/2 ounce tins and allow to cool.
Suggested Expiration Date
One year from the time it is made.
FREE Ebook: DIY Body Care Gifts Made Simple
Do you want to give gorgeous, handcrafted gifts for family and friends, without spending a bunch of time on them?
Then I'd love to give you a free copy of DIY Body Care Gifts Made Simple – my step-by-step guide to making gorgeous handcrafted gifts without stressing yourself out – as a gift for signing up for my newsletter. I'll show you how to make vintage labels, luxurious lotion bars, lip balms, sugar scrubs, body sprays and more like a pro. Sign up for my newsletter and you'll be redirected to the download page immediately!