Okay, an arctic wind probably WON'T tousle your hair playfully and send goosebumps up your spine after one sip, but if you loved York Peppermint Patties growing up I've got just the thing for you.
Cool, refreshing, and delightfully free of questionable additives like PGPR and fake flavorings, this chocolate peppermint superfood smoothie is a nutrient-dense way to fuel your day.
What Are Superfoods?
Deep in the Amazon rainforest, guarded by tribes of tamarin, capuchin and flying monkeys, grows the acai fruit. More commonly known as the 'beauty berry,' acai has been revered for generations for its health promoting properties.
In another corner of the earth, which is also known as my barn, sits a nest full of golden-yolked eggs. What do these two things have in common? Why, they're both superfoods of course!
Though marketers would like us to believe that this special category of foods only grows in distant, exotic lands, the truth is that nutrient-dense foods can be found just about anywhere. Superfoods, as we call them, are simply foods that contain high concentrations of nutrients that are needed for optimal health."
In this recipe, you'll find superfood ingredients that are both plant and animal-based. Let's take a look at some of them . . .
Egg Yolks
Egg yolks are sometimes referred to as "Nature's Multivitamin." They contain vitamins A, E, D, B, K, and E as well as omega-3 fatty acids, choline and all nine essential amino acids. I personally feel comfortable consuming them raw as long as they come from healthy, pastured chickens, but you can boil them before adding them if you prefer. For more information on the safety of raw eggs, I recommend this article from Lauren Geertsen, NTP.
Gelatin
Gelatin is rich in amino acids such as glycine, which assists with detoxification and promotes good sleep. It also contains proline, which along with glycine supports collagen production. In addition, it's also a good source of protein – about 6 grams per tablespoon. Like eggs and milk, the quality of the source is important, which is why I recommend buying gelatin obtained from grass-fed cows.
Another consideration is the "clump factor." Regular gelatin tends to clump together when added to smoothies, but the cooked form – known as hydrolysate – does not. Great Lakes Gelatin produces hydrolysate gelatin from pastured cows that remains smooth even when stirred into cold liquids.
Coconut Milk / Coconut Oil
According to the BBC's website, Good Food, "Coconuts contain significant amounts of fat, but unlike other nuts, they provide fat that is mostly in the form of medium chain saturated fatty acids (MCFAs) in particular, one called lauric acid.
Lauric acid is converted in the body into a highly beneficial compound called monolaurin, an antiviral and antibacterial that destroys a wide variety of disease causing organisms. It is therefore now thought that consumption of coconut milk may help protect the body from infections and viruses."
Coconut milk also contains bone building phosphorous and soothing magnesium, making it one of my favorite kitchen ingredients.
Cacao Powder
Rich in iron, copper, zinc, magnesium, calcium and sulphur, cacao powder also contains antioxidants such as theobromine, which is thought to increase focus and alertness.
Optional Add-Ins
To boost the nutrient-value of your smoothie, try adding maca powder, dessicated liver powder, probiotics or raw cod liver oil.
In citrus or berry-based smoothies I often add a natural form of Vitamin C, like acerola powder.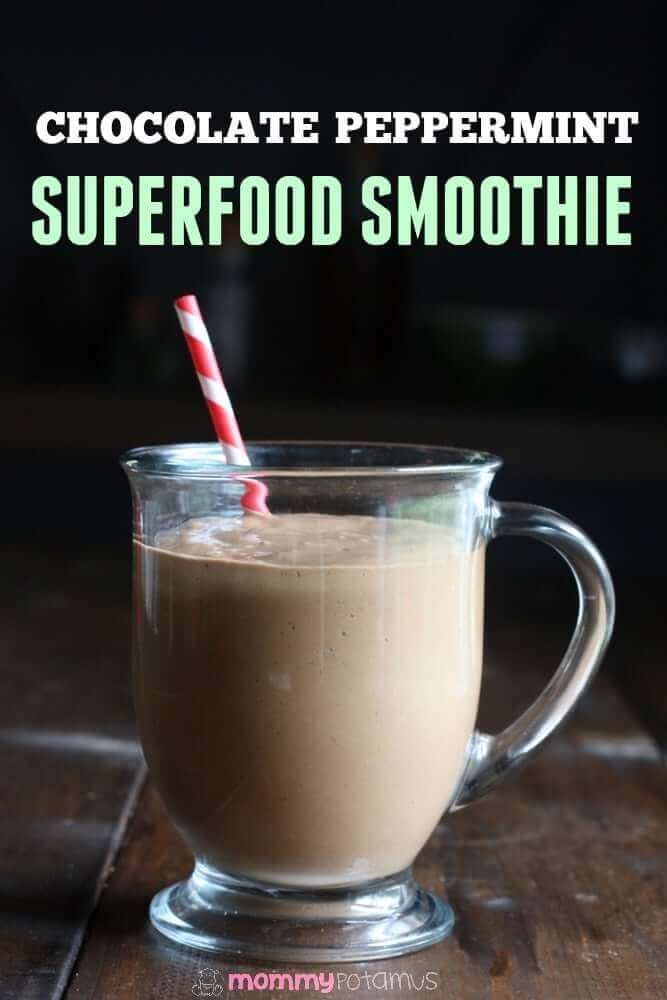 Chocolate Peppermint Superfood Smoothie
Instructions
Add banana, avocado, milk, 1 tablespoon honey/maple syrup, cacao, vanilla, 1/4 teaspoon peppermint extract, ice and gelatin to blender. If desired, add optional egg yolks, almond butter, and additional supplements/add-ins. Turn blender on, remove cap from the blender lid, and pour in additional liquid/ice if needed. When the smoothie reaches your preferred consistency, add coconut oil/butter through the hole in a slow, steady stream. Taste, add additional 1/4 teaspoon peppermint extract and/or sweetener if desired, and serve.
Nutrition
Calories:
0
kcal
|
Carbohydrates:
0
g
|
Protein:
0
g
|
Fat:
0
g
|
Saturated Fat:
0
g
|
Polyunsaturated Fat:
0
g
|
Monounsaturated Fat:
0
g
|
Trans Fat:
0
g
|
Cholesterol:
0
mg
|
Sodium:
0
mg
|
Potassium:
0
mg
|
Fiber:
0
g
|
Sugar:
0
g
|
Vitamin A:
0
IU
|
Vitamin C:
0
mg
|
Calcium:
0
mg
|
Iron:
0
mg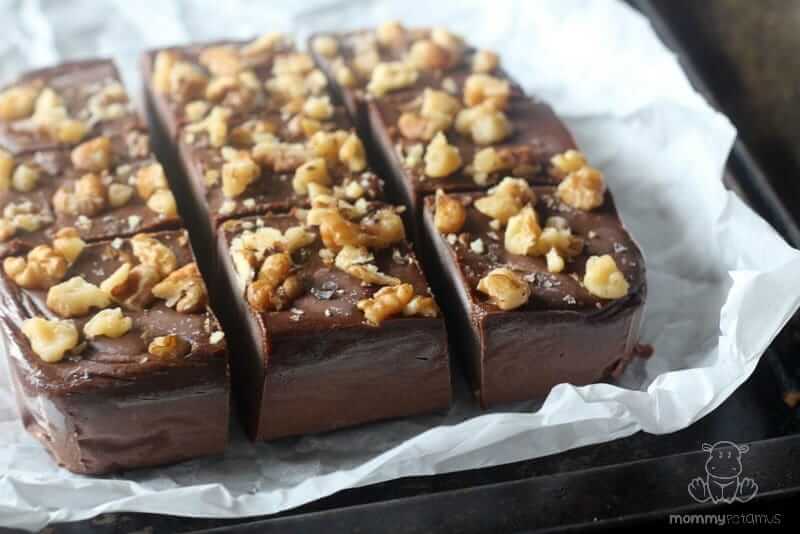 Pssst! If you like this recipe here are some more I think you'll love:
Chocolate peppermint freezer fudge – This recipe reminds me of biting into a Thin Mint cookie, and it only takes 10 minutes of hands-on time to make.
Chocolate Overnight Oatmeal – Creamy, chocolatey and rich in healthy fats, these overnight oats are a simple and delicious make-ahead breakfast recipe.