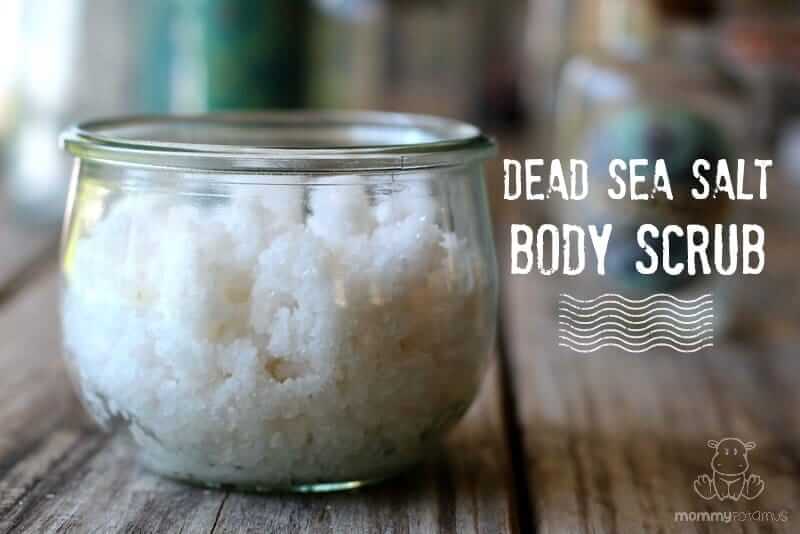 Love dry, flaky dragon skin? Then take my advice and skip this post, because this Dead Sea salt scrub recipe leaves skin soft, dewy, and positively glowing. Unlike most scrubs that stay on the surface of your skin, it melts slightly as it gently exfoliates, infusing skin with minerals that support skin firmness and elasticity. Oh, and it feels AMAZING when you apply it. Invigorating and stress-relieving, with a side of happy citrus aroma for good measure.
So, what's so unique about Dead Sea salt?
Once the site of cosmetic workshops believed to have been built by Cleopatra, the Dead Sea has long been revered for its health and beauty benefits. (source) The unique mineral composition of its mud and salt have drawn the attention of beauty product formulators both ancient and modern, and rightly so. As New York dermatologist Francesca Fusco, MD, told Elle:
Ordinary salt is largely sodium chloride, which is very dehydrating, but mineral salt, such as Dead Sea salt, is rich in magnesium and calcium, which improve hydration by strengthening the barrier function of the skin.

An example I give my patients is that when you sit in a non-salt bath, your skin wrinkles and prunes. But that doesn't happen in salt water because salt reproduces an environment in balance with your skin in which your skin doesn't leak out moisture."
In addition to magnesium and calcium, Dead Sea salt also contains minerals like potassium, zinc, phosphorous, sulfur and manganese – all of which are necessary for healthy skin.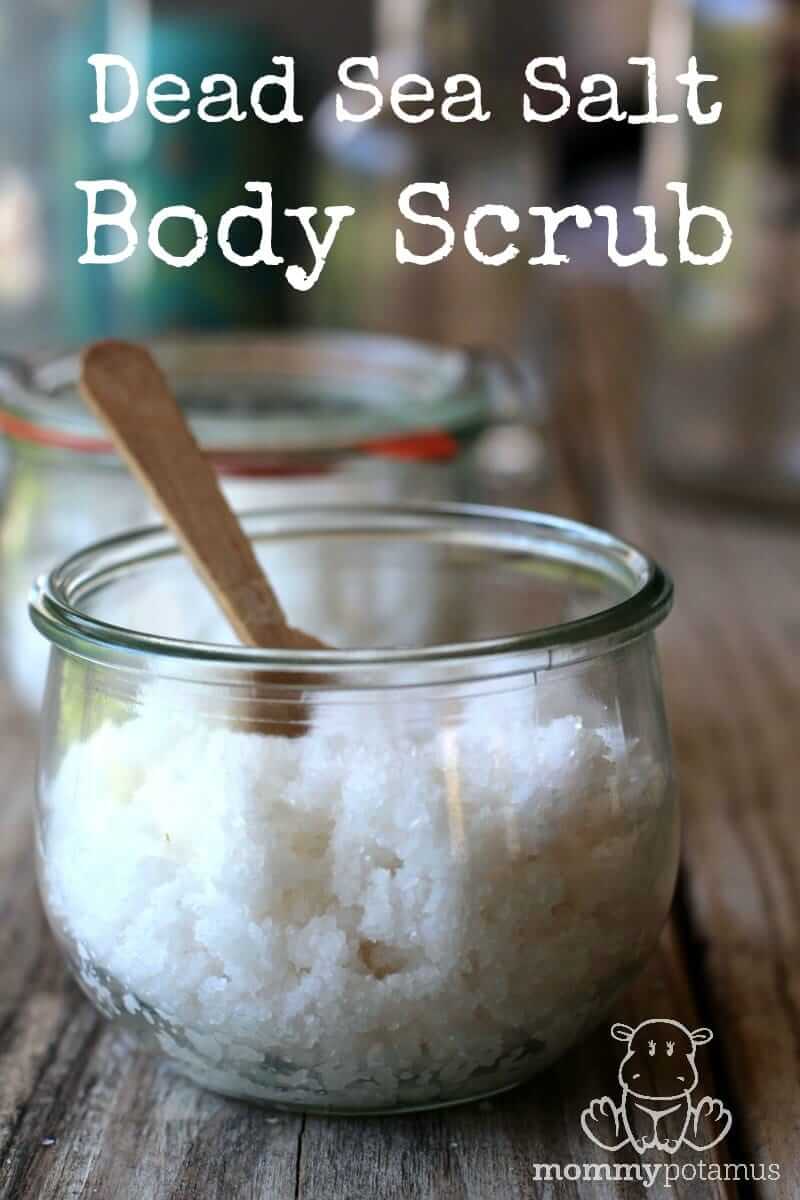 Dead Sea Salt Scrub Recipe
Ingredients:
*It is essential that you use steam distilled because cold-pressed lime essential oil is phototoxic. Find steam distilled lime essential oil here, or you can use this steam distilled lemon. Other good scent options are lavender and peppermint essential oil, although if you use peppermint I recommend reducing the amount to 20-25 drops at the most – it is very strong!
How To Make Dead Sea Salt Scrub
Combine all ingredients in a bowl. Store in a clean, airtight jar. If essential oils are used, it is best to store the scrub in a dark cabinet to prevent oxidation.
How To Use Dead Sea Salt Scrub
If you plan to shave, use the scrub beforehand. Be aware that if you have any cuts the salt may sting, so it would probably be better to wait until they've healed. Start by applying to hands and feet*, then arms and legs, working with circular motions toward the heart. Be aware that the coconut oil may cause the bottom of the shower/tub to become slippery – I recommend standing on a hand towel or non-skid bath mat. After bathing/showering, follow with a moisturizer such as this intensive moisturizing lotion, this lavender body butter, or a single oil such as coconut, almond, or olive. Use up to three times per week.
*As mentioned above, this scrub can make the shower slippery, so use extra caution if applying to feet. Personally, I would limit foot application to baths only.
Shelf Life
If no essential oil is used the shelf life is over a year, provided water is not introduced into the container. If essential oils are added, I recommend using it within 3-6 months so that the oils don't oxidize over time.
More Body Scrub Recipes To Try
Sugar Cookie Body Scrub – The warm vanilla scent of this sugar cookie version makes it one of my favorites.
Vanilla Sugar Cube Body Scrub – These 3-in-1 vanilla sugar scrub cubes are a lovely way to create a spa getaway experience in the middle of a crazy daily schedule.
Citrus Sugar Body Scrub – This scrub has a bright, fresh scent and is easy to make.
FREE Ebook: DIY Body Care Gifts Made Simple
Do you want to give gorgeous, handcrafted gifts for family and friends, without spending a bunch of time on them?
Then I'd love to give you a free copy of DIY Body Care Gifts Made Simple – my step-by-step guide to making gorgeous handcrafted gifts without stressing yourself out – as a gift for signing up for my newsletter. I'll show you how to make vintage labels, luxurious lotion bars, lip balms, sugar scrubs, body sprays and more like a pro. Sign up for my newsletter and you'll be redirected to the download page immediately!