In my dreams, little elves clean my house every night while I'm sleeping, and I wake up with an hour to get ready every morning. In reality, leaving the house often means getting dressed in 10 minutes while simultaneously locating a pair of lost shoes and stating once again that pants are not optional. Showers, on the other hand, are oh-so-optional on those occasions. But that doesn't mean I have to put up with oily, limp hair – and you don't, either!
Today I'm going to share my secret weapon for "washing" my hair on days I technically have to skip the suds. It's called dry shampoo, and it can transform greasy, lifeless hair into locks that are fresh and full of body.
What is dry shampoo?
Basically, it's is a powder or spray that works by absorbing excess oils on your scalp and hair, leaving your hair looking freshly washed. It's good for all hair types – oily, normal, and even dry when used sparingly. I use it as an alternative to traditional shampoo when I'm camping, traveling, or just busy.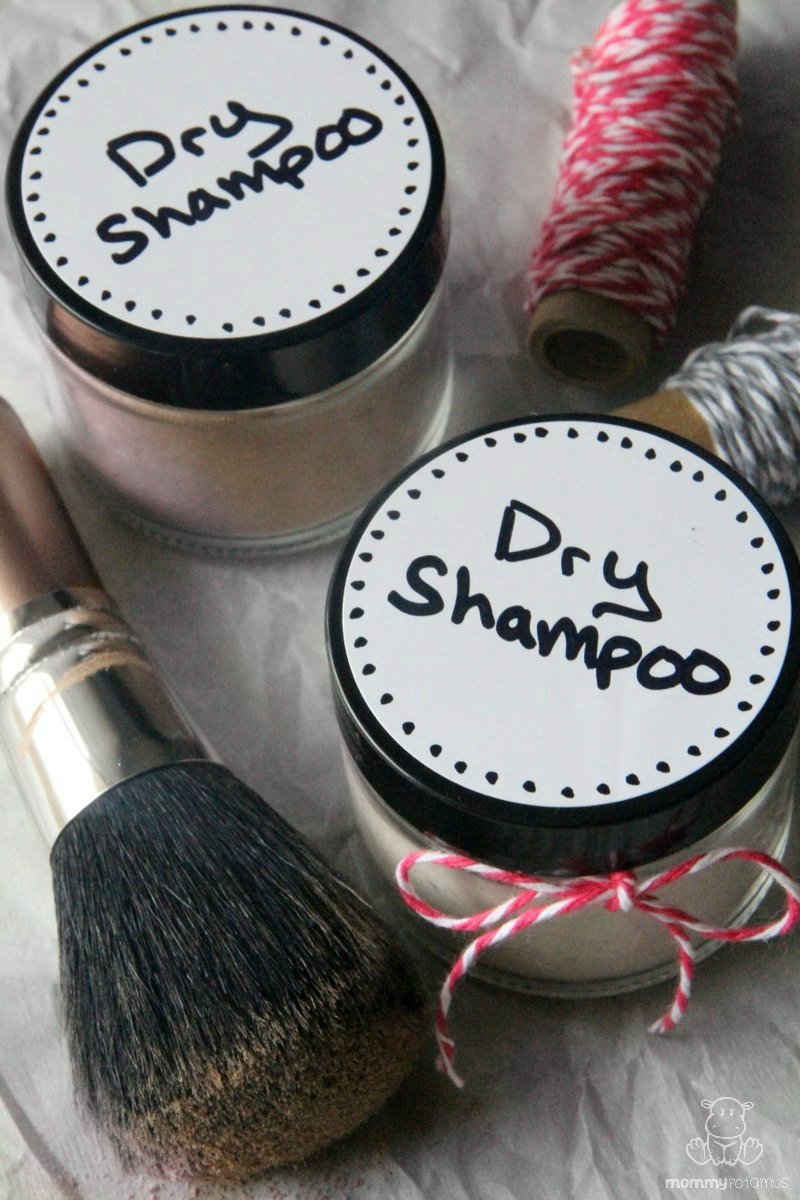 Dry Shampoo Recipe For Dark Hair
Dry Shampoo Recipe For Light Hair
Directions
Add arrowroot powder/cornstarch and cacao/cocoa powder to a bowl and stir until thoroughly combined. Transfer to an airtight jar for storage.
How To Apply Dry Shampoo
Before we get started, let me share my best dry shampoo tip with you: LESS IS MORE. Over-application can make your hair difficult to work with and/or look chalky. When used properly, though, it creates beautiful texture.
To Apply: Dip your makeup brush in dry shampoo, then tap to remove excess. Divide hair into sections and brush your roots, moving from the crown of your head down. Allow the powder to set for 2-3 minutes, then brush your hair from root to tip. This helps to distribute the powder throughout your hair as well as remove any excess.
Now, run your fingers through your hair and look for oily places you may have missed. Spot apply as needed, then brush again. Ideally, you'll want to give your hair 5-10 minutes to fully absorb the shampoo before styling, but if you're in a rush go ahead and style immediately.