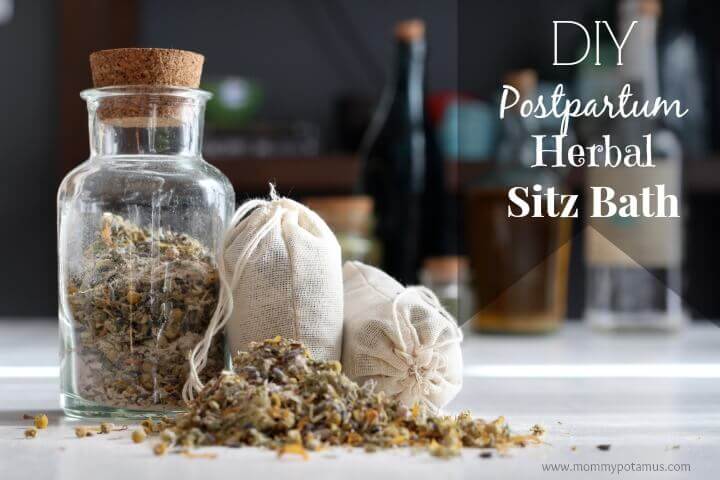 Note from Mommypotamus: Today's guest post comes from Becky Webb, a childbirth doula, Nutritional Therapist, and blogger at Rooted Blessings. Becky sent me a care package with this sitz bath to use after Levi was born and it is truly a soothing and relaxing treat. Thank you, Becky!
I am constantly in awe . . .
At the body's ability to birth a tiny little person. As a doula, I get the privilege of supporting moms in accomplishing this awesome feat on a regular basis.
Mamas are amazing. They are able to push themselves beyond the limits of where they think they can go. Labor is almost always hard work, and physically exhausting, but so rewarding in the end. After all the hard work is said and done her body has the most inspiring capacity to heal itself postpartum.
We live in a fast paced society where we want to hit the ground running as fast as we can, even after a life changing event like birthing a new family member. Historically, women were encouraged to take a 28 to 40 day rest period where they were cared for by older women in order to recover from pregnancy and birth. After birth, mama's time was reserved to bond with baby and allow her body to fully heal. Many times moms weren't even expected to get out of bed. Meals prepared for recovering mothers were extremely nutrient rich to increase lactation and speed healing.
Even today, many Asian and European cultures still practice caring for the mother this way. The Western six-week postpartum visit is based on this model, that mom's health and energy would be restored after 6 weeks of rest. What would life be like if we encouraged American mothers to do the same by spending time pampering themselves and bonding with their baby? We may see less frazzled mothers, more established lactation, and a decrease in postpartum depression.
Many mothers, myself included, need the permission to take much needed rest time to heal after the birth of a baby. Even if you are not able to take the full rest period that ancient cultures encouraged, perhaps we can begin to move towards getting back to the way things once were. In order to speed healing in the sensitive area where baby has made an appearance, this postpartum herbal sitz bath recipe will soothe soreness, aid in healing hemorrhoids and prevent infection.
This recipe is not only wonderful for mom to make herself, but it is a fantastic gift as well. Moms get so many gifts for their new baby and often do not get gifts to encourage her to take care of herself. Give her a gift to help her relax and help her heal quickly.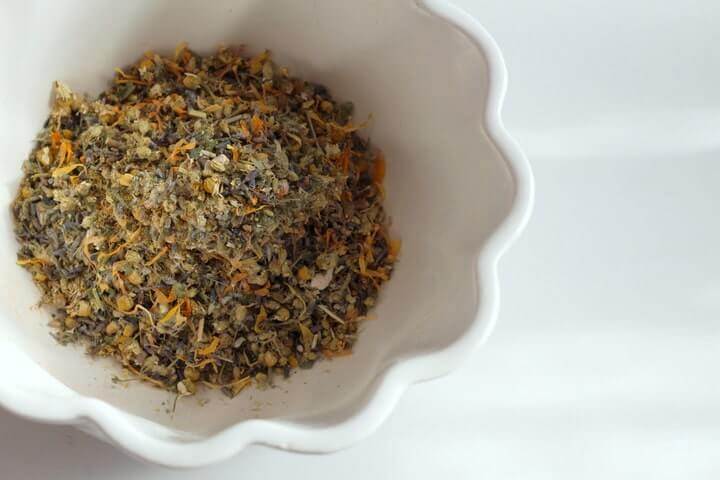 Ingredients
Sea Salt
This natural detoxifier will provided the needed minerals to help the body heal quickly. It can also encourage peaceful sleep for both mama and baby.
Lavender
This relaxing floral scent and was an important ingredient in ancient Roman Baths. It is not only promotes restfulness, but is antibacterial, antifungal, and an antioxidant. (Find them here)
Plantain Leaf
This herb has been used for centuries in order to heal inflammation and promote quick healing. (Find it here)
Witch Hazel
An ancient herb used for hemorrhoid relief and treatment is known for its anti-inflmmatory and astringent properties. (Find it here)
Yarrow
Both the dried herb and flowers can be used with similar properties. Yarrow has wonderful antibacterial and antifungal compounds that are helpful in replenishing the interstinal flora. It is also helpful in stopping bleeding from hemorrhage. (Find it here)
 Calendula
This herb is known for its amazing anti-inflammatory properties. Studies have shown its effectiveness in healing wounds. (Find it here)
Chamomile
This herb has an relaxing scent an is helpful to soothe anxiety, and inflammation. It is also a natural antibiotic, anti-bacterial, and anti-fungal. (Find it here)
Herbal Sitz Bath Recipe
Equipment: Cotton muslin bags Ingredients:
Combine all ingredients well and fill muslin bags. After the birth of baby fill tub with water as hot as possible. Drop one muslin bag into the water and allow salt to dissolve and contents to steep. Once the temperature of the water is tolerable enjoy a relaxing, heavenly scented bath. Please Note: For those who have stitches limit yourself to only one sitz bath a day. If you have no stitches you can enjoy multiple baths a day. Continue baths until you feel comfortable.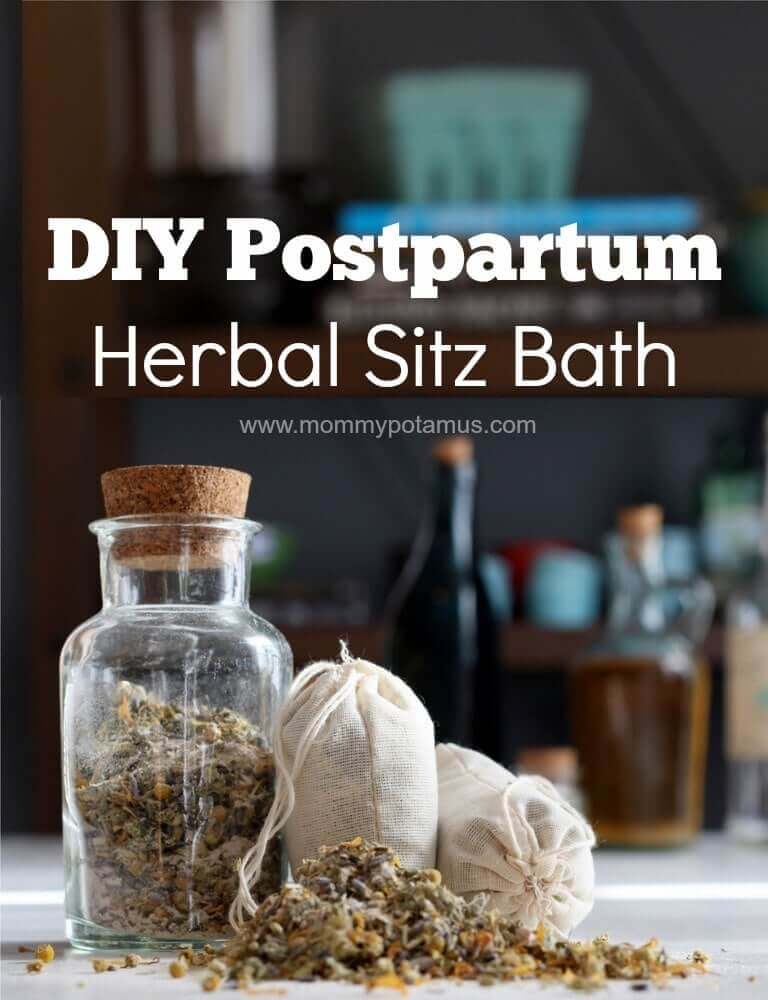 About Becky
Becky Webb is a mom of 3, childbirth doula, Nutritional Therapist, and blogger. She loves everything about birth and natural health and fights an addiction to reading everything she can get her hands on about the topics. Find her blogging at Rooted Blessings about bellies, babies & nourishing foods and connect with her on Facebook, Pinterest, and Instagram.